When former NASA engineers Michal Handerhan and Tim Sidie surveyed the world of Bitcoin, the most popular form of digital currency, they realized it was missing something very important. Until recently, you could head over to the Silk Road and buy all the weed necessary to get someone to Mars and back. But what about groceries?
"We noticed there was a lack of marketplace options for Bitcoin," Sidie explained. "There were a few companies in the market, but they only offered very specialized inventory—primarily consumers electronics. You couldn't purchase the life essentials that you need to survive on a day-to-day basis. 
It was from this germ of an idea that the pair created BitcoinShop, an ambitious Bitcoin-only online retailer that's aiming to become the Amazon.com of Bitcoin. 
From its initial liftoff this June, the site has grown to offer more than 100,000 items for sale in 30 different categories ranging from books to clothing to jewelry. 
Thus far, BitcoinShop's strongest selling area has been electronics. "That's not much of a surprise because people who use Bitcoin tend to be very tech-oriented—they love to buy stuff like laptops," said Sidie. "Our second strongest areas is home appliances, which is heartening to us because selling this type of stuff is why we started the site in the first place"
Online retailers that only accept dollars by way of credit cards have to pay transaction fees that are typically passed on to consumers. Sidie boasted that, because bitcoins are directly transactable on a peer-to-peer basis, BitcoinShop is able to charge slightly lower prices than many of its competitors.
However, a spot check on a handful of items found that many products on BitcoinShop were a priced a few dollars higher than on Amazon's legendarily margin-busting online shelves. 
The site currently exclusively accepts bitcoins, but is looking into accepting other cryptocurrencies like Litecoin or Ripple.  
Over the past month, the price of Bitcoin has skyrocketed from about $200 up to nearly $1,000. It now rests at around $650. These circumstances can be great for investors, but this type of rapid price fluctuation makes everyday transactions difficult because there's no guarantee that a Bitcoin sitting in one's virtual wallet today will be worth remotely the same amount tomorrow. 
BitcoinShop gets around this problem by pricing all its items in dollars, a comparatively stable currency, and then converting those prices into bitcoins on the fly. The calculations are reset every 10 minutes, fast enough to keep up with Bitcoin's occasional wild swings. 
Handerhan, Sidie's BitcoinShop co-founder, told Wired he's seen the site's sales drop by 20 percent in December as Bitcoin's value climbed to unprecedented heights. "People are holding their bitcoins and won't let go," he said.  
While BitcoinShop offered a 10 percent off sale on Black Friday, if the price of Bitcoin keeps increasing at this rate, it might just be a better present to skip actually buying anything with bitcoins and just give out the bitcoins themselves.
However, if you'd rather join the club and keep the actual bitcoins for yourself, check out some of these Bitcoin-ready present ideas for everyone in your life:
For your sister-in-law, the vlogger on the go: The Case Logic Camera & Laptop Backpack holds a laptop, a camera, a whole mess of camera gear. It's water-resistant, scratch-proof and looks great in selfies. (~฿0.0835)
For your uncle, who gets way too competitive whenever he plays ping pong: The Killerspin 700-01 Throw Table Tennis Robot affixes to the end of a standard ping pong table and promises not to murder you when the robot revolution comes. Well, it promises to strongly consider not murdering you. (~฿1.62)
For your friend Steve, who needs a push in the right direction: The Nicotine Transdermal System Patch, Stop Smoking Aid comes with a self-help guide and motivational CD. Tell Steve it's like Jock Jams for his lungs. Steve loves Jock Jams. (~฿0.0332)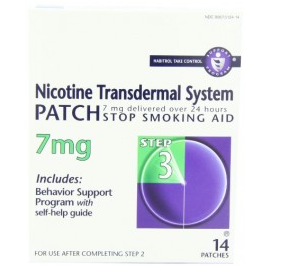 For mom, who could really use some good, old-fashioned R&R: The Art of Appreciation Gift Baskets Peace and Relaxation Eucalyptus Spa Bath and Body Set is sporting so much Eucalyptus your moms will be straight fighting off koalas. (~฿0.0867)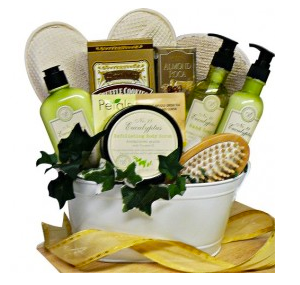 For dad, who can't make it 15 minutes without another cup of coffee: Melitta Cone Filter Coffeemaker makes up to ten cups of delicious drip coffee at a time, meaning it's pretty much the next best thing to a IV of coffee hooked directly into his veins. (~฿0.0191)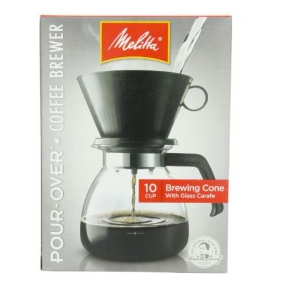 For your cousin, the Star Wars completist: Star Wars: The Complete Saga on Blu-ray includes The Phantom Menace. We just wanted to make sure you were aware of that before you made any decisions. (~฿0.13)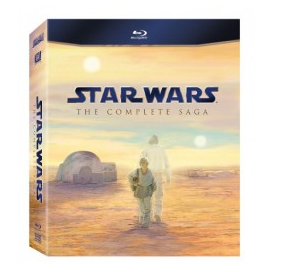 For your other cousin, who keeps bringing up how much he likes to get stoned and do jigsaw puzzles: Pink Floyd Back Art 1000 Piece Jigsaw Puzzle is such an awesome present the only excuse not to get it is if you suffer a momentary lapse of reason. (~฿0.0239)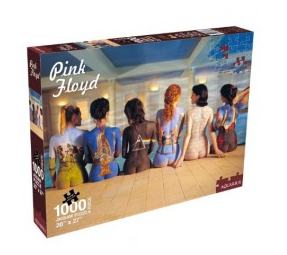 Photo by Antana/Flickr