When Jack Hermansson (20-4) and Jared Cannonier (12-4) meet on Saturday in Copenhagen, their fight will signal a subtle generational shift in the UFC middleweight division. Not that either man is particularly young by MMA standards or that there aren't younger men ahead of them in the rankings, but it was Hermansson and Cannonier who shut the door on two aging middleweight legends earlier this year, opening up the division by clearing out its past.
Doing so required more than victory—their wins had to take place in the worlds those legends made their names in, to convince them their magic hours were really and truly past. It's one thing to get old in the fighting world; it's another to have the next generation beat you at your own game. That's when you know your time is near.
The last time we saw Sweden's Hermansson, he was seeking out a grappling match with eight-time world jiu-jitsu champion Ronaldo "Jacare" Souza. During their fight in April, he repeatedly took Souza down and very nearly submitted him, something no one would have dared to try just a few years earlier. All of a sudden Jacare was no longer a high priest of inscrutable knowledge; he was a 39-year-old man with whom time and competition had caught up.
Here was proof once again of MMA's rapid evolution. The loss to Hermansson dimmed not just Jacare's power but the perception of his power. The mystique was gone.
And no fighter in the history of MMA (with the possible exception of Fedor Emelianenko) ever had more mystique than Anderson Silva. For years, the Brazilian striker ruled the middleweight division with an air of indestructibility, not seen since the early days of Mike Tyson in boxing. For years it seemed like Silva couldn't even be touched by his opponents, much less beaten, so fast and sophisticated was his striking. Then came his two losses to Chris Weidman, followed by years of indifferent fights where the old Silva magic seemed to be fading. Though it seemed Silva's skills hadn't diminished, it also appeared that he'd become bored by his own dominance and couldn't be bothered to employ them.
It wasn't until Silva fought American Jared Cannonier this past May at the age of 44 that he looked truly undone and outmatched. Cannonier bullied Silva around the cage and outstruck him in a way we'd never seen before, showing more speed and power than the former champion and none of the fear the Brazilian used to inspire. When Cannonier ended the fight with a leg kick (Anderson Silva beaten by a leg kick!) the spell was broken for good.
https://www.youtube.com/watch?v=-6Cvirakn0s
MMA is a cruel sport, and indestructibility is fleeting. One minute you're a king with mystical powers, the next you're a gatekeeper or a cautionary tale or a color commentator-in-waiting. But there's no use telling Hermansson and Cannonier that. Thinking about mortality would only hobble them in their golden era. The winner of Saturday night's fight could very well get the next shot at the middleweight title, after all, or at least the next shot at the next shot at the middleweight title. They're both capable enough. Hermansson has some of the best ground and pound in MMA. Cannonier has the kind of power you'd expect from a man who started his UFC career as a heavyweight and the kind of intensity you'd expect from a man willing to cut weight from 235 pounds to 185.
The question is whether they'll grab their chance while they can, like Silva and Souza did, before time and diminishment come calling. It's one thing to put the nail in the coffin of a legendary career (after losing to Hermansson, Souza left the middleweight division, and Silva hasn't been heard from since getting chopped down by Cannonier), but it's something else entirely to build one of your own.
In MMA, the ghost of future collapse is always waiting, haunting the living and mocking their successes. The only thing that offers any hope is the possibility that for one brief moment, the world can be yours.
Here's everything you need to know to live stream Hermansson vs. Cannonier.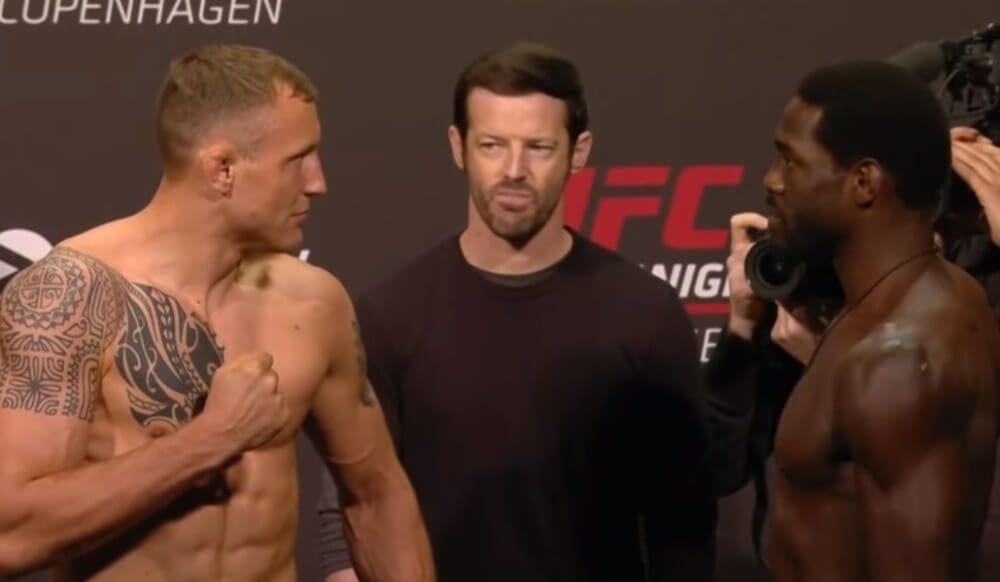 Jack Hermansson vs. Jared Cannonier
When: Saturday, September 28, at 2pm EST
Where: Royal Arena in Copenhagen
Streaming: ESPN+
Hermansson vs. Cannonier: Watch UFC Fight Night 160 on ESPN+
UFC Fight Night 160 in Copenhagen is being broadcast on ESPN+—the streaming service which, as of March 2019, signed a seven-year deal with the MMA organization to be the only home of UFC PPV telecasts and nearly two dozen UFC Fight Nights each year.
Cost:

$4.99 per month or $49.99 for 12 months

Devices:

Chromecast,

Amazon Fire Stick

and

Fire TV

, Apple TV, Android TV, Roku players and TV, Oculus Go, Xbox One, PlayStation 4, Samsung smart TVs, and iOS and Android devices
ESPN+ is a great way to stream all kinds of combat sports content. ESPN+ recently halted its free trial, but the service only costs $4.99 per month or $49.99 for the entire year. Given how much content you receive, that's a great deal (you're also allowed to cancel at any time).
Subscribers can watch the entire 30 for 30 catalog on demand, for example, as well as Top Rank boxing, daily MLB games, every out-of-market MLS game, international soccer, Grand Slam tennis, and thousands of college sporting events. ESPN+ works as an extension of the main ESPN app. The ESPN+ exclusive content is designated by the "E+" logo in the corner of the preview tile.
The ESPN+ app is available on Amazon Fire Stick and Fire TV, Google Chromecast, PlayStation 4, Xbox One, Roku, Apple TV, Android TV, and iOS and Android devices.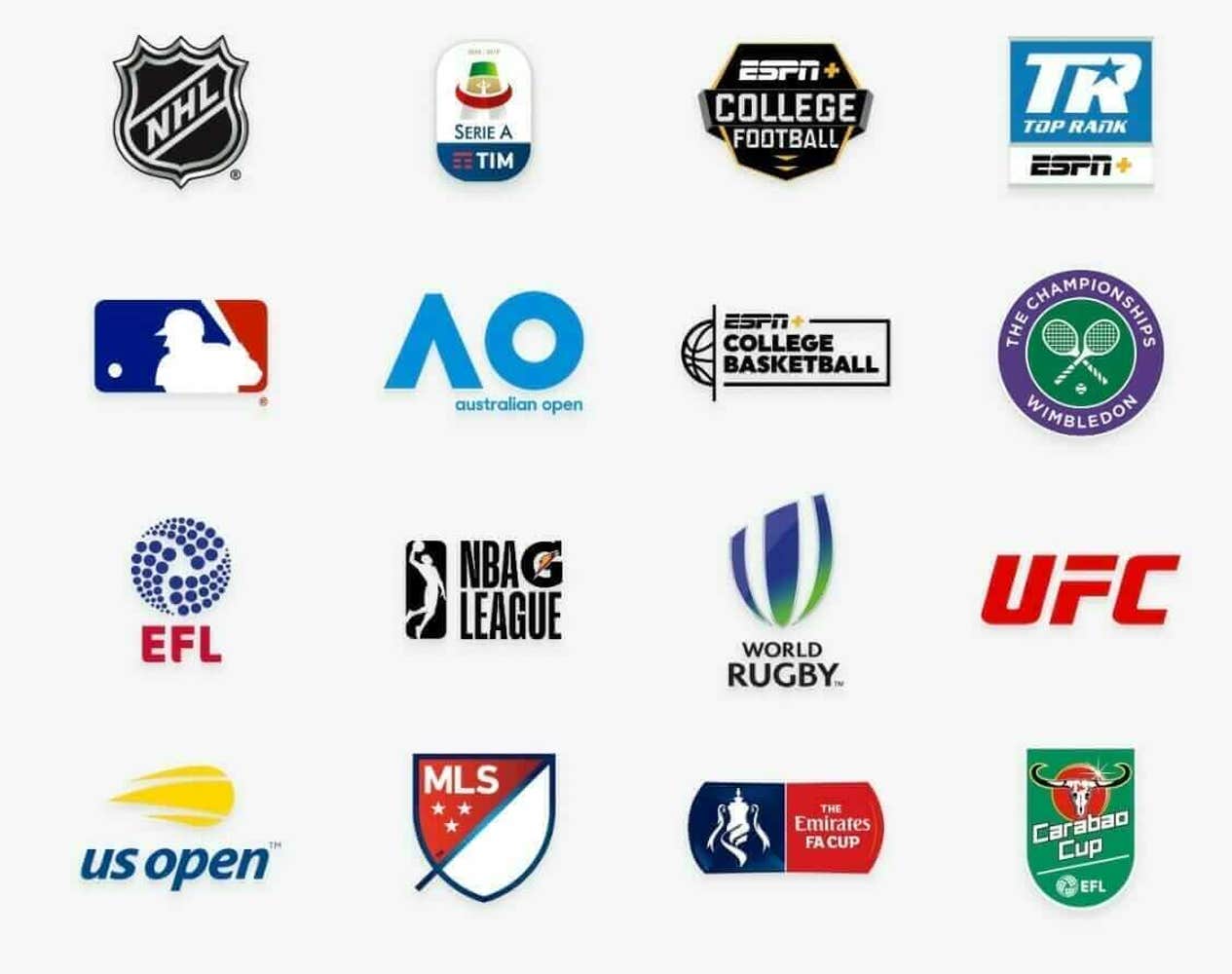 Hermansson vs. Cannonier live stream schedule
All times ET
Main Event | 2pm on ESPN+
Jack Hermansson vs. Jared Cannonier
Mark Madsen vs. Danilo Belluardo
Gunnar Nelson vs. Gilbert Burns
Ion Cutelaba vs. Khalil Rountree Jr.
Michal Oleksiejczuk vs. Ovince Saint Preux
Nicolas Dalby vs. Alex Oliveira
Preliminary Card | 11am on ESPN+
Alan Amedovski vs. John Phillips
Alessio di Chirico vs. Makhmud Muradov
Siyar Bahadurzada vs. Ismail Naurdiev
Brandon Davis vs. Giga Chikadze
Macy Chiasson vs. Lina Lansberg
Marc Diakiese vs. Lando Vannata
Jack Shore vs. Nohelin Hernandez
For a year-round sports fix, sign up here to receive our weekly boxing newsletter. You'll hear about all the biggest fights and best knockouts from the Daily Dot's streaming sports guru Josh Katzowitz.
The Daily Dot may receive a payment in connection with purchases of products or services featured in this article. Click here to learn more.