Vampires have been a ubiquitous theme since the earliest days of filmmaking. Nosferatu paved the way for hundreds of Dracula adaptations and a slew of other vampire romances, parodies, and pure horror movies. There are so many, it can be pretty overwhelming. But don't worry, this list will help narrow down the best vampire movies to stream.
If you're in the mood for a vampire story but don't know where to start, try one of these recommendations. Here are the best vampire movies available online, ranging from blockbuster classics to hidden gems.
The 11 best vampire movies available online
1) Bram Stoker's Dracula (1992)
While Keanu Reeves was perhaps not the ideal choice to play Victorian English protagonist Jonathan Harker, this opulent, gothic horror vampire movie is one of the more faithful Dracula adaptations. Directed by Francis Ford Coppola, it stars Gary Oldman as Dracula and Winona Ryder as his victim Mina Harker. This vampire movie is a visually stunning horror story that leans into the menacing eroticism of the book. Between Oldman's predatory performance, Eiko Ishioka's stunning costumes, and Wojciech Kilar's epic orchestral score, this is one of the greatest vampire movies ever made.
Available to stream on DirecTV and Crackle and to rent and buy on Amazon, YouTube, and iTunes
2) Only Lovers Left Alive (2013)
The cast alone should be enough to sell this indie comedy-drama. Tilda Swinton and Tom Hiddleston star as a pair of immortal vampire lovers. Plus, Mia Wasikowska and Anton Yelchin play the two main supporting roles. Directed by Jim Jarmusch, this film is a stylish gothic romance with a morbid sense of humor and a great soundtrack.
Available to stream on Starz and to rent and buy on Amazon, YouTube, and Fandango
3) Interview With the Vampire (1994)
Adapted from the massively popular sexy vampire book by Anne Rice, this movie is steeped in homoeroticism. This camp classic is also a relic of an era before Tom Cruise exclusively played macho action roles. The historical drama stars Cruise as the impetuous and melodramatic vampire Lestat. Brad Pitt plays his partner, Louis, and a young Kirsten Dunst plays their adoptive daughter, Claudia. Incredibly fun to watch, Interview With the Vampire is a perfect choice for a livestreamed viewing party.
Available to rent and buy on Amazon, YouTube, and iTunes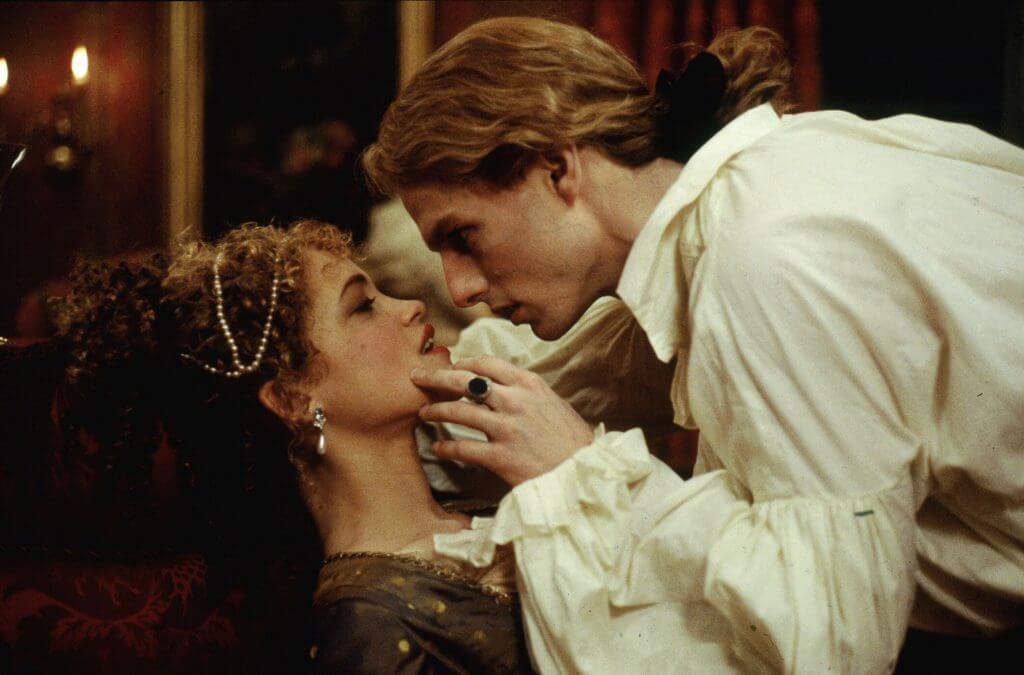 4) Blade (1998)
Here we run into the same problem with had with our monster movie list: Is it fair to include more than one Guillermo del Toro film? Blade II (directed by del Toro) is arguably better than Blade. However, we include another del Toro vampire movie further down the list, so we're going for the original Blade by Stephen Norrington. Still iconic! If you're unfamiliar with the whole Blade concept, it's an action-horror movie franchise starring Wesley Snipes as the unfeasibly cool Marvel hero Blade, a vampire slayer who is half vampire himself.
Available to stream on BET+ and to rent and buy on Amazon, YouTube, and iTunes
5) Let the Right One In (2008)
Tomas Alfredson (Tinker Tailor Soldier Spy) directed this Swedish drama, a grittier tale than most of our other recommendations. Set in 1980s Stockholm, this movie is about an unhappy 12-year-old boy (Kåre Hedebrant) who befriends a young vampire (Lina Leandersson). An international hit, Let the Right One In combines realistic social drama with a bloody, disturbing vampire horror story about a pair of childhood outcasts.
Available to stream on Hulu, Hoopla, and Kanopy and to rent and buy on Amazon, YouTube, and iTunes
READ MORE:
6) Dracula (1931)
While Nosferatu was the first Dracula screen adaptation, the 1931 film with Bela Lugosi shaped Dracula's image for decades to come. Lugosi played Dracula for years onstage (in fact, he was unwillingly typecast in the role), portraying the Count as a suave, debonair figure, rather different from the monstrous descriptions in the novel. While the supporting characters of the 1931 Dracula aren't quite as interesting as some of the later adaptations, this film still holds up thanks to its haunting visual style and Lugosi's iconic performance.
Available for free on Archive.org and to rent and buy on Amazon, YouTube, and iTunes
7) A Girl Walks Home Alone at Night (2014)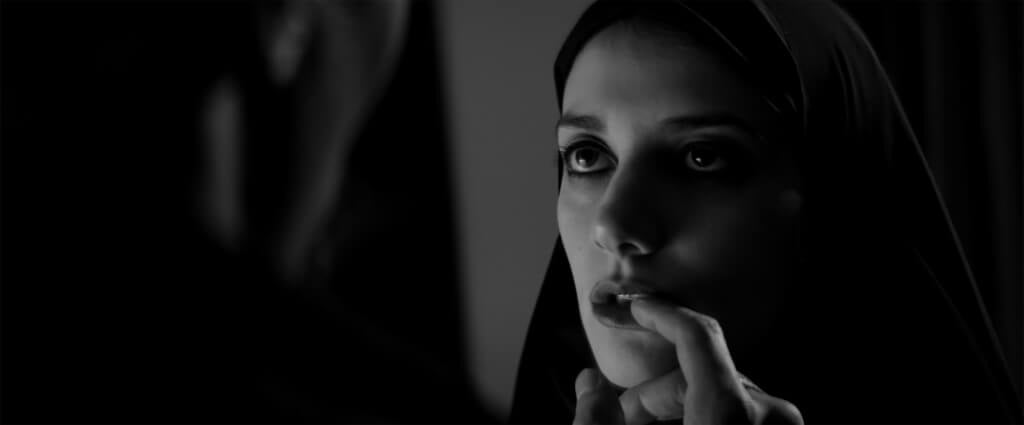 Ana Lily Amirpour's feature film debut was a huge hit at indie festivals in 2014. A Girl Walks Home Alone at Night is an achingly cool black-and-white vampire Western set in contemporary Iran. Arash Marandi stars as a young man who encounters a mysterious vampire (Sheila Vand) who wanders the streets of his hometown. Filmed on a tiny budget, the vampire movie earned universal praise. It got shoutouts for its feminist themes, its brilliant soundtrack, and its atmospheric setting.
Available to stream on Hoopla, Kanopy, Shudder, and Mubi and to rent and buy on Amazon and iTunes
8) The Lost Boys (1987)
Directed by Joel Schumacher, The Lost Boys is peak 1980s. Set in a California beach town, it follows two brothers (Cory Haim and Jason Patric) who encounter a gang of teen biker vampires led by Kiefer Sutherland. The move is not exactly high art, but it's a cult classic of the teen vampire subgenre.
Available to stream on Shudder and to rent and buy on Amazon, YouTube, and iTunes
9) Cronos (1993)
Guillermo del Toro's feature film debut isn't as well-known as his later work, but it really deserves more recognition. Argentinean actor Federico Luppi stars as an elderly antiques dealer who discovers a fantastical device that reverses the aging process—but also gives him a thirst for blood. The movie features a sympathetic lead performance from Luppi, including an unforgettable scene where he's overcome with bloodlust and starts licking blood off a bathroom floor. In the first of several collaborations with del Toro, Ron Perlman co-stars as a man trying to steal the device for his boss, a dying businessman. Cronos showcases several of del Toro's defining themes as a storyteller: sympathy for monsters, gorgeously detailed production design, body horror, and wealthy, manipulative villains.
Available to stream on the Criterion Channel and Kanopy and to rent and buy on Amazon, YouTube, and iTunes
10) 30 Days of Night (2007)
A turning point in '90s heartthrob Josh Hartnett's career, this is probably the scariest vampire movie on our list. Based on a comic book, it takes place in a remote Alaskan town where for 30 days each year, there's no sunlight due to the polar winter. Hartnett plays a local sheriff whose life is thrust into chaos when a squad of vampires targets the town.
Available to stream on Crackle and to rent and buy on Amazon, YouTube, and iTunes
11) The Vampire's Kiss (1989)
This 1980s black comedy is very emphatically A Nic Cage Movie, as opposed to a movie that just happens to star Nic Cage. In a similar vein to American Psycho, Cage plays a high-powered yuppie whose lifestyle drives him to the brink—in this case, convincing himself that he's a vampire. Nic Cage anchors the wildly over-the-top movie with a characteristically extreme performance, including an infamous scene where he ate real, live cockroaches. Does it actually belong on a list of vampire movies, considering the ambiguity of whether Nic Cage is actually playing a vampire? You decide.
Available to stream on Amazon Prime, Hoopla, and Vudu Free and to rent and buy on iTunes and Fandango
READ MORE: