Who doesn't love a guessing game?
Two new Twitter accounts urge you take a guess at what's hidden in a Unicode art box. Along with the aforementioned illustration, @______box______'s tweets contain unique hashtags. Clicking these will take you to the answer to the question "what's in the box?" in a tweet from @______b0x______.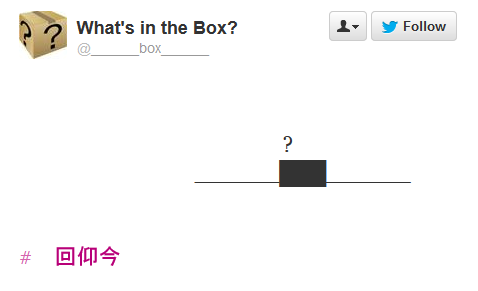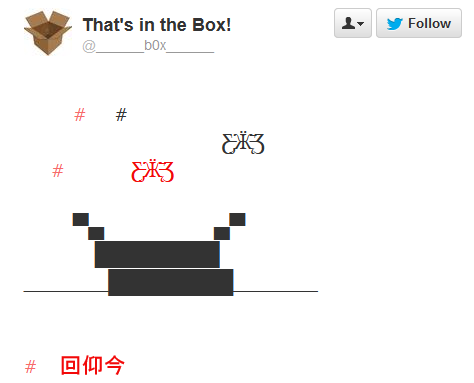 It could be anything inside the boxes, as long as it fit within the confines of 140 characters. Some burst through the confines of the tweets, sending strings of Unicode characters all over your screen, akin to the text-based art of @glitchr_.
You might find butterflies, jack in the boxes, or other surprises once you "open" the box. One series from another connected Twitter account even offers a guessing game, urging you to find an apple by choosing one of four boxes.
Scrolling back through @______box______'s tweets reveal a bunch of old retweets that don't really fit with the thrust of the account, suggesting it was used for another purpose way back when. The "what's in the box" tweets have only been going a couple of days, but here's hoping there's many more to come.
Oh, and don't worry: The contents of the boxes are far less gruesome than what Brad Pitt learned was in his at the end of Seven. Don't adjust your screen.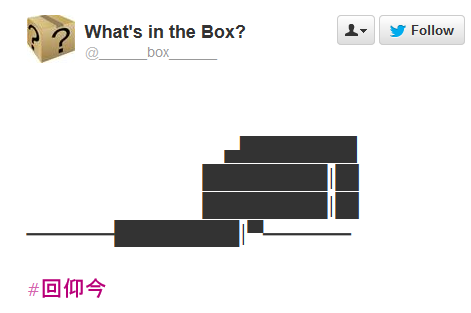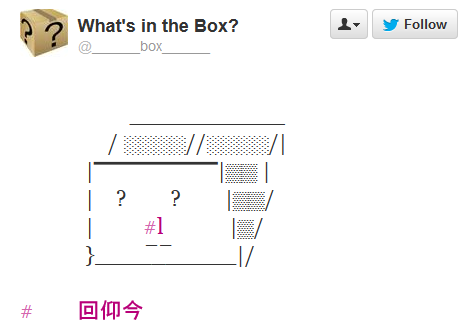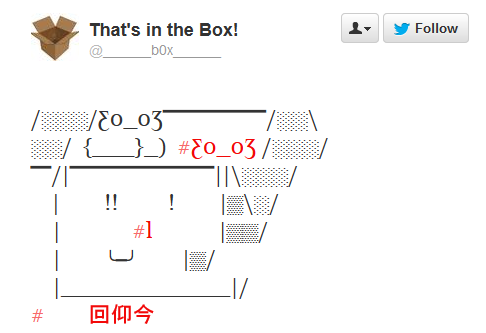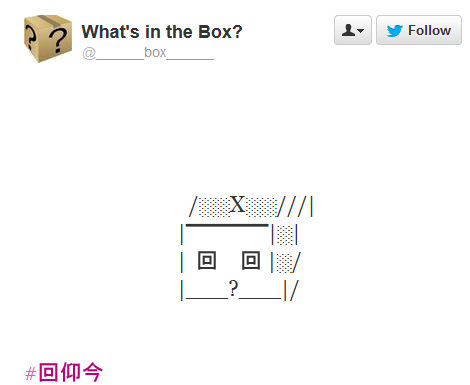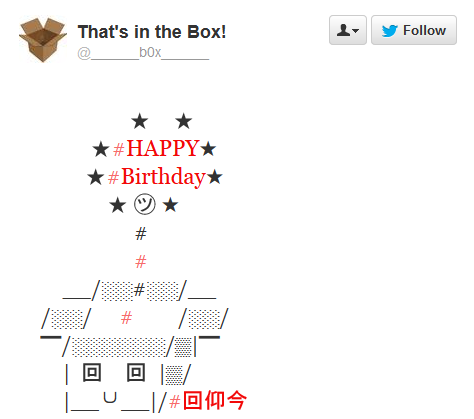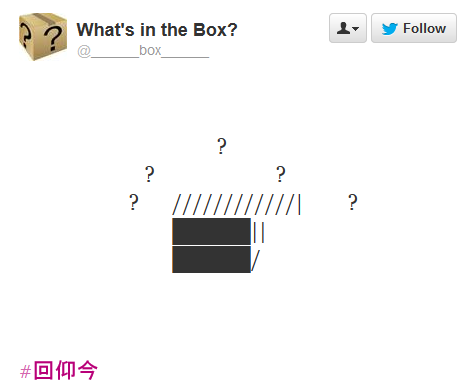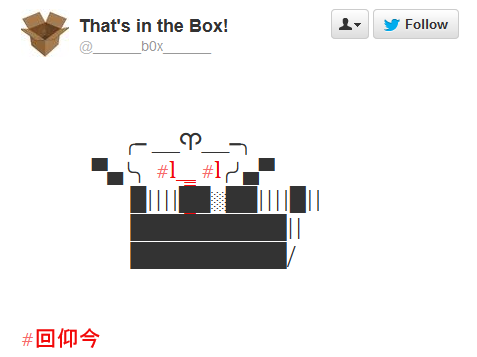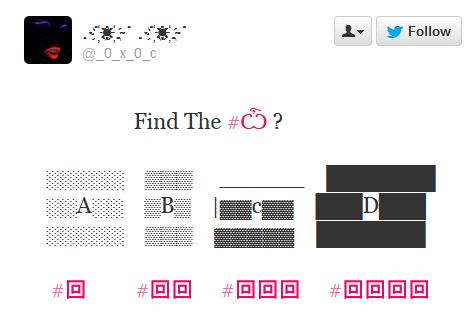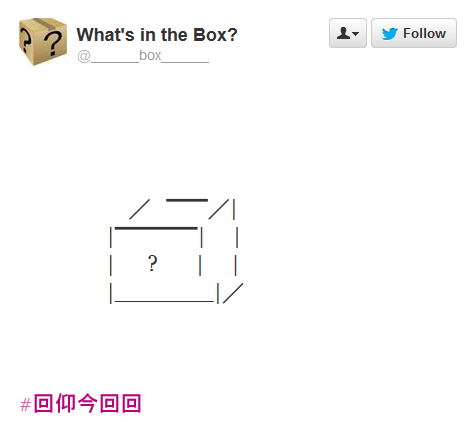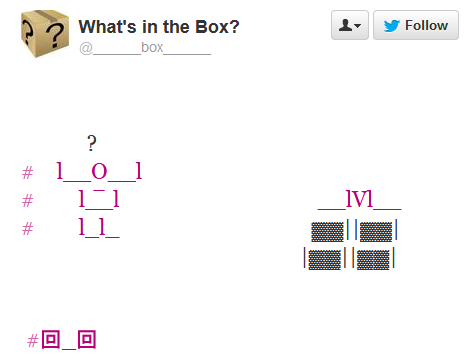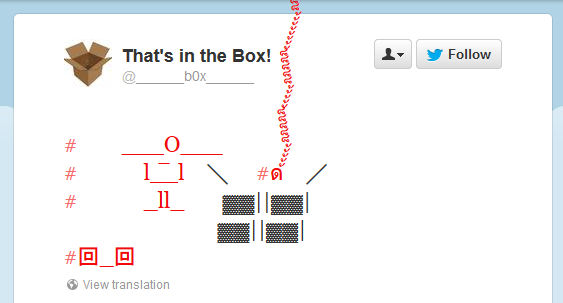 Photo via isochronous/YouTube