Product placement and brand tie-ins are on the up in Hollywood, and now Transformers 4 is looking to grab itself a slice of the advertising pie, Kotaku reports. If recent example of brand tie-ins are anything to go by, it ain't gonna be pretty.
Amazing Spiderman 2 was swamped by incongruous product placement and tie-in adverts for Evian—and the United States Postal Service, of all things. Meanwhile, the X-Men characters have been roped into terrible, sexist adverts for burgers.
So it's with a degree of nervousness that we greet the news that Transformers 4 is to play host to a great deal of Chinese product placement.
Why Chinese? Because China is a prime market for the Transformers franchise. The fourth movie will be set at least partially in China, "show Chinese culture in a positive light," and will feature a Chinese lead actor—so Chinese product placement is just the next logical step in capitalising on this market. 
Producer Rob Moore has confirmed that multiple Chinese products will receive plugs in the movie, though declined to specify how many. One confirmed brand due to "receive a major plug" is snack food retailer Zhou Heiya. The nature of the placement is yet to be seen, though Kotaku has published set photos of a taxi with Zhou Heiya adverts on its side.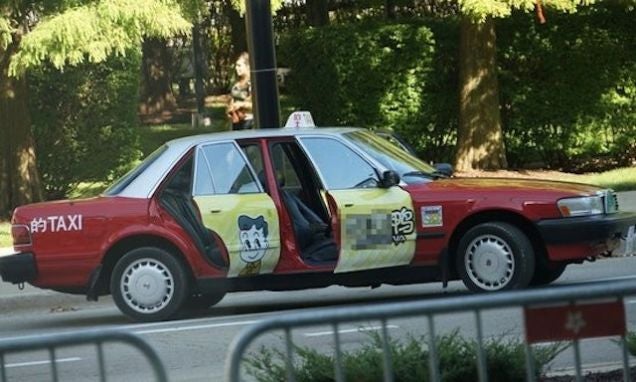 Photo via Kotaku.
2012 sci-fi film Looper also pandered to Chinese audiences, with large sequences of the film shot in the country—something that has been cited amongst the reasons for its subsequent profit margins.
This isn't the first time Paramount Pictures' Transformers franchise has played host to brands keen to improve their image. Transformers 3 shoved in everything from Lenovo to Yili Shuha milk into the last movie—and released the film just as the latter was caught in the centre of a major food safety scandal.
Let's hope that Zhou Heiya's delicious duck snacks fair a little better.
Photo via Kjersti Holmang / Wikimedia Commons (CC 3.0)