This article contains spoilers.
The most recent episode of The Mandalorian finally introduced us to Cara Dune, but it also gave meme lord Baby Yoda another victory as it launched a brand new meme. But what's just as fascinating are the actual mechanics of bringing the would-be meme to life.
Bryce Dallas Howard made her Star Wars debut in directing "Sanctuary," which included bringing several elements together to tell a cohesive story, one that largely leans into classic stories like Seven Samurai. As was the case with the directors before her, it also meant working with the show's most adorable puppet star. The puppetry crew on The Mandalorian also worked on Terminator Salvation and the Jurassic World films, so Howard came into the process with some familiar footing.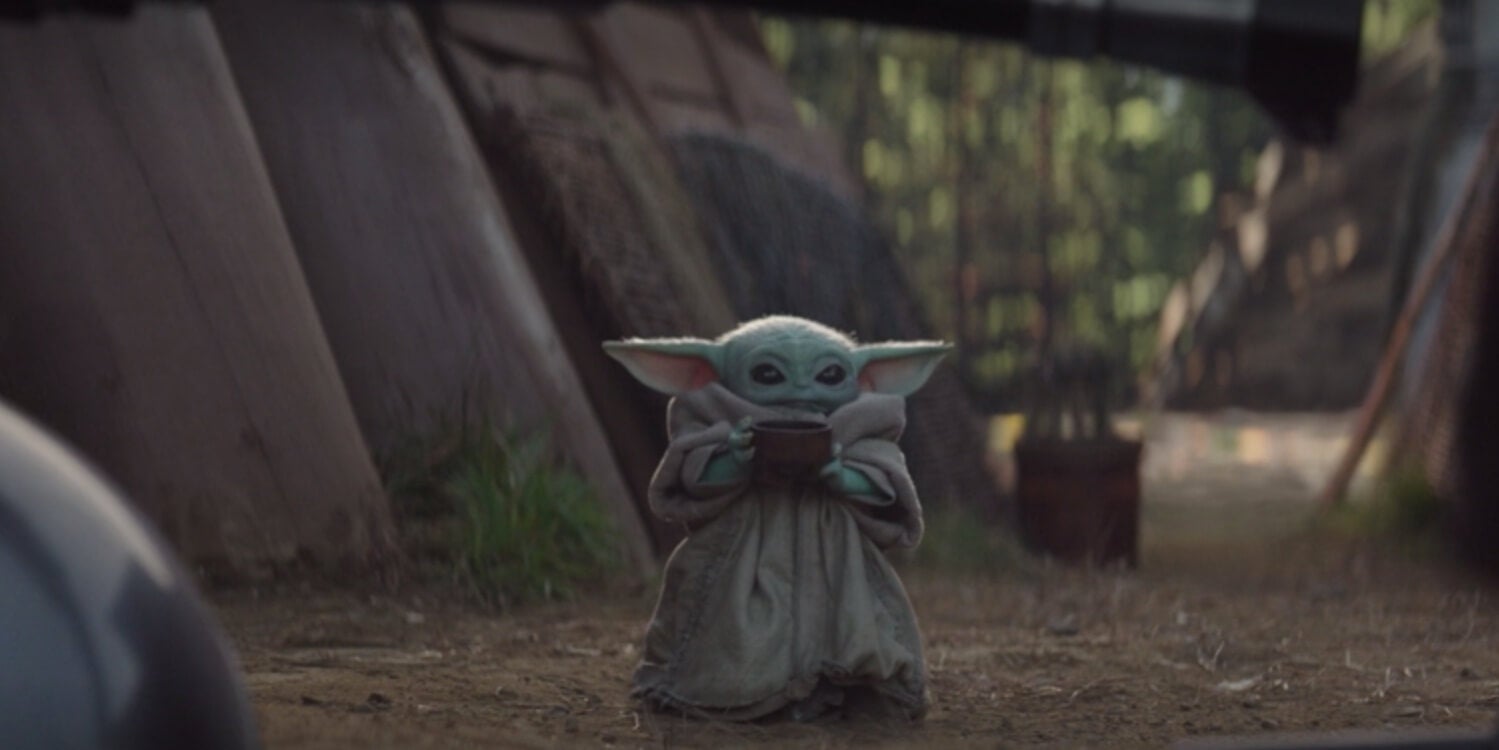 In an interview with Variety, she noted that she wanted to include as much of Baby Yoda the puppet as possible, so her early experiences with working with the puppet involved seeing just what the puppeteers were able to do with him. So that included things like making him walk and his interaction with a massive Loth-cat. But it also meant smaller pieces like having Baby Yoda sip some soup.
"That day was all about that brutal fight: Gina and Mando's stunt double were just destroying each other," Howard told Variety. "And then it gets to Baby [Yoda] sipping his soup and everything else goes away, all these amazing feats of athleticism and martial arts, and all this stuff just becomes Baby with soup and all we wanted to do was a zillion takes of how Baby was going to drink his soup. Would he drink it with one hand? With two hands? Sipping it a lot? Sipping it a little bit?"
Howard and her crew nailed down how it would look, but ultimately, she already had a winner no matter how she went about it.
"A baby sip, a hearty sip, we had so many options to contend with," Howard added. "Baby just wins every scene he's in."
Truer words have never been spoken about Baby Yoda.
READ MORE:
H/T Variety