Psy's newest music video is full of group dances and shenanigans from the rapper, but it also appears that we're watching a medley of commercials.
"Gentleman" is already becoming another hit for Psy, shattering records with over 124 million views in just four day. But, as Kotaku points out, that means the multiple product placements throughout the video are reaching millions of eyeballs.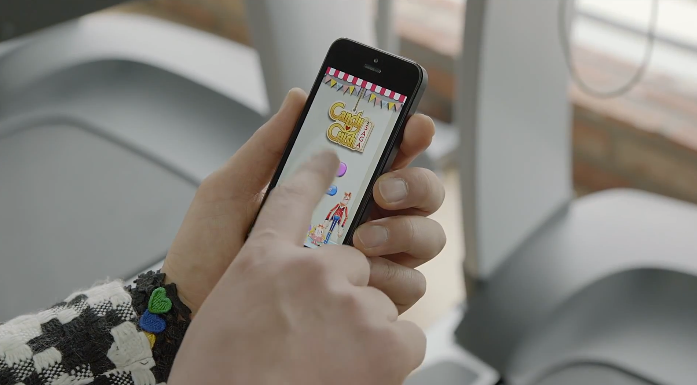 Just 34 seconds into "Gentleman," we see our first product placement. Standing on a treadmill, Psy takes out his smartphone to open Candy Crush Saga, an app and Facebook game that has over 20 million likes and 10 million monthly users.
But he just doesn't open the app. The video takes a further three seconds to show Psy playing a round of the game before he goes into jerk mode and turns up the speed on a woman's treadmill.
Korea's ISplus reported that King.com, Candy Crush Saga's developer and one of the top 2 game companies on Facebook, may have paid $1 million for the three-second spot, while MK said that Psy was paid to promote the game for an unknown amount.
Psy's management has denied both claims.
"We have not heard about such an endorsement contract," they said. "We aren't even sure if the $1 million dollar amount is correct or not."
About 20 seconds later, Psy finds another victim in the library and places his hand under her nose, but in the background you can clearly see a stack of Double A paper with the label turned towards the camera.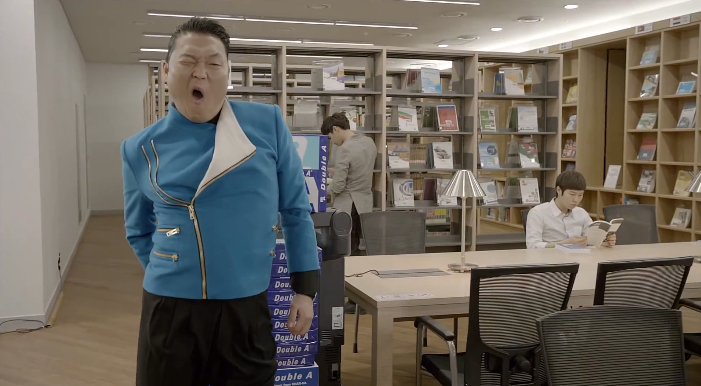 According to Kotaku, Psy is the spokesperson for Double A in South Korea.
Two other brands that Psy endorses, Hite Beer and Chamisul, a brand of soju, also make an appearance on the table starting at 1:49.
Psy's management acknowledged that the products appeared in the video for free, and said it was a token of gratitude, despite Psy's existing relationship with the companies.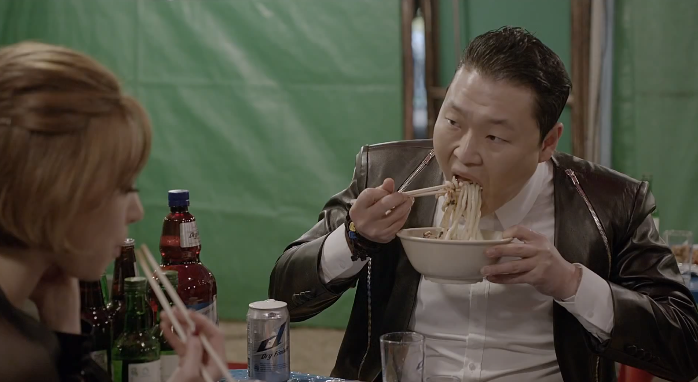 "Gentleman" has yet to air on Korean TV, but the music video will likely be recut, with the product labels censored to adhere to South Korea's broadcast rules about how products are shown.
But if you want to avoid the blatant product placement, suck up the $1.29 (plus tax) and just buy the song on iTunes (or watch one of the hundreds of bootleg versions of the song on YouTube).
H/T: Kotaku | Photo via officialpsy/YouTube