The first, and probably most important, thing to know about Jeremy Wein is that he's a fan.
The 22-year-old host of the sporadically released podcast This My Show—whose guests have included Aziz Ansari, Kristen Schaal, Reggie Watts, and 30 Rock's John Lutz—and the monthly New York City-based variety show Undefined all but radiates a deep love for comedy and pop culture.
"[This My Show] is something that I initially started really, as kind of an excuse to sit down and talk to these people that I was a fan of," recalled Wein. "A lot of the people I've had on the podcast are heroes of mine, so to be able to have conversations with them has been amazing."
Wein's taking that same adoration for podcasting and pop culture and building massively upon it this weekend, as the festival he's founded—the NYC Podfest—debuts at New York City's the People's Improv Theater (PIT). Spread across two stages, the festival will include live tapings of two dozen podcasts, ranging from Nerdist Industries' Comic Book Club and Maximum Fun's Kevin Allison-hosted storytelling podcast RISK! to Myq Kaplan's Hang Out With Me and horror-themed Last Podcast On The Left.
As the second festival centered exclusively on podcasts—and even in its naming—the NYC Podfest can't help but evoke last year's successful Los Angeles Podfest, which brought together some of podcasting's most noteworthy shows and helped prove that podcasts were a viable medium for a live festival.
"I just felt that there's equally as good of a podcast scene in New York, and it didn't seem like anyone was actively pursuing it as an idea," Wein said. "And I just felt if no one else was going to take advantage of doing this, that I was going to go for it."
Go for it he did, essentially assembling the festival in six months—he started in earnest in August—with the assistance and support of PIT, where Wein has hosted Undefined since 2011.
Although the festival will host some marquee podcasts and some notable guests, ranging from The Daily Show's Wyatt Cenac to Mystery Science Theater 3000's Frank Conniff (making fun of a bad movie, no less), there's noticeably less celebrity firepower than at the LA Podfest. That's a fact Wein's well aware of but also one, he argues, that freed the festival up to shine the spotlight on some lesser-known, but highly entertaining, podcasts—shows that will take well to a live recording but may not have had the resources to pull it off on their own.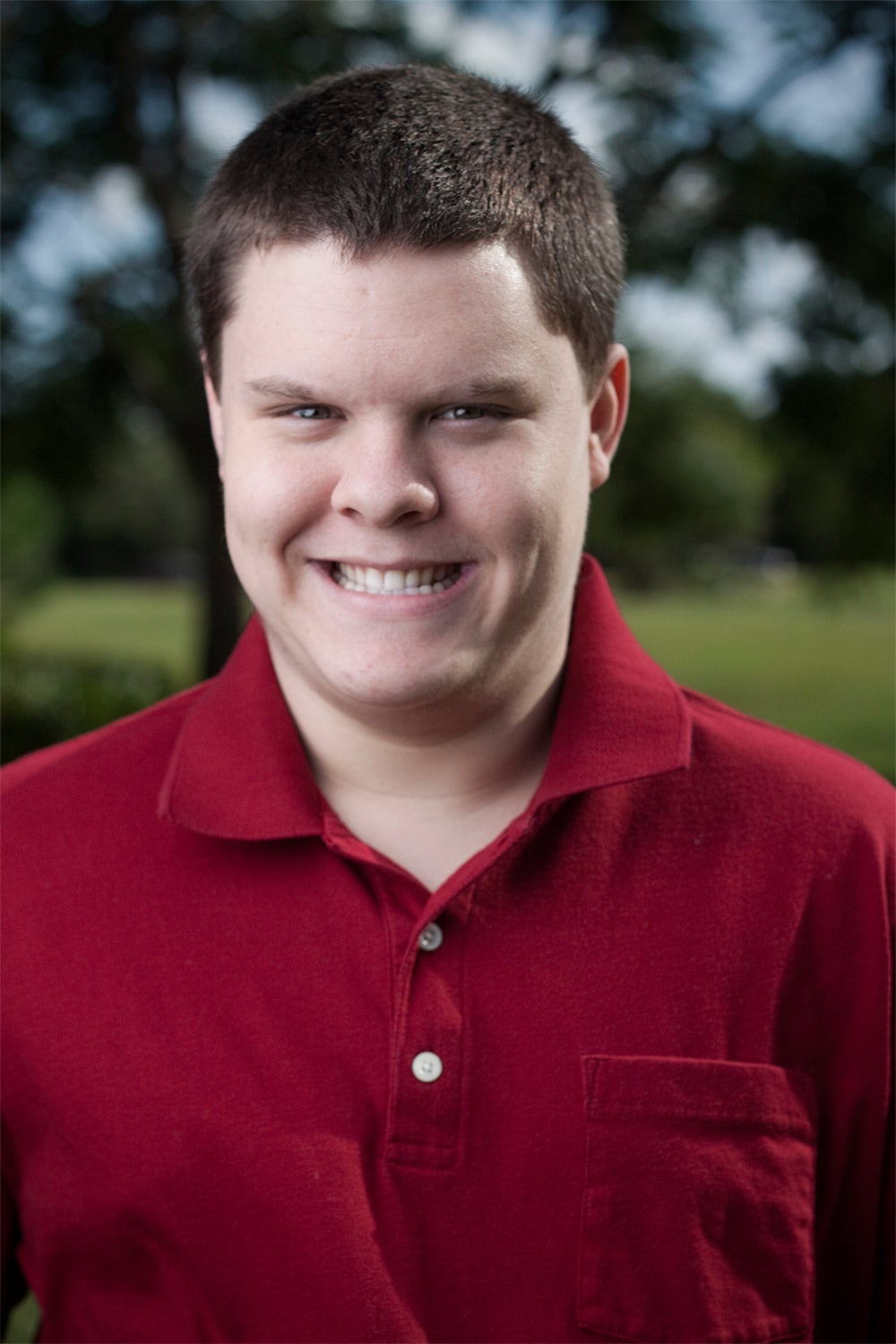 "They definitely had bigger names in LA," Wein (pictured right) conceded. "Not saying that the shows in our festival aren't as good, but we don't have people like Marc Maron or Chris Hardwick or Pete Holmes or Dan Harmon or any of those. The idea really was that we wanted some names, but we also wanted smaller shows. For the smaller podcast that maybe only has 4 or 5,000 downloads a month or whatever, they're not going to be able to rent out the Gramercy Theatre or the Best Buy Theater or any of the mid-level venues that people like Doug Benson or Pete Holmes or Chris Hardwick have been selling out on a continual basis over the last year or so. What I tried to find were shows that had building audiences but didn't necessarily have the ability to do a live show on their own."
The other major benefit to the NYC Podfest's approach is variety—where the LA Podfest focused, at least in its first year, exclusively on comedy podcasts, the NYC Podfest boasts a vastly more diverse group of shows, with podcasts about horror, comic books, music, and more. That kind of diversity makes the festival both more eclectic and, probably, harder to sell, but with the weekend bearing down Wein says the buzz around the festival is starting to pick up.
"We're finally starting to see the interest," Wein said. "Me as a commodity, I'm really not that well-known. So this first year is going to be a word-of-mouth festival.
"This is going to ride or die based on what people say."
Maybe it's the fan in him, but Wein is centering his goals on the overall experience.
"I want to have a good time, I want the theater to have a good time, I want the performers to have a good time, and I want the audience to have a good time," he said. "I feel that's the most important part."
5 must-see shows at the NYC Podfest
1) The Truth
Podspotting is, obviously, on record as being a big fan of Jonathan Mitchell's audio drama podcast The Truth—so much so that I named it as the best new podcast of 2012. The Truth's never done a live show before, and it's a podcast that's famously very heavy on editing and post-production work. So it should be fascinating to see it stretch its format to accommodate the needs of both an audience and a live recording.
2) Iconoclash
A brilliantly cheeky take-off of the Sundance Channel's Iconoclasts series, Mike Sapp's biweekly comedy podcast features the host talking to two dead historical figures to get their take on their legacies. The show's featured such brilliant pairings as Courtney Love and Nancy Spungen, John Jameson and Samuel Adams, Andy Rooney and Aristotle, and J.D. Salinger and Bobby Fischer, with guest hosts playing the roles of the historical figures. It's a clever concept, well-executed, and perfectly suited to a live taping.
3) Risk!
Risk! is probably the most high-profile podcast at the festival, and with good reason; a live storytelling show that's hosted tales from everybody from Rachel Dratch to Adam McKay to Kevin Nealon, it's often equal parts hilarious and touching—and occasionally horrific and/or profane. Kevin Allison (of The State fame) proves an able host and curator.
Comedian Jackie Kashian's been hosting The Dork Forest since 2006, long before the modern podcasting renaissance. Featuring "dork on dork" dialogue with guests about their own nerdiest obsessions, it's a fun, affable listen. The NYC Podfest episode will feature comedian Wyatt Cenac, the very talented and funny former correspondent for The Daily Show and former story editor for King of the Hill.
There are, to put it lightly, a lot of podcasts about discussing and making fun of bad movies. (In fact, another, very solid one (We Hate Movies) will also be taping an episode at the NYC Podfest). But Adam Spiegelman's Proudly Resents still manages to be essential listening, both for its comic cohosts like Jimmy Pardo and Al Madrigal, and for its tendency to bring in the people behind the movies it targets, ranging from The Room's Tommy Wisseau to the writers of The Main Event. And the NYC Podfest taping will feature Mystery Science Theater 3000's Frank Conniff, one of the original professional movie-insulters.
Photos via Jeremy Wein