Philip DeFranco has one of the most recognizable faces on YouTube, and he's about to invade your TV.
A charismatic and fast-paced vlogger, DeFranco is known for his celebrity gossip and pop culture commentary—a niche he helped pioneer on YouTube, with more than 900 videos posted since 2006. His main program, The Philip DeFranco Show, currently has 2.1 million subscribers, while SourceFed, the Google-funded show that he co-hosts with four others, is currently the eighth most-watched YouTube channel on Ad Age's YouTube Original Content Tracker.
Suffice to say, the handsome 26-year-old makes an ideal host for Discovery Channel's annual Shark Week.
"I was thrown on Discovery's radar after they acquired Revision3, who handle all the ads and sponsorship deals that I have and I think it might have started out as, 'Hey, why don't you get Philip DeFranco to host something?'" he told the Daily Dot. "And the next thing I knew, like a week and a half later, I was on the beach with Sharkzilla just destroying stuff."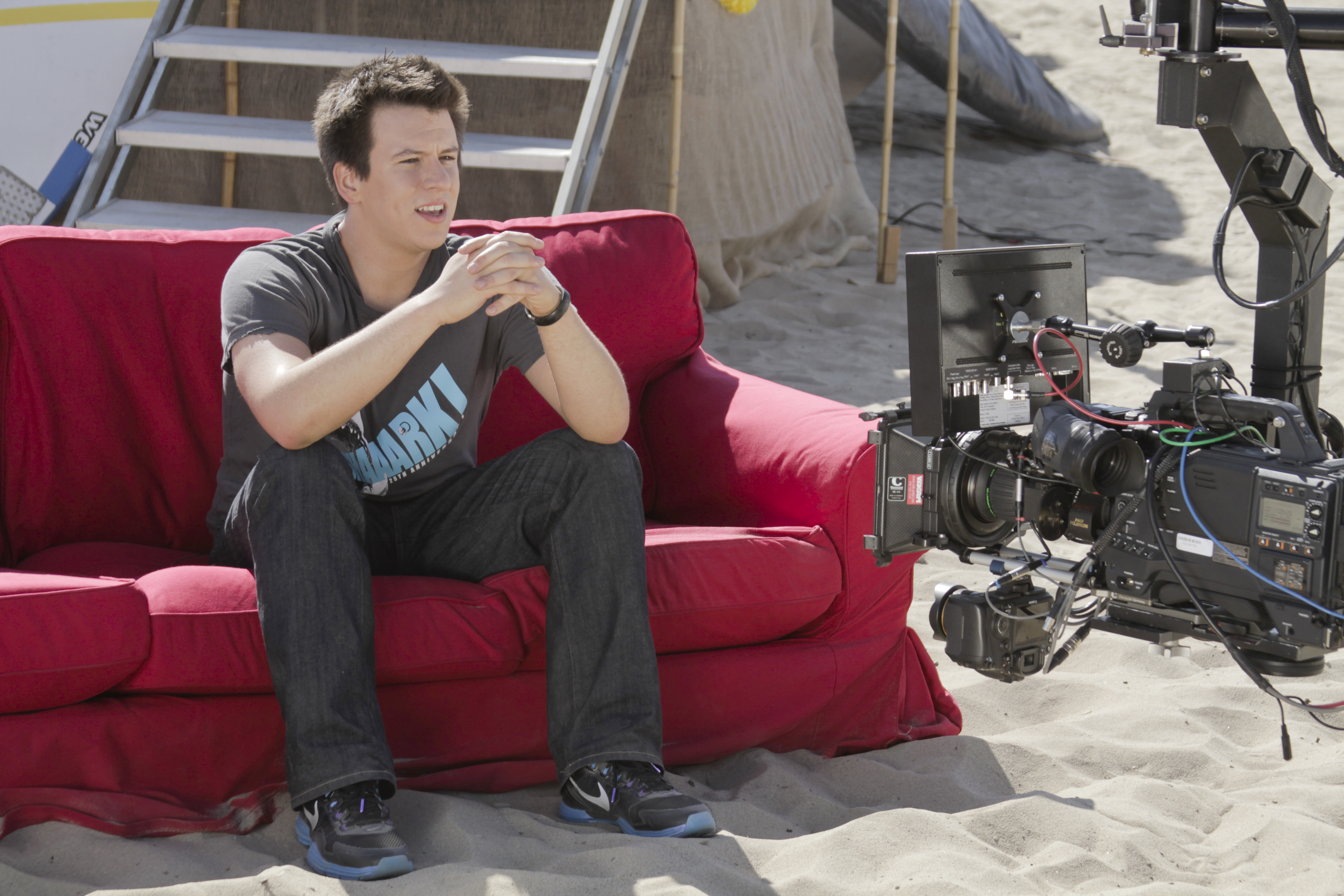 Fittingly, DeFranco broke the news to his subscribers and fans in a candid YouTube video, posted July 23. While he worried that people would call him out for "selling out," the feedback from his fans has been overwhelmingly supportive.
"I think being on the Internet, I have a different relationship with the people that watch me than maybe like a TV show," he said. "For this sort of relationship I'm like—depending on their age—like their awkward older or younger brother or their son. Or, because I am getting older, I guess, like a stepdad figure."
DeFranco is just as enchanted with Shark Week as the rest of us. His dad introduced him the pop culture phenomenon at age 14. He's only missed one year since then, and it's turned into a family affair: They would sit down, watch Shark Week and, as DeFranco put it, he would "get terrified and have nightmares."
"The whole idea of a shark is that it's very iconic and symbolic," DeFranco said. "They are the apex predator of the ocean and it's definitely terrifying. I think that a lot of people forgot what it's really about. Oh yeah, they jump really high and they can destroy stuff, but they really are beautiful creatures and they are in danger."
DeFranco joins the rare ranks of Adam Savage and Jamie Hyneman, Mike Rowe, Craig Ferguson, and Andy Samberg as the host of Shark Week, a move that mirrors Discovery's social push online. The channel's Tumblr is full of fan photos, Beatles Shark Puns and delicious treats. The #SharkWeek hashtag is already collecting mentions from fans, while an official Twitter account has been counting down photos commemorating Shark Week over the years, most notably the Kanye West spoof from 2009,  "Chompie Shrug."
To commemorate the 25th anniversary of Shark Week, Discovery is also doing something it's never done before: giving control to the viewers. With DeFranco at the helm, viewers will be able to vote on which item that Sharkzilla, a 52-foot full-scale mechanical replica of the ancient Megalodon shark, will chomp with its razor-sharp teeth by the end of each night.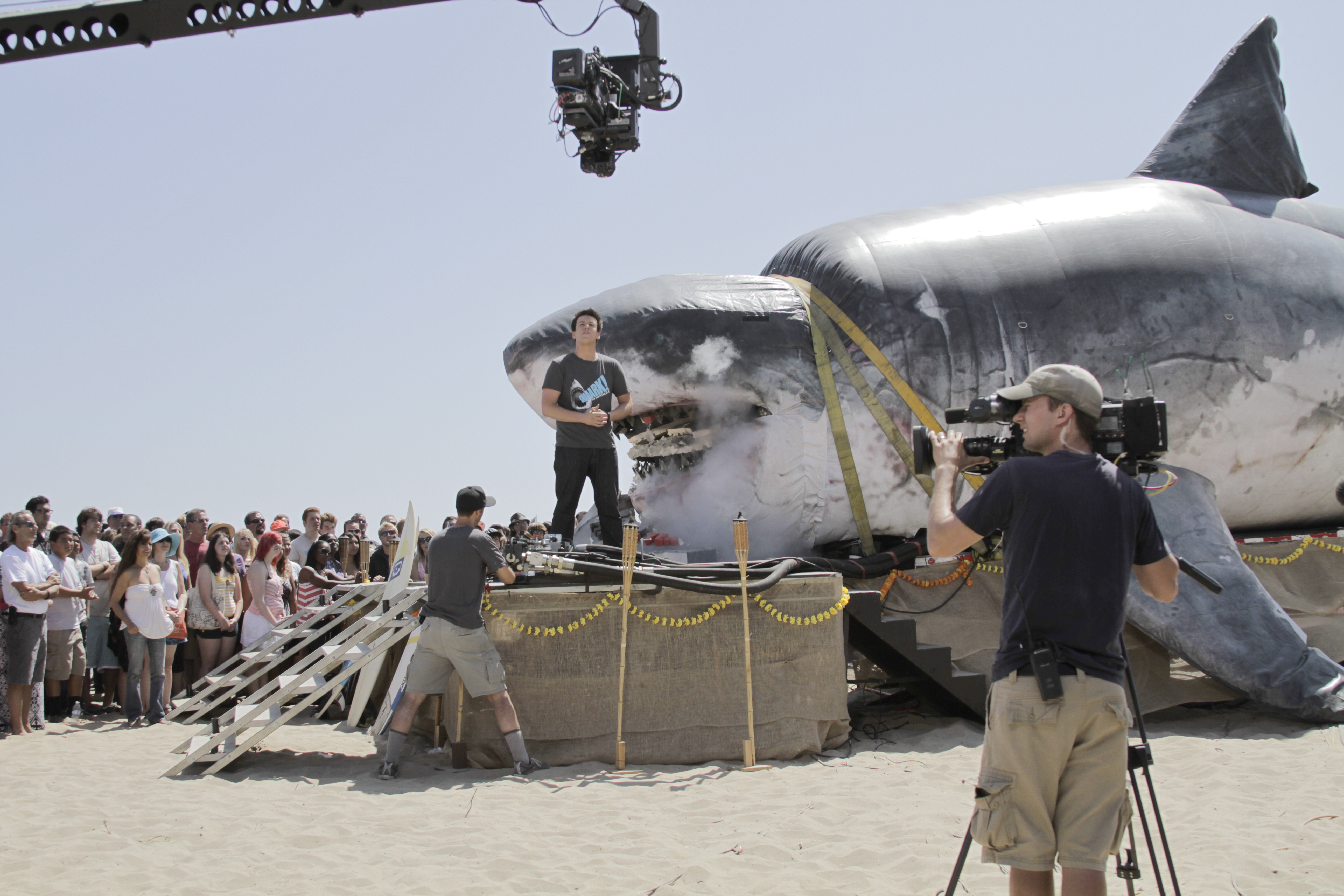 At the end of Shark Week, DeFranco will helm Shark Week's 25 Best Bites on Aug. 16 at 10pm ET and plans to live-tweet while the special airs.
DeFranco didn't take a break from filming The Philip DeFranco Show or SourceFed while filming promos and TV spots for Shark Week, however. Being on YouTube has made him really good at multitasking.
While the door is clearly open for DeFranco to possibly transition into mainstream media, he doesn't plan to jump the ship just yet—at least not after a week's worth of shark footage.
"I think it's slowly being taken more seriously, but the big difference I think is there are going to be people like Ryan Higa, myself, Michael Buckley that will be on TV but they understand that home is the Internet and you can't abandon it," he said. "And why would you?"
All photos via Revision3/Discovery Channel