You know nothing, Nice Guys.
In the land of Westeros, there are a lot of eligible bachelors who are ready to forego the brothels and fight to the death in order to be the King of the Seven Kingdoms of your heart.
But don't worry, they're all "nice"—or so they claim.
Nice Guys of Westeros, the single-serving Tumblr that launched on Dec. 19, features some of your favorite characters from George R.R. Martin's A Song of Ice and Fire series and imagine what they would answer on an OKCupid profile questionnaire. It's Nice Guys of OKCupid, but with a Game of Thrones twist.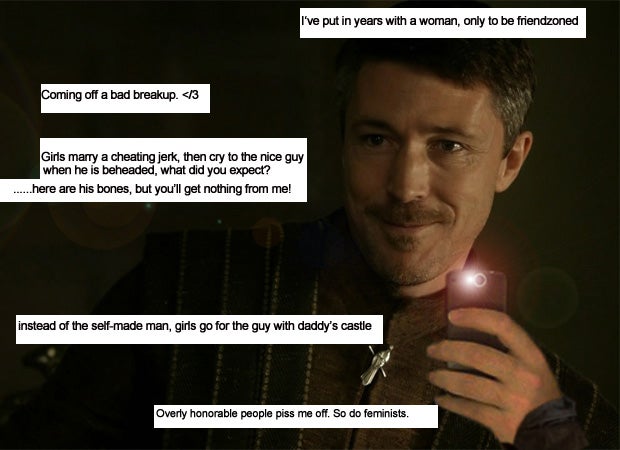 The Nice Guy thing is practically a joke at this point. Calling yourself a decent fellow is usually just an excuse to whine about the "friend zone" and rag on the women who don't feel obligated to have sex with you.
NGoOKC went viral shortly after it launched on Dec. 16. The author behind the original blog used snapshots from OKCupid profiles (along with their questionnaires) to reveal a level of bitterness and misogyny. The Nice Guys expect women to shave their legs. The Nice Guys expect to be the head of the household.
The person behind the blog has received backlash, but so far has had more fun messing around with her subjects rather than appeasing them.
NGoW goes along the same lines, but also incorporates plotlines from the first two seasons of Game of Thrones (so if you haven't read the books, you won't get spoiled). Sandor Clegane expects you to have sex with him after he rescues you, Renly Baratheon is stylish (but insists he isn't gay), and Viserys Targaryen warns you not to wake up the dragon.
Oh wait, he does that in the book and show, too.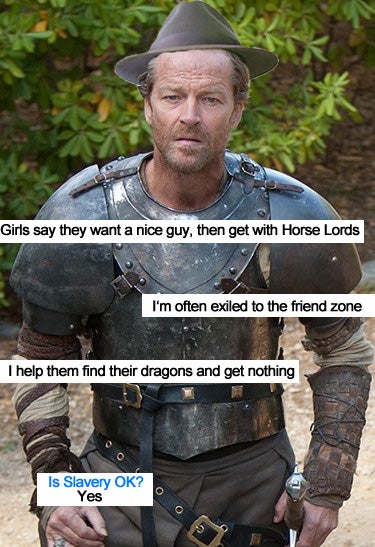 The person behind NGoW has yet to respond to any critics—if any—but it doesn't appear that anyone's sent for Ser Ilyn Payne or brought up RW yet.
They anxiously await your response by raven.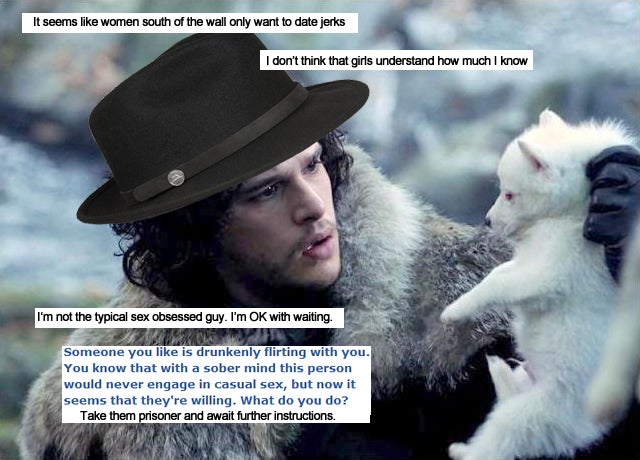 All photos via Nice Guys of Westeros/Tumblr