Amazon Prime Video's July slate is slightly leaner than previous months, but it still welcomes five original series and one original movie to its platform. Oscar-nominated director Mike Leigh gives the big-screen treatment to the British Peterloo Massacre of 1819 with historical drama Peterloo. Kung Fu Panda: The Paws of Destiny finds the panda kids summoned to the Forbidden City, where they must put all their training to the test in an epic showdown. Other films hitting Prime Video include The Haunting of Sharon Tate starring Hilary Duff and Harmony Korine's The Beach Bum, which the Daily Dot ranked as one of the best new movies of SXSW 2019.
Check out the full listings below to find out what's new on Amazon Prime this month.
New on Amazon Prime: Editor's picks
The Beach Bum sees Matthew McConaughey transforming into the ultimate bohemian layabout, Moondog. The performance here is stellar. McConaughey's inherent charisma is a perfect framing for the outlandish Moondog."I'm a bottom-feeder, I gotta go low to get high," says the washed-up poet who spends his days meandering around the seaside bars. Director Harmony Korine has moved onto the hedonistic portion of his career, examining human ugliness through the lens of excess and luxury. The Beach Bum has no cohesive theming or satisfying comeuppance for its despicable anti-hero and that's deliciously true to life. Moondog is the same person he was at the beginning of the film when the credits roll. It can be equally appreciated as just a psychedelic, drug-fueled wild ride or as a thesis refuting the very concept of the hero's journey. —Ignacio Martinez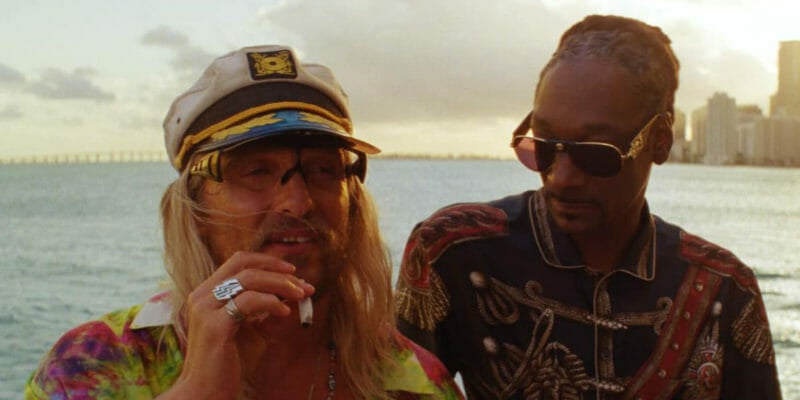 Phoebe Waller-Bridge's Fleabag has returned for a second and likely final season that is equal parts heartbreaking and hilarious. Set one year after season 1, Waller-Bridge's titular protagonist is still grappling with the death of her best friend, Boo, and breaking the fourth wall to address the audience. But this season also presents a new love interest for Fleabag: a priest (Andrew Scott) who is marrying her dad and stepmom, which is especially humorous considering Fleabag is an atheist. Fleabag season 2 is a bittersweet goodbye to the audience, and a poignant portrait of women and the choices they face.  —Tiffany Kelly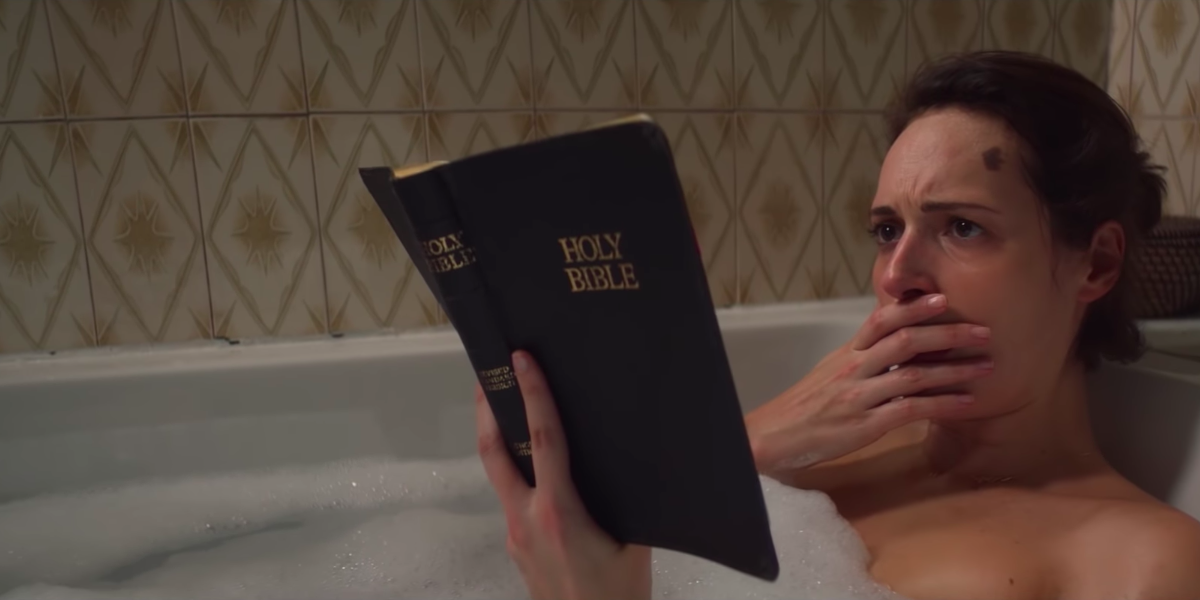 Esme Creed-Miles gives a compelling performance as Hanna, a teenage girl on the run from the CIA, in this thriller miniseries that blends Jason Bourne action with teen drama. Hanna may not be too exciting for diehard fans of the original movie, which benefitted from its aesthetic flair and offbeat humor. But if you're looking for a mainstream action thriller with a compelling emotional core, you've come to the right place. —Gavia Baker-Whitelaw
READ MORE:
New movies on Amazon Prime in July 2019
July 1
Under the Silver Lake (2019)
July 2
Phoenix (2014)
July 3
*Peterloo (Amazon Original movie)
July 7
Marshall (2017)
July 9
Witless Protections (2008)
July 12
Gone Baby Gone (2007)
July 13
Never Grow Old (2019)
July 14
No Vacancy (1999)
Tabaluga (2018)
July 15
Love Happens (2009)
July 19
Trading Paint (2019)
July 21
Time Freak (2018)
July 23
Serenity (2019)
Hellboy (2019)
July 27
A Vigilante (2019)
July 28
After Darkness (2018)
July 29
The Haunting of Sharon Tate (2019)
July 31
A Very Brady Sequel (1996)
A Viking Saga: The Darkest Day (2013)
Arctic (2018)
American Heart (1992)
Chinese Box (1997)
Corpse Bride (2005)
Dumb and Dumber (1994)
Dumb and Dumberer: When Harry Met Lloyd (2003)
Eight Men Out (1988)
Furry Vengeance (2010)
Good Advice (2001)
Hackers (1995)
Ingenious (2009)
Jeepers Creepers 2 (2003)
Kama Sutra: A Tale of Love (1996)
My Bloody Valentine (2009)
Rat Race (2001)
Rosemary's Baby (1968)
S.W.A.T. (2003)
Star Trek IV: The Voyage Home (1986)
Star Trek VI: The Undiscovered Country (1991)
Star Trek: First Contact (1996)
Star Trek: Insurrection (1998)
Star Trek: Nemesis (2002)
The Cutting Edge: Going for the Gold (2006)
The Rainmaker (1997)
Tracker (2010)
Twelve Monkeys (1995)
Urban Cowboy (1980)
READ MORE:
New TV shows on Amazon Prime in July 2019 
July 5
*Kung Fu Panda: The Paws of Destiny S1B – Amazon Original series
July 10
Trapped S2
July 12
*Comicstaan S2 – Amazon Original series
July 19
*All or Nothing S4 – Amazon Original series
July 26
*The Boys S1 – Amazon Original series
*Dino Dana S3 – Amazon Original series
July 28
Pennyworth, S1, Epix
Still not sure what to watch on Amazon? Here are the best Amazon originals, the best documentaries on Amazon Prime, the best 4K movies, thrillers on Amazon Prime, and the sexiest movies you can stream right now. 
Here are the best comedies on Amazon Prime when you need a laugh, sad movies to make you cry, kids movies for the whole family, the best thrillers to get your heart racing, and the classic movies on Amazon Prime everyone should see.