From the droning feedback of the opening to the blissful silence of its ending, Sound of Metal is a study in balance.
Ruben (Riz Ahmed) is the drummer for a metal band and a recovering addict. He and girlfriend/bandmate Lou (Olivia Cooke) have been touring the country in an Airstream trailer, the harsh noise they play at night standing in contrast with the well-lit domesticity of their daytime life. 
Sound of Metal
RELEASE DATE:
Dec. 4, 2020
DIRECTOR:
Darius Marder
STREAMING:
Amazon Prime
Riz Ahmed gives a standout performance in this moving film.
That domesticity is interrupted when Ruben starts to lose his hearing, quickly. First-time director Darius Marder thoroughly immerses the viewer in his experience, using Nicolas Becker's sound design to convey the muffled, distant feeling of going deaf, but also clicking away from that when it's needed. We feel Ruben's panic when he suddenly can't hear, his frustration at being told there's no quick fix to restore it. Ahmed gives his absolute best performance here, his eyes a guide to his anger and resentment as he tries to keep his demons at bay.
The other incredible performance is from Paul Raci, who plays Joe, the head of the Deaf sober house where Ruben ends up at the behest of a worried Lou. Raci, a child of deaf adults (CODA) and former addict, is something of a father figure here: He encourages a restless Ruben to write, and find stillness, but also calls him on his bullshit. In one of the most wrenching scenes, Joe gets emotional when Ruben challenges his belief that being deaf is not something to "fix."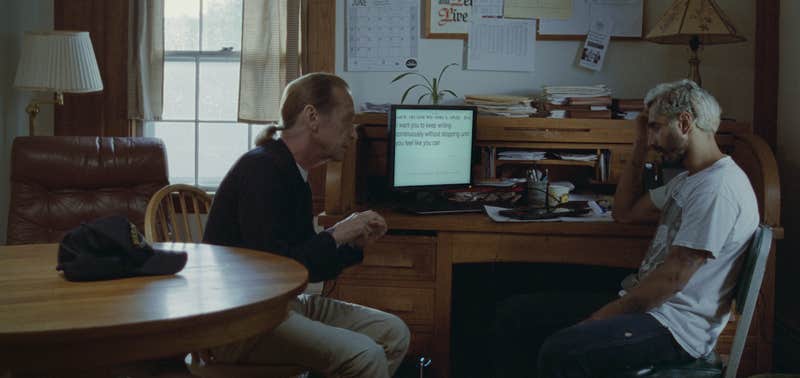 Ahmed spent seven months learning American Sign Language (ASL) and absorbing deaf culture and community, and it shows in the film. When Ruben is among the adults and kids, he (eventually) blends in, and his friendships unfold naturally. This portion is more naturalistic, and you're not really sure how much time has passed. But when Ruben eventually moves on, the film feels like it loses something—or the writers (Marder and his brother Abraham) weren't quite sure how to wrap it up. 
Still, the ending returns to some of the earlier themes in a very effective way. So many characters with disabilities are played by able-bodied actors, but by showing us Ruben as he goes from hearing to hearing impaired, Sound of Metal avoids the cliché. Ruben would probably tell you to get that "so brave" shit out of here. 
---
More essential culture reads
---