For an entire generation of children, the influence of legendary lyricist Howard Ashman cannot be overstated—even if they never knew his name. His collaborations with composer Alan Menken on The Little Mermaid, Beauty and the Beast, and some of Aladdin before his death in 1991 kicked off what's become known as the Disney Renaissance, aka a resurgence of the Disney animated musicals that Ashman loved as a child. Even though several animated musicals have since made their mark in the nearly three decades since Ashman's death, these three films easily remain among Disney's most iconic offerings.
Howard

RELEASE DATE:
Aug. 7, 2020
DIRECTOR:
Don Hahn
STREAMING:
Disney+
The life and untimely death of lyricist Howard Ashman is explored in-depth by his friends, family, colleagues, and those who knew him best. For those already familiar with Ashman's life, 'Howard' might not include any major revelations, but it's thoughtful without completely whitewashing his legacy.
To his friends, family, and the people who worked with him, both Ashman and his work were often seen larger than life. But what Howard also does is, as it revels in his awe and talent, it reminds us that he was still very much human.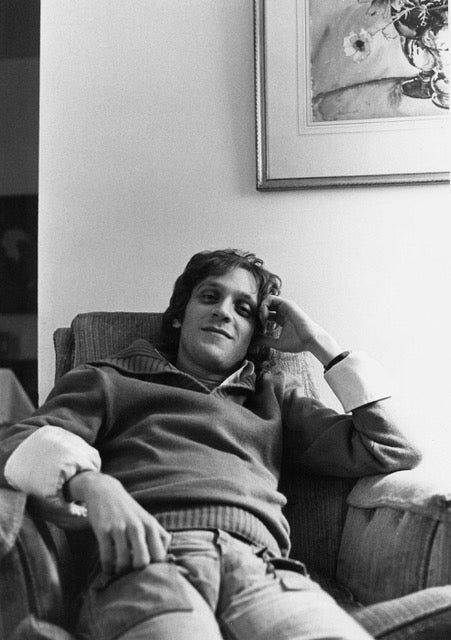 Howard is packed with stories from the people who knew him best, which takes you from his early days in Baltimore to his college days and early career in New York through a mix of new interviews, archival audio and footage of both Ashman and early audio demos of songs we now practically know by heart, and visuals from some of his pre-Disney works. His mother and sister paint a childhood where Ashman would create characters and put on fully formed shows. His education took him to Boston University and the University of Indiana before he set his sights on New York.
For years, Ashman made a name for himself Off-Off-Broadway in a tiny theater he co-founded; to support himself, he worked at a publishing house. Ashman's partnership with Menken dates back to these days as they collaborated on adapting the Kurt Vonnegut novel God Bless You, Mr. Rosewater and turning The Little Shop of Horrors—then just a low-budget 1960 film—into a musical; Ashman later wrote the screenplay for the 1986 film starring Rick Moranis. When he goes to Disney, Ashman's excitement is palpable because he felt that animations and musicals were made for each other.
Some of Howard's most joyous scenes encompass that. His demos are almost fully formed, sounding almost identical in tone and intent to the finished product. Archival footage takes you into recording sessions for The Little Mermaid and Beauty and the Beast, showcasing not only how Ashman could work a room, but also the joy at seeing stars like Jerry Orbach, Angela Lansberry, and Paige O'Hara at their best. At one point, Howard relays how former Disney head Jeffrey Katzenberg wanted to cut out "Part of Your World" (a classic "I Want" song, from a musical standpoint) because it hadn't tested well with audiences, a decision that Ashman pushed against passionately; Ashman ultimately won that fight.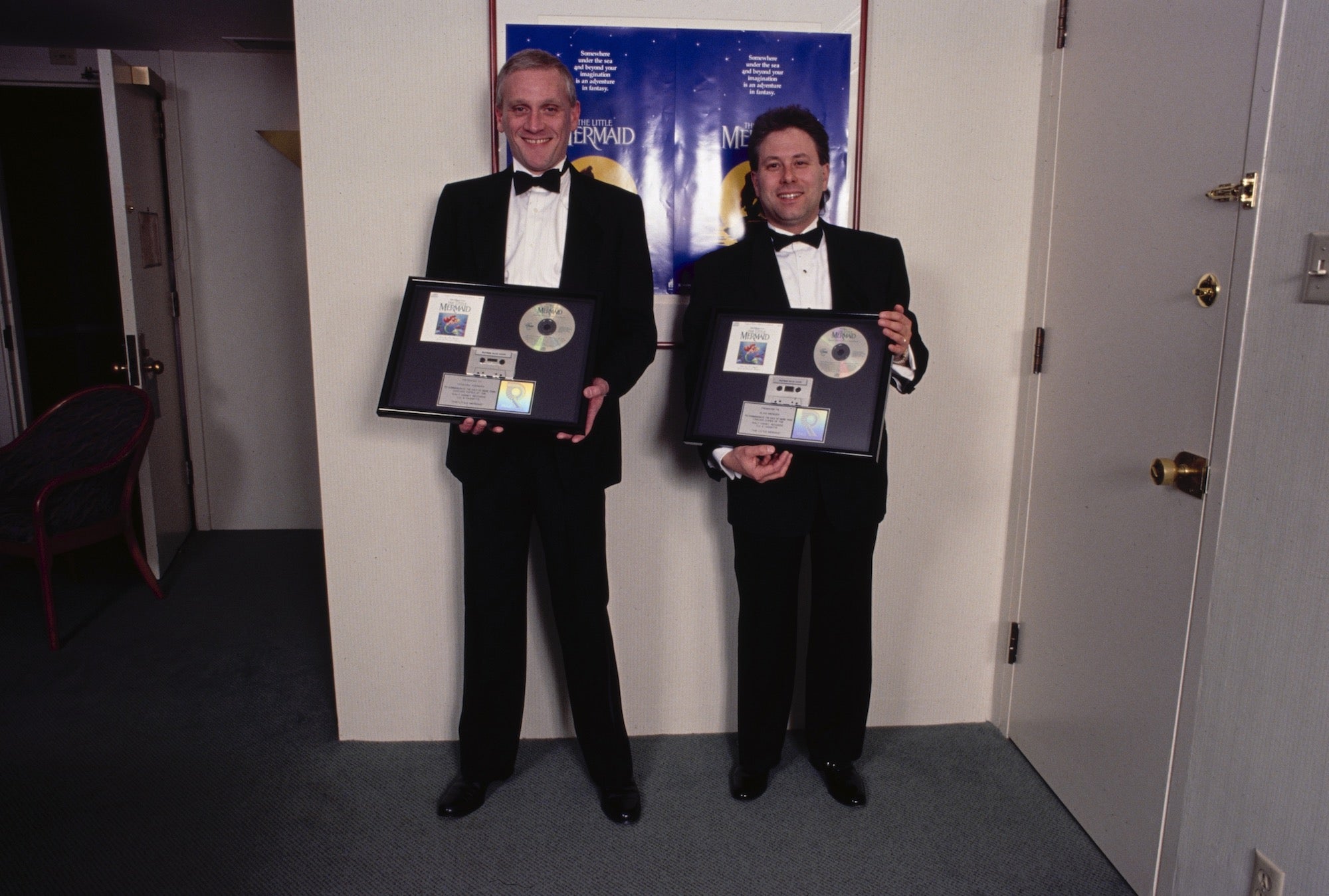 You can tell from the get-go that there's a gentle and personal touch to Howard. Written and directed by Don Hahn, who worked with Ashman as a producer on Beauty and the Beast, it's an examination of both Ashman as a person and as a creative mind.
It delves into Ashman's personal relationships but it also doesn't shy away from the fact that Ashman had failures and that he wasn't always the easiest person to work with. Smile, a musical that featured future Little Mermaid Star Jodi Benson, flopped on Broadway. Ashman, several people noted, was an absolute perfectionist, so his sessions at Disney would often go over budget. He had a very particular way of doing things, often informing voice actors how to inject their characters into song recordings. But there's little malice from people in describing them now because well, Ashman's notes absolutely made those films better.
Howard also doesn't shy away from going in-depth about the final years of Ashman's life. He found out he had AIDS in 1989—done in a roundabout way because Ashman didn't want to lose his health insurance by having an AIDS test on his records—but for months, he kept it secret from almost everyone in his life. His partner, Bill Lauch, recounts caring for Ashman in-between recording sessions and a Little Mermaid press day at Walt Disney World that included going on several rides; Ashman even kept it from Menken until right after they won an Oscar for writing "Under the Sea," but was at least happy that Menken would've been taken care of once Ashman was gone. (Back in the late '80s, getting an AIDS diagnosis was akin to a death sentence.)
According to former Disney Animation president Peter Schneider, Ashman said that "I didn't want to tell you because I didn't know how Disney would react. Here I am, a gay man, and I'm working on this movie for kids, and I didn't want to be fired."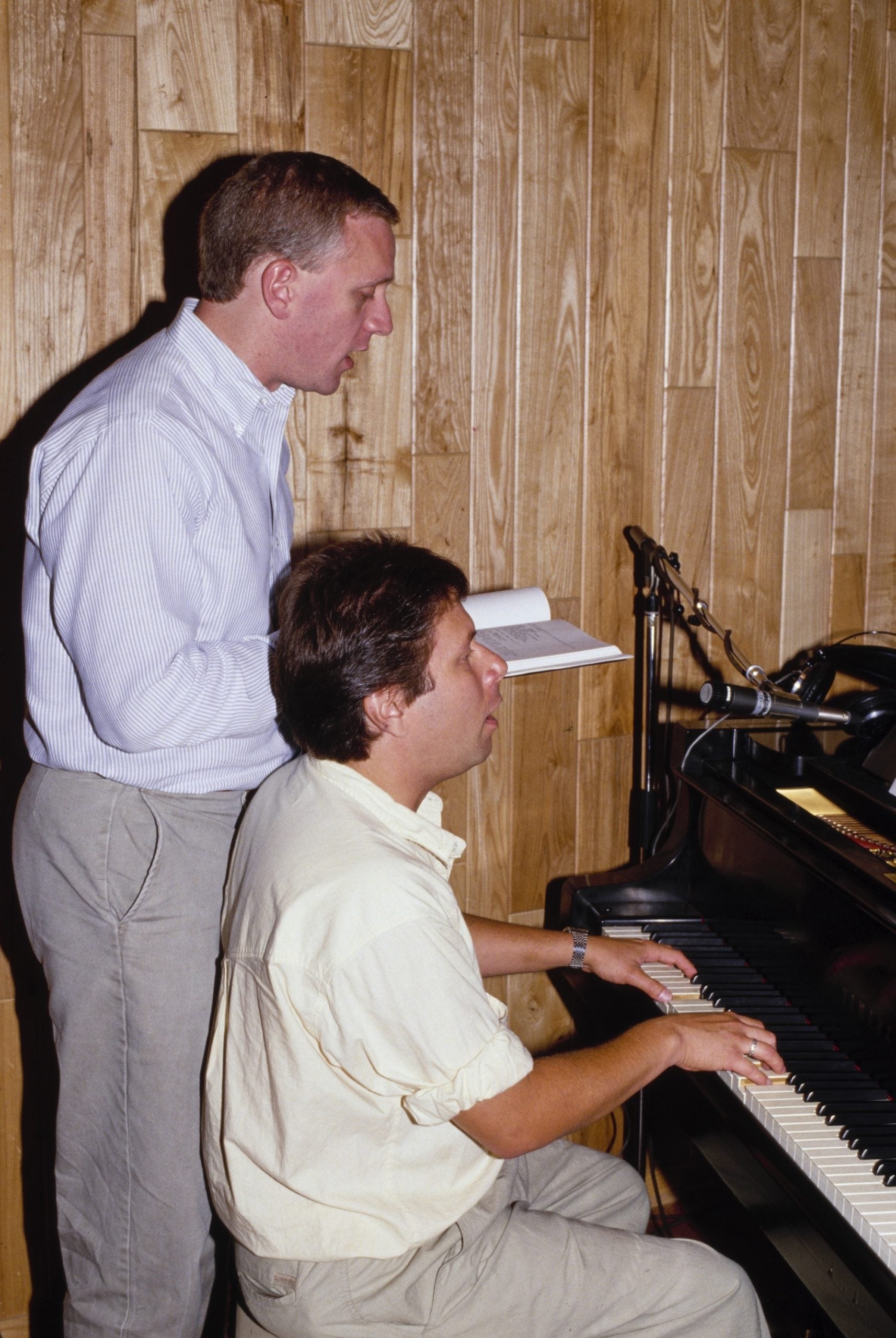 Ashman might've kept his diagnosis quiet, but some of his loved ones believe he was still able to get a message across. Lauch interprets "The Mob Song" as Ashman, in his own subtle way, getting a bit of commentary about the AIDS crisis through the villagers' instant demonization of the Beast, noting that "[Ashman] didn't want to make political theater, but I think he wanted to present characters that cast some kind of light on certain topics." Ashman's sister sees it differently, adding that while Ashman didn't inject himself into his music, "what there really was with Howard was great empathy." Schneider concludes that Ashman wasn't political but that he "dealt with human issues and human thoughts."
Much of Howard probably isn't very revolutionary or revealing for anyone who's spent years following musical theater or the careers of the people pulling the strings at Disney; it's more designed for audiences who are likely familiar with Ashman's work but not the person. But what it does do, with a certain amount of care, is relay the life of an extraordinary and complicated man who also had so much more potential.