Fans are finally getting a first look at The Hunger Games: Mockingjay Part 1.
Lionsgate launched a special website dedicated to the new material, which includes a script excerpt, an interview with producer Nina Jacobson and director Francis Lawrence, and a look at the first poster, which falls in line with previous films and focuses on Katniss Everdeen's Mockingjay pin.
But fans are sure to be excited about the first official photos from the film, which give a small glimpse into old characters and new as well as the sets, which includes District 13.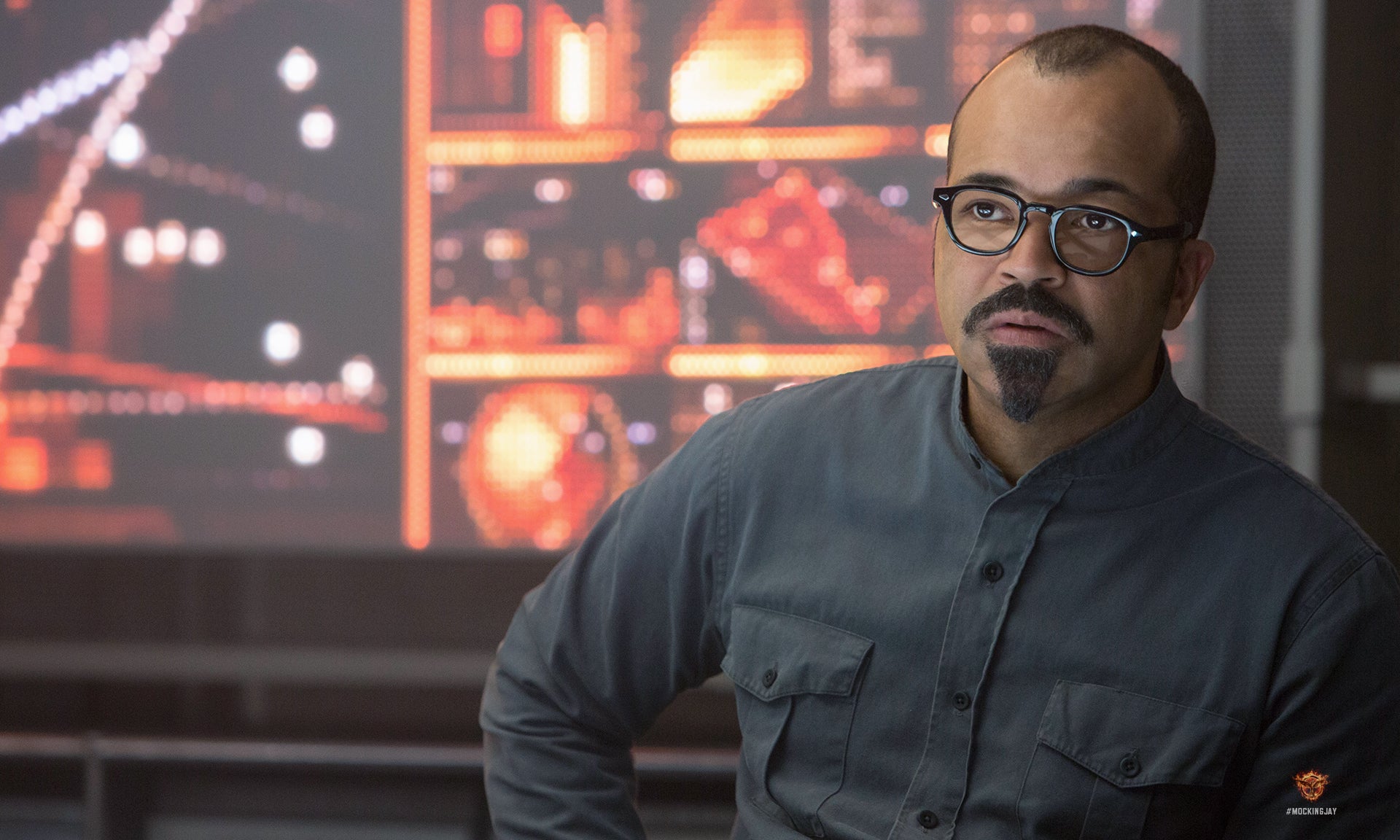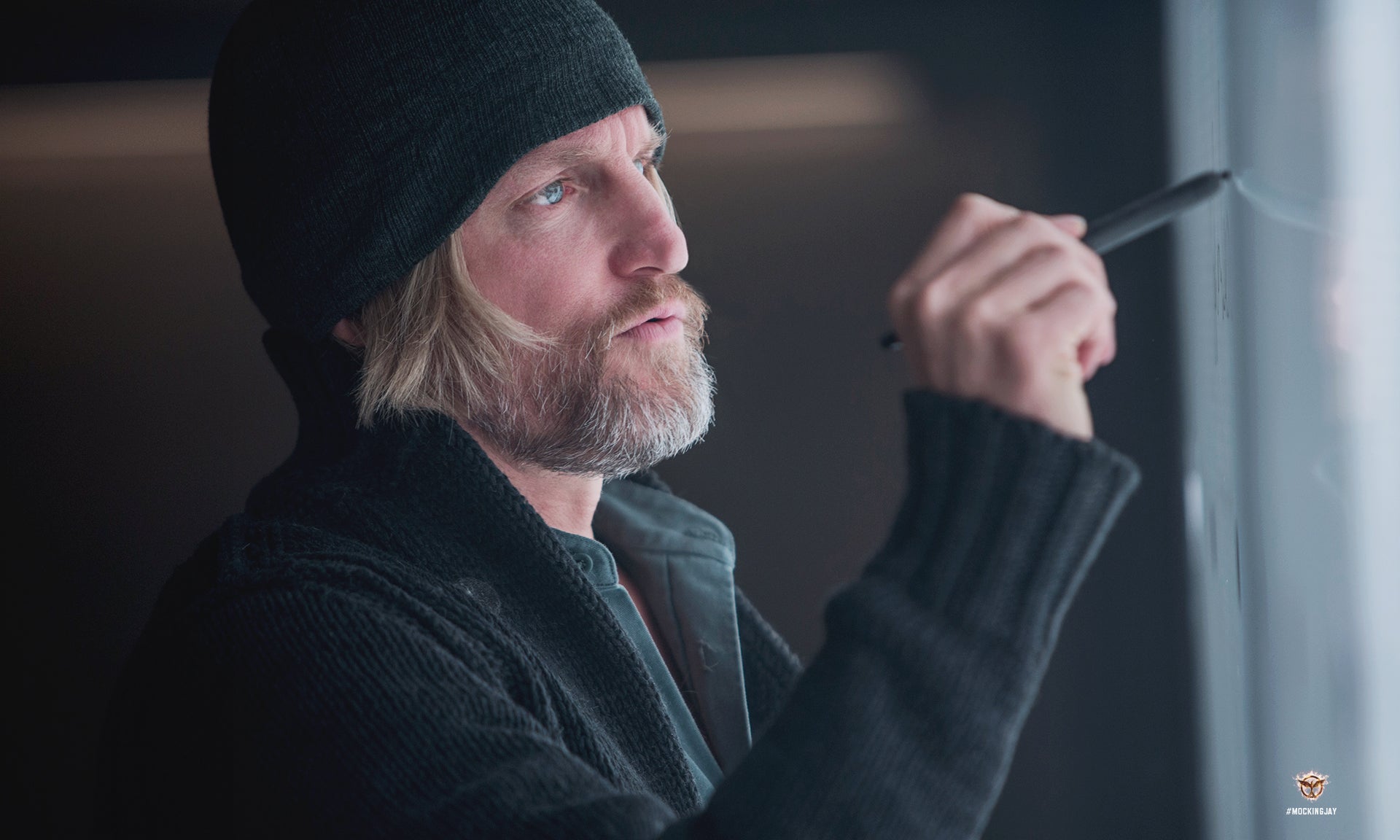 We're also given a glimpse at President Alma Coin, a new character in Mockingjay that Katniss will encounter in District 13 played by Julianne Moore.
Gone is her trademark red mane and in place is the gray hair described in the books. Peter Craig, one of the screenwriters for Mockingjay Part 1, described Moore's performance as being "filled with such intelligence and warmth."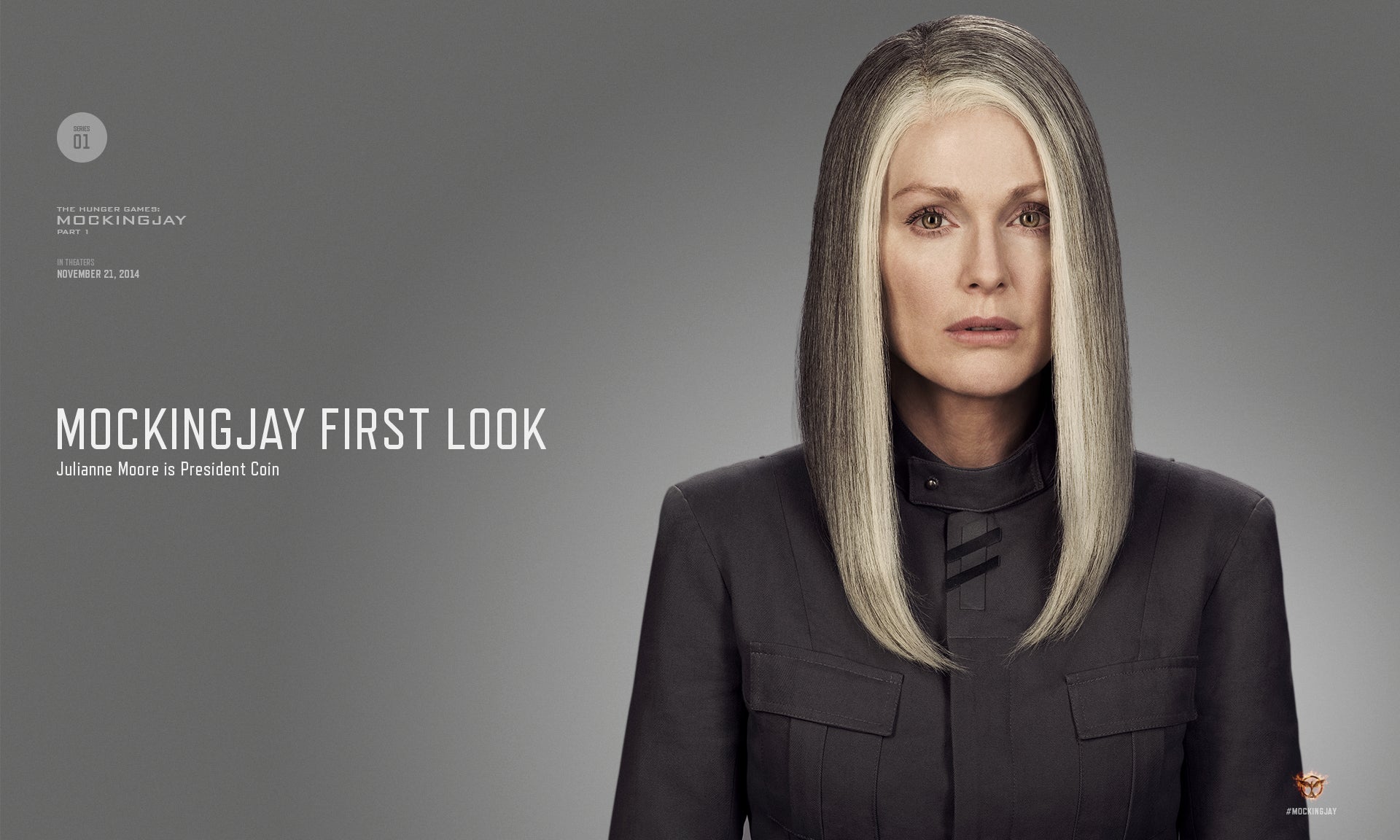 "Coin's singular vision to unite all of the districts in a massive rebellion is no small undertaking, especially when most of the districts still have no idea that District 13 still exists," Lawrence said. "Her relationship with Katniss is very complicated as well, because Katniss is wary of everyone at this point."
Lawrence also noted that there won't be a CGI version of Philip Seymour Hoffman, who died before filming his scenes for the film. Instead, existing footage will be spliced in.
Moore, a longtime fan of The Hunger Games books, helped shape the character of Coin, who is largely seen from Katniss's eyes in the books. Lionsgate also released an interview with Moore.
Noticeably missing from the website was a trailer (although there is a flash poster similar to previous ones released). There's no word as to when one will be released.
Photos via TheHungerGamesExclusive.com