Microsoft's Xbox One, the next-generation gaming console unveiled at a May 21 press conference, wants to be all things to all people.
Speaking directly to gamers on an Xbox Live stream, the company pitched the console as a seamless combination of live TV, web-based apps, video games, and … a water cooler?!
Wait, it's a frickin' WATER COOLER as well? This thing really is an all-in-one! #XboxReveal

— Gary Whitta (@garywhitta) May 21, 2013
Gamers were quick to share their opinions on all nuances of the press conference. While some praised the features, many more expressed harsh criticism toward the long-awaited reveal. Most critics targeted the conference's very light inclusion of actual games and attacked the Xbox One as more of a  watered-down computing device than a gaming console.
"You can really tell they're trying to expand the Xbox's reach. They're turning it into a universal home theater device that can do TV, movies, music, internet, and lots of social things. As far as that goes, it looks great. But I feel like they're going to end up distancing themselves from the whole "games" thing." redditor Mynci wrote in an r/Games thread about the reveal.
"It seems more like a social center instead of a gaming system," Batboy1983 wrote on an Xbox General Discussion forum.
Certain talking points resounded with gamers. For example, many applauded the news that a live-action Halo TV series was being produced by Steven Spielberg.
But others didn't exactly have the desired effect. Two quotes in particular have started to go viral as gamers make fun of them on Twitter and Reddit.
Nancy Tellem, Microsoft entertainment and digital media president, declared Xbox "the new water cooler," and Xbox Live General Manager Marc Whitten said of Xbox One's Kinect features, "This is rocket science level stuff."
GIF via WhyZen/Reddit
Less than an hour after the press conference concluded, Topsy revealed that both the terms "rocket science" and "water cooler" had been tweeted close to 1,000 times within the past hour.
The presentation caused some amusing technical difficulties, too.
Some fans tuning into the press conference on Xbox Live found themselves facing a unique problem. Each time a presenter demonstrated the Xbox One's features with voice commands, users' own Xbox systems reacted.
The #XboxReveal stream on the Xbox 360 kicks kicking me out because the guy keeps saying Xbox commands and my kinect is reacting haha

— Christian Capuchino (@CapuchinoMedia) May 21, 2013
When the guy on the #XboxReveal stream said "Xbox Live" it activated my Kinect and killed the stream. Good thinking guys.

— Jason Chen (@diskopo) May 21, 2013
"The more I watch this the more I want a PS4 instead," redditor Millenion wrote, summing up the general reaction to the announcement.
He wasn't alone, apparently. Sony's stock price rose sharply during Microsoft's big reveal.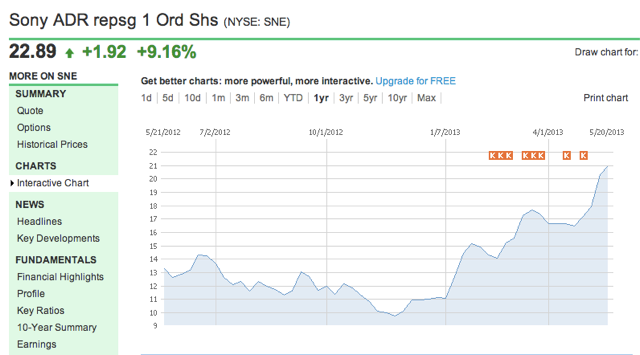 More information about the Xbox One, including a list of available games, is scheduled to be revealed at the E3 event in June.
Screengrab via Xbox.com