Master of None's acclaimed first season ended with Aziz Ansari's Dev on a plane to Italy so he could learn to make and eat delicious pasta, which means the show can go anywhere in its sophomore season. The show's anything-goes format means the only real cliffhanger is whether or not Dev and Noël Wells' Rachel will rekindle their charming relationship. Look for the show to continue taking narrative risks with episodes revolving around a single theme (a la season 1 standouts "Parents," "Old People," and "Indians on TV") and, surely, more scene-stealing by Ansari's father (Shoukath Ansari).
Master of None season 2 trailer
https://www.youtube.com/watch?v=tGE-Mw-Yjsk
The Master of None season 2 trailer doesn't give away too many plot details, but it does provide a breathtaking tour of Italy—some of which appears in rich black-and-white footage—and teases out some possible love and heartbreak. The summary says, "After traveling abroad, Dev (Aziz Ansari) returns to New York to take on challenges in his personal and family life, a new career opportunity, and a complex, developing relationship with someone very meaningful to him." There's also a John Legend cameo.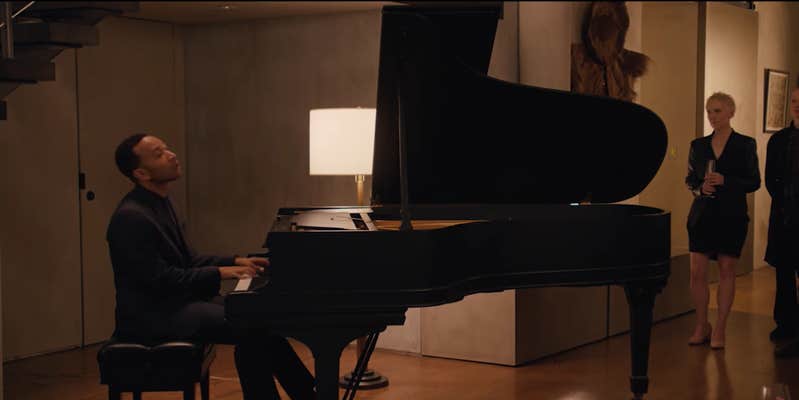 Master of None season 2 cast
Angela Bassett joins the show as Denise's (Lena Waithe) mother for an unspecified number of episodes, but this implies more screen time for Waithe, which is great to know. News on other guest stars and returning cast members has been minimal, but we'd be shocked if we didn't at least see more of the lovable Arnold (Eric Wareheim). The April 5 trailer also teased out an appearance from Bobby Cannavale.
READ MORE:
Master of None season 2 release date
Aziz Ansari on March 15 tweeted that the Master of None season 2 will officially return May 12, and apparently, it will involve mopeds.
Master of None Season 2 premieres May 12th on Netflix. pic.twitter.com/nqqogKPnrm

— Aziz Ansari (@azizansari) March 15, 2017
Ansari has spoken numerous times about how the writers needed time to have more life experiences before they could produce another season, which is why season two has taken nearly 18 months to arrive.
"The show was so personalized, we dumped our heads into this, we just needed to be people and live our actual life," Ansari told Hollywood Reporter. "We covered so much stuff in season one and wanted to make sure the ideas we had in season two were equally interesting and the episodes were just as ambitious. So we took a long break, and that's why season two hasn't come out yet."