Former hedge fund manager Martin Shkreli is widely despised on social media. In the real world, people don't much like him either.
Over 200 jurors were dismissed from Shkreli's securities fraud trial this year in New York City, and one of them even cited that one time he "disrespected" the Wu-Tang Clan.
Shkreli was convicted of fraud this month.
On Wednesday Harper's released transcript of the jury selection process, showing how difficult of a time the court had finding someone who doesn't hate Shkreli. He's mostly loathed for infamously raising the price of a potentially lifesaving HIV drug by 5,000 percent back in 2015.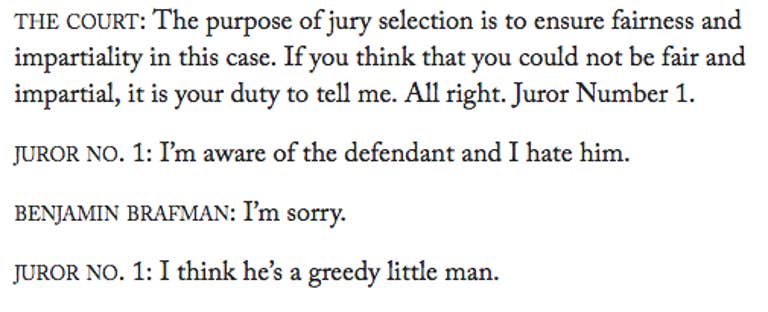 Juror No. 144 also just thinks Shkreli "kind of looks like a dick."

Shkreli is facing 45 years in prison. In January he was pelted in the face with dog poop by an angry protester.
H/T Spin