Each week we browse LiveJournal's Popular Entries feature to unearth fascinating, obsessive, and sometimes bizarre communities for your perusal. There's bound to be one just for you.
It's not often that a LiveJournal blog prompts comments so headscratchingly strange that it gets its own tribute Tumblr. Such is the case, however, with fbr_trash, a profanity-laced trolling community so meta that it's difficult to tell when members are being serious—if ever.
The "fbr" in fbr_trash is short for Fueled By Ramen, the indie record label that's home to bands like Paramore and Panic at the Disco. But while community members may act like they're the label's biggest detractors, don't be fooled. According to Urban Dictionary, Kevin Kane of label band Powerspace is a member (or maybe even a moderator) of the community.
If fbr_trash ever does what its title implies, it's not doing a very good job. The group's Flickr page showcases plenty of love from Fueled By Ramen band members holding up handwritten sheets with well wishes and tongue-in-cheek insults for the community.
So if it's not about trashing the bands, what is fbr_trash really about? In actuality, anything goes, and the comments are candid and funny. Each topic has more than 1,000 comments.
Perhaps the community thinks that if you can get past their inside-joke exterior, you're cool enough to chat with them about whatever you like.
Here are some of the funniest recent comment threads, all from fuck yeah fbr_trash. See if you can figure out what everyone's talking about. (Click for larger images.)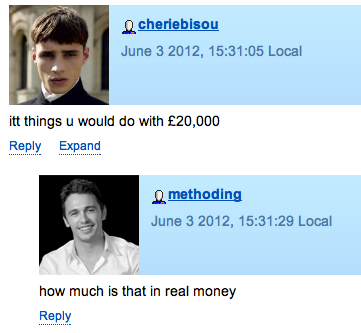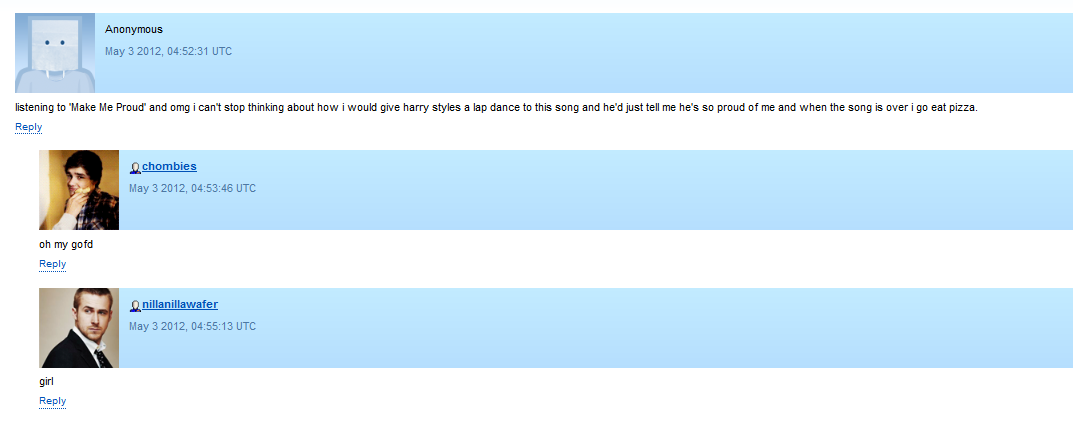 Photo via fbr_trash