It's been nearly two weeks since Justin Timberlake and co-star Alisha Wainwright were photographed together.
The photos, which show the two Palmer actors holding hands, emerged on Nov. 23. The pictures and a brief video immediately sparked rumors of an affair, which both Timberlake and Wainwright deny. Now, nearly half a month after the photos and rumors first arose, Timberlake is publicly addressing the situation.
The 38-year-old actor and musician took to Instagram late Wednesday. While he continues to deny that the photos were more than a momentary "lapse," he still took the time to apologize to his wife, Jessica Biel, and his family. "I stay away from gossip as much as I can, but for my family I feel it is important to address recent rumors that are hurting the people I love," Timberlake wrote on Instagram. The post already has more than a million likes.
"A few weeks ago I displayed a strong lapse in judgement  – but let me be clear – nothing happened between myself and my costar," Timberlake wrote in the uncaptioned Instagram statement. "I drank way too much that night and I regret my behavior. I should have known better. This is not the example I want to set for my son. I apologize to my amazing wife and family for putting them through such an embarrassing situation, and I am focused on being the best husband and father I can be. This was not that. I am incredibly proud to be working on Palmer. Looking forward to continuing to make this movie and excited for people to see it."
Timberlake's Instagram aims to clear the air and dispell any lingering misgivings over the situation. Unfortunately, many of the people in the comments don't appear to take Timberlake at his word.
"Actions speak louder than words," one commenter challenged.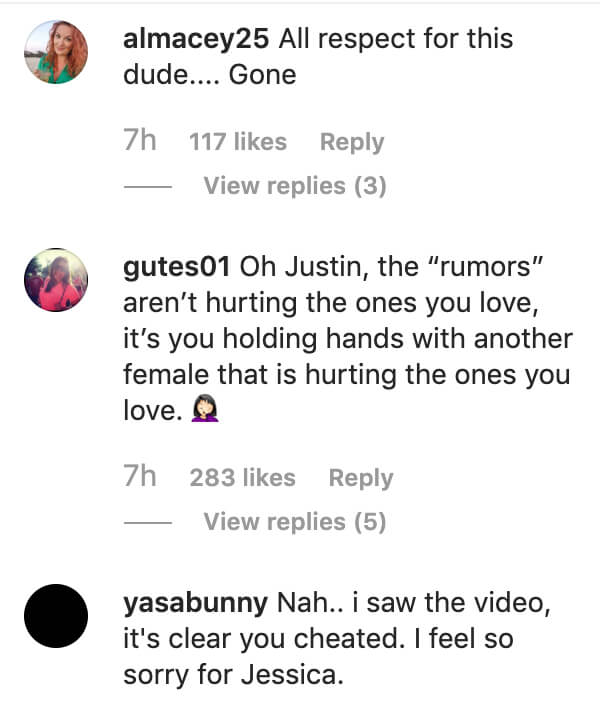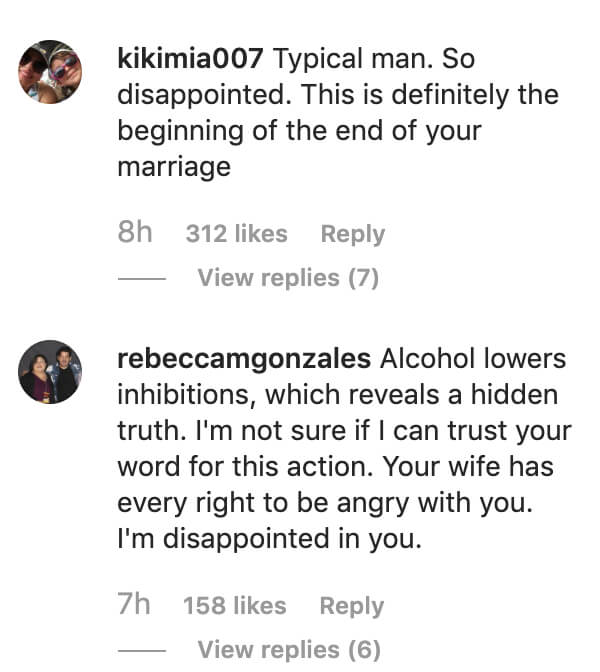 A representative for Wainwright denied any rumors of an affair when the photos first emerged. "There is no validity to this speculation," the representative told People. "They are currently working on a project together. Members of the cast and crew were all together. It's a balcony with a group of people and it was definitely nothing happening."
READ MORE:
H/T Bustle