Jaime Munguia has plenty of convincing to do. After two impressive performances that landed him a junior middleweight world title and his first defense of that belt, Munguia has showcased plenty of weaknesses. He's mediocre (or worse) at defense, and if he doesn't land a knockout, a more technically skilled boxer will almost certainly endanger his undefeated record.
It's unclear if Spike O'Sullivan, Munguia's opponent on Saturday night in a fight that will be streamed on DAZN, can trouble Munguia inside the ring. But Munguia is making changes ahead of his 160-pound middleweight debut: He said he's stronger. He said his new trainer helped make him a better fighter. He said his mindset is better.
Now, we'll see if Munguia can dominate O'Sullivan the way he did his opponents in mid-2018.
Here's everything you need to know to stream Jaime Munguia vs. Spike O'Sullivan.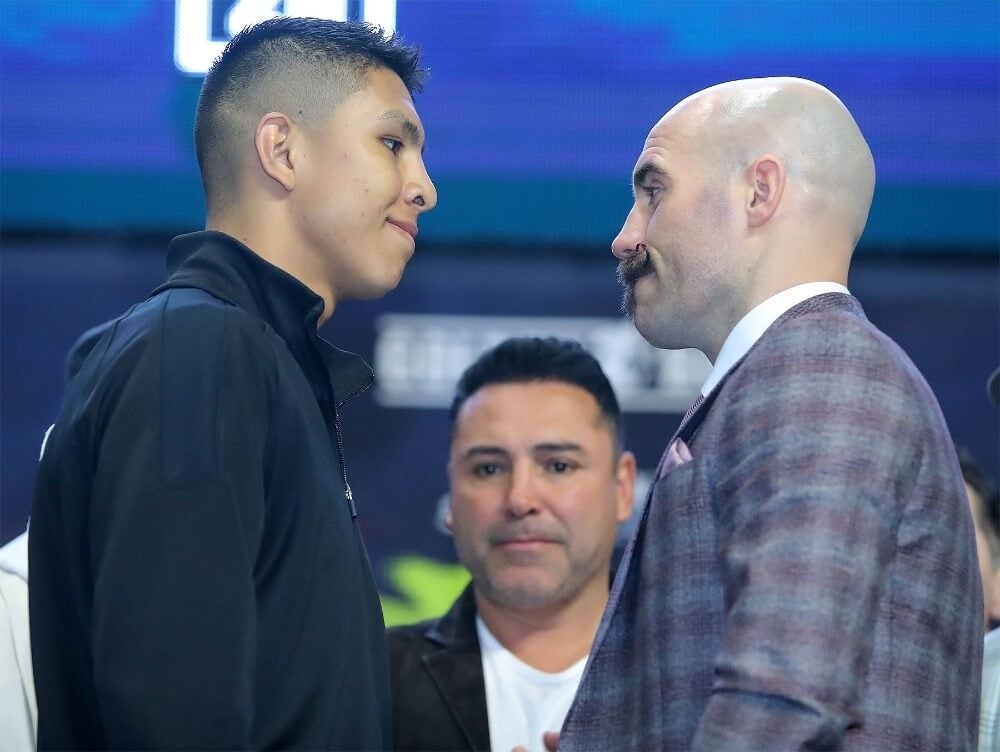 How to stream Jaime Munguia vs. Spike O'Sullivan without cable
When: Saturday, Jan. 11 at 7pm ET
Where: Alamodome in San Antonio
Streaming: DAZN
The only legal way to watch Munguia vs. O'Sullivan in the U.S. is on DAZN. Since September 2018, the streaming service has shown some of the most important boxing matches in the sport. DAZN showcased Canelo Alvarez knocking out Sergey Kovalev, and it featured Andy Ruiz upsetting Anthony Joshua for the heavyweight championship in June 2019 and Joshua getting his revenge in December. Gennadiy Golovkin has fought twice on the service since June, and the exciting World Boxing Super Series tournament has been a mainstay. And don't forget about KSI's upset victory against Logan Paul in a YouTube boxing extravaganza in November and Jake Paul's upcoming bout vs. AnEsonGib later this month.
DAZN costs $19.99 per month or $99.99 for the entire year, but for fight fans, it's been a tremendous value. It streams more than 100 fight cards per year—including a large number of MMA cards with Bellator—and you can watch some of the best boxers in the world (like Alvarez, Joshua, and Golovkin) and some of the potential rising stars (like Vergil Ortiz Jr.). DAZN says it's doing its best to try to kill the longtime boxing PPV model, but another perk of a subscription is getting to watch fighters like Munguia and O'Sullivan on a regular basis—that should get your blood pounding as the fists begin flying.
DAZN works with Roku, Apple TV, Amazon Fire Stick and Fire TV, Xbox One, PlayStation 4, and both iOS and Android phones. All you need to do is download the DAZN app and log in with your subscription credentials. You can also stream via computer browsers Chrome, Firefox, Safari, Edge, Internet Explorer, and Opera. (Read our full DAZN review here.)
Jaime Munguia vs. Spike O'Sullivan: Why it matters
Munguia (34-0, 27 KOs) is a potential superstar. He's got plenty of punching power, he's aggressive inside the ring, and his defensive vulnerabilities force him into exciting fights (whether he wants it to be exciting or not). He won a 154-pound junior middleweight title by destroying Sadam Ali in 2018.
He's had some solid performances since then as well. But he's still not a technically sound fighter, and if he runs into somebody who's good as a boxer and a puncher, Munguia could have problems. O'Sullivan (30-3, 21 KOs) might or might not be that man. But the odds say he's not. As of this writing, Munguia is a -2000 favorite, meaning you'd have to bet $2,000 to win a measly $100.
But Munguia—who's been working with Hall of Fame boxer Erik Morales as his trainer for the past several months—isn't taking his opponent for granted.
"O'Sullivan comes with a strong desire to win and a strong mentality, which will make for a tougher fight," Munguia said after a recent media workout. "He's a high-level fighter with a lot of experience. … He's very strong and has a strong right hand, so we have to be careful. He's a fighter that goes forward and throws punches very fast. He'll suddenly explode with fast combinations, so we have to make sure we're aware of that with my guard up."
But O'Sullivan doesn't have a victory against a top-notch fighter on his resume. He's fought three opponents that could be considered world-class. He's lost all three times, including a first-round knockout to David Lemieux in 2018.
O'Sullivan is trying to leave those woes behind and score the biggest victory of his career.
"I'm under no illusion that Jaime is a great fighter, but he should be under no illusion that I've prepared really hard for this fight," O'Sullivan said. "I made a lot of sacrifices. … It's nothing personal. I really like Jaime. He is a very good guy, very pleasant guy. I wish him good health and good luck in his life, but on Saturday night, I'm coming for war."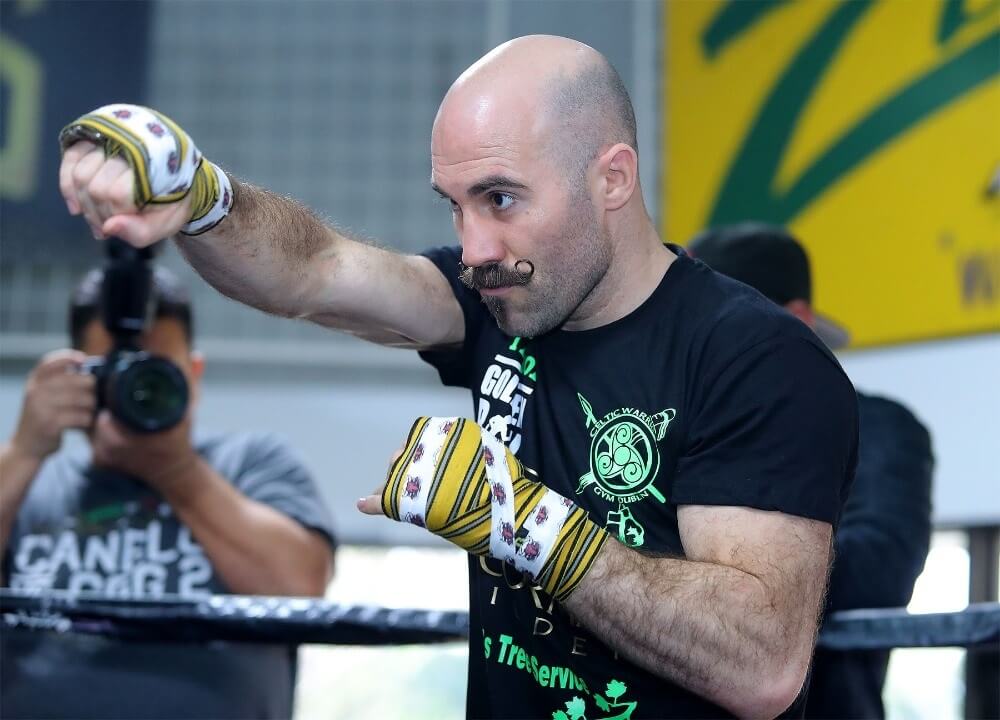 Jaime Munguia vs. Spike O'Sullivan live stream schedule
Jaime Munguia vs. Gary "Spike" O'Sullivan
Franchon Crews-Dezurn vs. Alejandra Jimenez
Hector Tanajara Jr. vs. Juan Carlos Burgos
Joshua Franco vs. Jose Burgos
Travell Mazion vs. Fernando Castaneda
Mihai Nistor vs. TBA
Tristan Kalkreuth vs. Blake Lacaze
George Rincon vs. Diego Perez
Hector Valdez vs. Luis Rios
James Wilkins vs. James Early
Angel Fierro vs. Alex Martin
For a year-round sports fix, sign up here and check the "sports" box to receive our weekly boxing newsletter. You'll hear about all the biggest fights and best knockouts from the Daily Dot's streaming sports guru Josh Katzowitz.
The Daily Dot may receive a payment in connection with purchases of products or services featured in this article. Click here to learn more.