After all the commotion that surrounded last week's fight between Jorge Masvidal and Nate Diaz at Madison Square Garden, an MMA fight without novelty belts or presidential appearances or movie-star cameos almost feels like a throwback to a simpler time. The motives and meaning behind Saturday's main event in Moscow are almost naïve compared to the promotional-political-cultural-economical whirlwind of UFC 244: Zabit Magomedsharipov and Calvin Kattar—who will face off at UFC Fight Night 163 on Saturday in an event you can stream on ESPN+—are just two UFC featherweights fighting to move up in the rankings and one day earn a title shot.
No fuss or fanfare needed.
Adding to this feeling of innocence is the fact that Magomedsharipov (17-1) and Kattar (20-3) are members of MMA's younger generation. Never mind that they're not actually that much younger than Diaz and Masvidal. Their names are fresher in fans' minds, with fewer connections to MMA's past. Magomedsharipov, in particular, is part of a trend of daring and brazen souls—along with Yair Rodriguez, Sean O'Malley, Johnny Walker, and others—who see spinning backfists, leaping kicks, and experimental submissions as part of a fighter's basic vocabulary.
Where Magomedsharipov does them one better is his ability to blend that kind of fearless creativity with the discipline and suffocating stubbornness of a lifelong wrestler. It's a terrible combination to deal with.
Born in the Soviet republic of Dagestan—a country plagued by religious extremism, poverty, and terrorism—Magomedsharipov was sent as a child to a boarding school hidden in the mountains that focused on martial arts. For more than 10 monastic years, he trained three times a day, every day, rarely seeing his family or friends. Which raises a very important question for Kattar, a decorated high school wrestler from northeastern Massachusetts who's earned a 4-1 record in the UFC relying on his talents as a boxer but whose story can't compete with Magomedsharipov's for either romance or tragedy: How do you defeat a man who's literally been raised to fight?
If they had fought when they were originally scheduled to on Oct. 19 in Boston, the hometown advantage may have given Kattar enough of an edge. But with the fight now moved to Moscow, that advantage has flipped in Magomedsharipov's favor. That change in venue also increases the possibility that this week's UFC fight will become a political circus like last week.
Russian President Vladimir Putin is a huge MMA fan who doesn't miss an opportunity to use fighters and his proximity to them as a way to burnish his strongman image and to promote a vision of Russia as the ancestral home of true masculinity. Maybe he'll look at Donald Trump's cold reception at the Garden last week as an opportunity to show how loved and feared he is in comparison, seizing yet another advantage over his American counterpart. If that happens, Magomedsharipov and Kattar could find themselves in the middle of the madness, just like Nate Diaz and Jorge Masvidal: innocents no longer.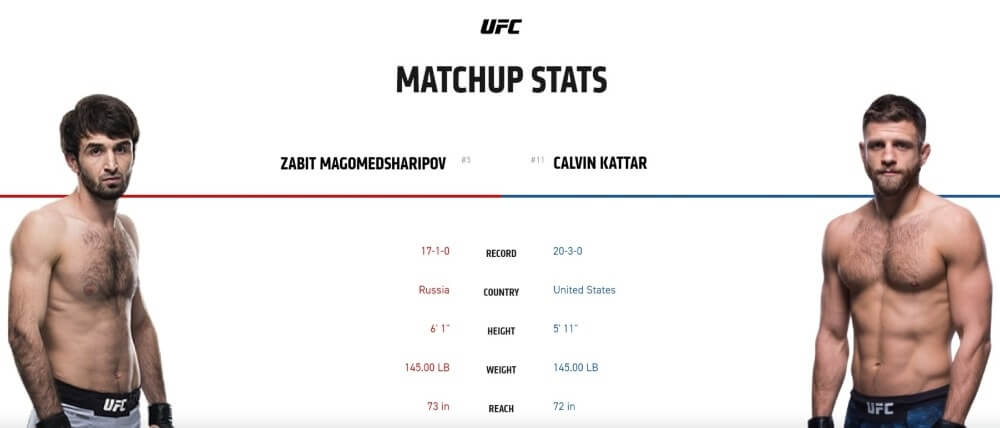 Zabit Magomedsharipov vs. Calvin Kattar
When: Saturday, Nov. 9, at 2pm ET
Where: CSKA Arena in Moscow
Streaming: ESPN+
How to watch Magomedsharipov vs. Kattar without cable
UFC Fight Night 163 in Moscow is being broadcast on ESPN+—the streaming service which, as of March 2019, signed a seven-year deal with the MMA organization to be the only home of UFC PPV telecasts and nearly two dozen UFC Fight Nights each year.
Cost:

$4.99 per month or $49.99 for 12 months

Devices:

Chromecast,

Amazon Fire Stick

and

Fire TV

, Apple TV, Android TV, Roku players and TV, Oculus Go, Xbox One, PlayStation 4, Samsung smart TVs, and iOS and Android devices
ESPN+ is a fabulous way to stream all kinds of combat sports content. ESPN+ has halted its free trial, but the service only costs $4.99 per month or $49.99 for the entire year. Given how much content you receive, that's a great deal (you're also allowed to cancel at any time).
Subscribers can watch the entire 30 for 30 catalog on demand, for example, as well as Top Rank boxing, daily MLB games, every out-of-market MLS game, international soccer, Grand Slam tennis, and thousands of college sporting events. ESPN+ works as an extension of the main ESPN app. The ESPN+ exclusive content is designated by the "E+" logo in the corner of the preview tile.
The ESPN+ app is available on Amazon Fire Stick and Fire TV, Google Chromecast, PlayStation 4, Xbox One, Roku, Apple TV, Android TV, and iOS and Android devices.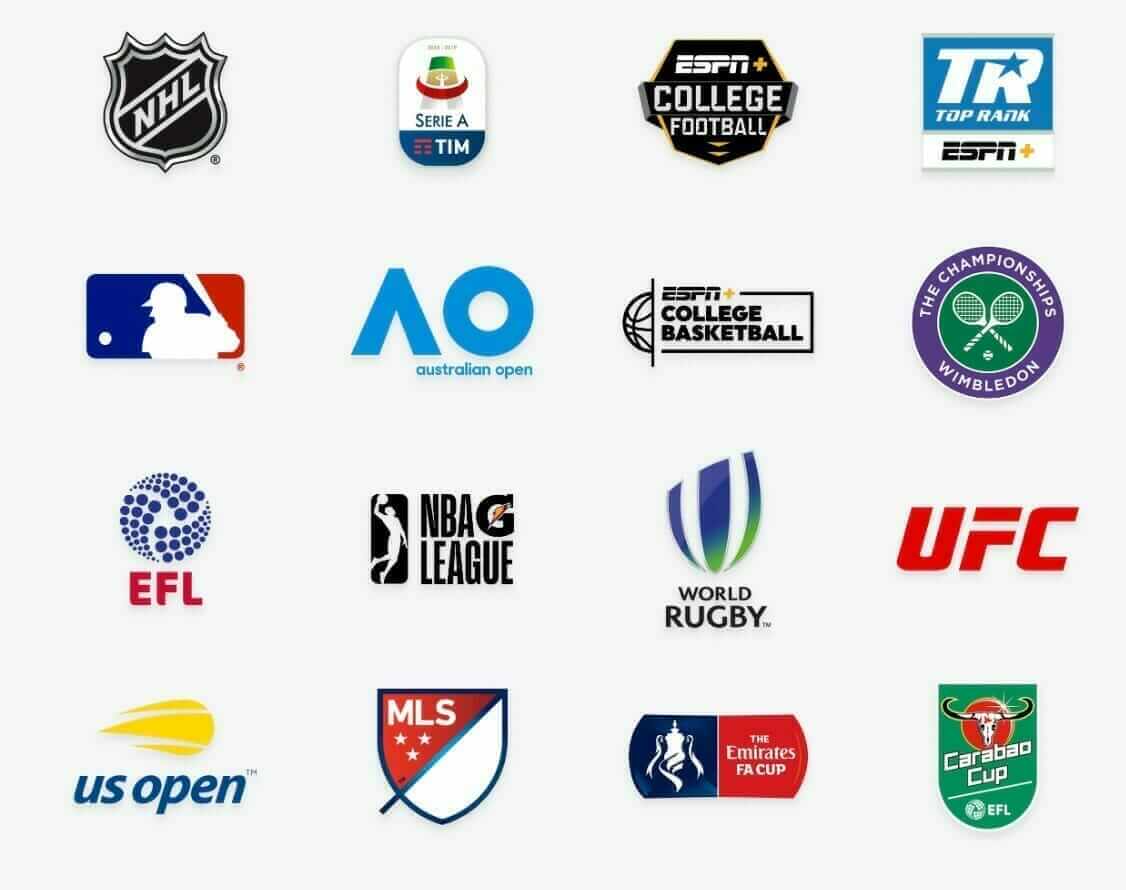 Magomedsharipov vs. Kattar live stream schedule
All times ET
Main Event | 2pm on ESPN+
Zabit Magomedsharipov vs. Calvin Kattar
Alexander Volkov vs. Greg Hardy
Zelim Imadaev vs. Danny Roberts
Khadis Ibragimov vs. Ed Herman
Ramazan Emeev vs. Rocco Martin
Shamil Gamzatov vs. Klidson Abreu
Preliminary Card | 11am on ESPN+
Magomed Ankalaev vs. Dalcha Lungiambula
Rustam Khabilov vs. Sergey Khandozhko
Roman Kopylov vs. Karl Roberson
Abubakar Nurmagomedov vs. David Zawada
Alexander Yakovlev vs. Roosevelt Roberts
Jessica-Rose Clark vs. Pannie Kianzad
Grigorii Popov vs. Davey Grant
For a year-round sports fix, sign up here and check the "sports" box to receive our weekly boxing newsletter. You'll hear about all the biggest fights and best knockouts from the Daily Dot's streaming sports guru Josh Katzowitz.
The Daily Dot may receive a payment in connection with purchases of products or services featured in this article. Click here to learn more.