On her sweetest day, Cris Cyborg is a nightmare to fight—an overwhelming blitz of aggression, intimidation, and power—so one can only wonder what terror she can summon on a bad day. This can't be a comforting thought for Julia Budd (13-2), who will welcome Cyborg (21-2-1) to her new home in Bellator on Saturday night after a series of bad days. Yes, Cyborg's arrival in the promotion, which you can live stream on DAZN, represents the beginning of a new chapter in her long and celebrated career. But it's also the fallout from an ugly story that saw Cyborg misused and mistreated by her former employers at the UFC with a sustained disrespect that would be enough to enrage anyone, much less the most terrifying female fighter ever.
Cyborg's relationship with the UFC was always a source of confusion.
Usually a savvy promoter happy to throw out personal feelings and philosophical convictions for any chance to make money, UFC President Dana White seemed to have a blind spot when it came to Cyborg. Back when Ronda Rousey ruled over women's MMA, White joined her in mocking Cyborg's physical appearance and one-time punishment for the use of performance-enhancing drugs rather than do whatever he could to get Cyborg into the UFC and put on the most-anticipated (and most-profitable) women's MMA fight ever. Even after Cyborg joined the promotion in 2016 (by which time Rousey's air of invincibility had flown away and her time in the UFC was all but over), White remained willfully indifferent to the marketing opportunities presented by a woman in the midst of a 20-fight win streak.
Instead of capitalizing on Cyborg's reputation as an unstoppable marauder, which would have been an easy sell, he bullied her and, after she lost her featherweight title to Amanda Nunes in December 2018, he claimed she'd turned down a rematch, sullying Cyborg's reputation and her marketability. Even after Cyborg signed with Bellator, White couldn't resist getting in one final dig, telling a reporter she was leaving the UFC to spend the "twilight of her career" looking for "easier fights."
So, when Budd walks into the cage to defend her Bellator featherweight championship, she'll be facing not only the most intimidating woman in MMA, but an unfairly maligned fighter eager, even desperate, to prove her longtime tormentor wrong. At age 34, Cyborg may not be the same wrecking ball she was during her golden years, but pent-up rage and the indignation born of abuse can be a great substitute for youth.
Here's everything you need to know to live stream Cyborg vs. Budd.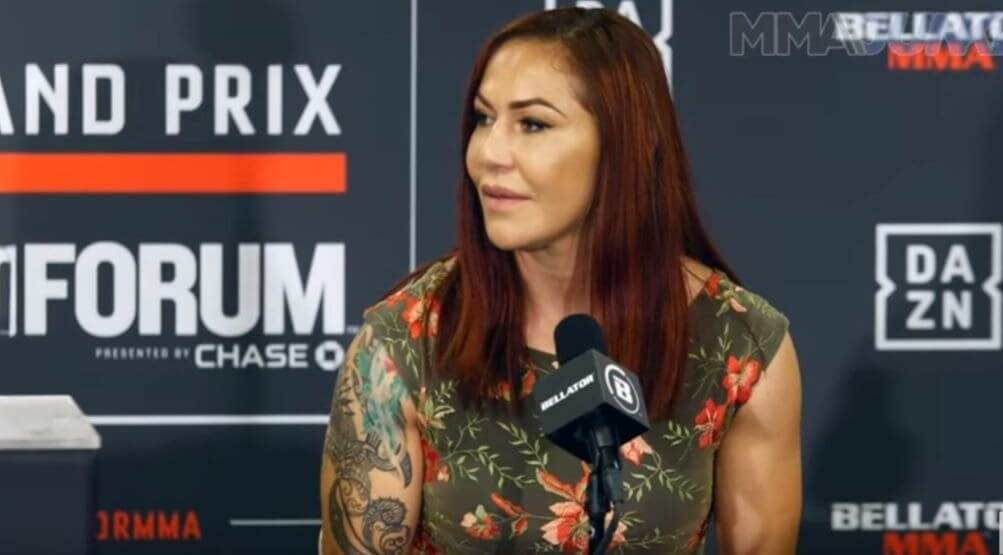 Bellator 238: Cris Cyborg vs. Julia Budd
When: Saturday, Jan. 25 at 10pm EST
Where: The Forum in Inglewood, California
Streaming: DAZN
If you still have cable TV, you can watch many of the Bellator events on the Paramount Network. For this card, that is not the case. So, whether you've cut the cable cord for good or not, you can stream it on DAZN. A subscription to DAZN costs $19.99 per month or $99.99 for a year, and it's been a great resource for combat sports fans.
DAZN was introduced to the U.S. audience in September 2018, and since then, it's showcased Bellator's biggest events along with featuring some of the most popular boxers (Canelo Alvarez, Gennady Golovkin, and Anthony Joshua) and that sport's rising stars (Devin Haney and Vergil Ortiz Jr.). With the two combat sports combined, DAZN shows more than 100 fight cards per year.
DAZN works with Roku, Apple TV, Amazon Fire Stick and Fire TV, Xbox One, PlayStation 4, and both iOS and Android phones. All you have to do is download the DAZN app and log in with your subscription credentials. You can also stream via computer browsers Chrome, Firefox, Safari, Edge, Internet Explorer, and Opera. (You can read our full DAZN review here.)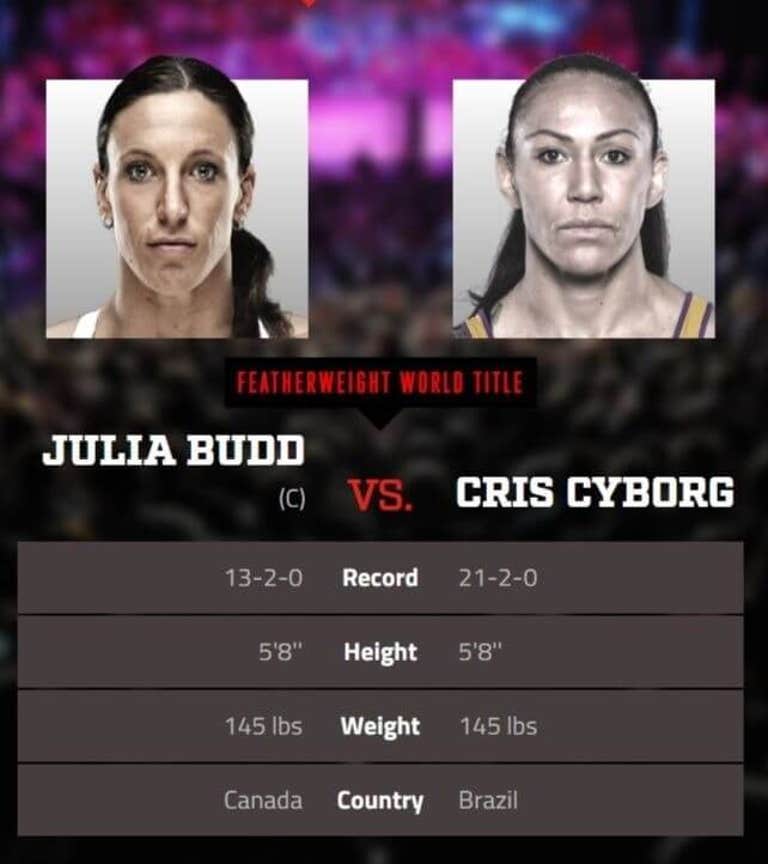 Bellator 238 live stream schedule
All times ET.
Main card | 10pm on DAZN
Julia Budd vs. Cris Cyborg
Darrion Caldwell vs. Adam Borics
Henry Corrales vs. Juan Archuleta
Sergio Pettis vs. Alfred Khashakyan
Raymond Daniels vs. Jason King
Ava Knight vs. Emilee King
Preliminary card | 7:30pm on DAZN
Miguel Jacob vs. David Pacheco
Anthony Taylor vs. Chris Avila
Curtis Millender vs. Moses Murrietta
Jay Jay Wilson vs. Mario Navarro
AJ Agazarm vs. Adel Altamimi
Aaron Pico vs. Daniel Carey
Brandon Bender vs. Joshua Jones
Ricardo Seixas vs. Dominic Clark
Tony Bartovich vs. Jarrett Conner
For a year-round sports fix, sign up here and check the "sports" box to receive our weekly boxing newsletter. You'll hear about all the biggest fights and best knockouts from the Daily Dot's streaming sports guru Josh Katzowitz.
The Daily Dot may receive a payment in connection with purchases of products or services featured in this article. Click here to learn more.