Whether or not you're a TikTok fan, you've likely heard of the video-sharing app. Every major social media site, from Twitter to Instagram and Facebook, heavily features trending TikToks. The app itself surpassed 1 billion downloads earlier this year, and it has only gotten more popular since.
It's not slowing down anytime soon, so people who are just starting out might want to settle in and learn a few things—like how to go live on TikTok, for example. While the social media app has become the premier location for recorded short-form videos, users also have the option to stream live.
How to go live on TikTok
There is plenty to learn about TikTok before uploading your first video. The Daily Dot has published plenty of stories on what TikTok is, how to add text to a TikTok and even how to make money on TikTok.
One overarching question many users have, however, is how to go live on TikTok. While plenty of other apps—including Twitch, Instagram, and Facebook—offer live streaming options, TikTok's passionate user base seems to prefer to stick to what it knows. The app does offer live streaming as an option, but it can be hard to figure out the kinks.
How to get the live button on TikTok
To begin, you'll need to create a TikTok account. The process, thankfully, is quite easy.
Start by finding the latest version of TikTok in the iOS or Google Play app store. Then, the app will list instructions to finalize the download. Find the profile button in the bottom-right corner and click on it. You can then click "sign up with phone or email" or the Twitter, Facebook, or Google logo to connect through your existing account.

If you connect through your phone number or email, you will then need to enter some personal information. Once you've entered your birthdate, finished with verification, and set up a password, your account will be ready.
When you log in, you will see a plus button at the bottom of the screen. After you click it, you should see a button that says "live" next to the "record" button.
TikTok live isn't available to everyone
According to some users, the live streaming feature isn't available to everyone on TikTok.
The feature was in its rollout phase earlier this year, so depending on when you last updated the app, that could be the culprit. In addition, users under 13 will not be able to go live, as it is against TikTok's rules.

TikTok also limits how many people can live stream at once, which varies across countries. If the "live" button is typically present on your account but disappears, it is possible you just need to wait a while.
In addition, TikTok has taken away some users' ability to go live after they uttered a banned word or phrase. Avoid some of TikTok's big no-nos, and you should have the feature again in no time.
Going live
Once you see the TikTok live button, you are ready to start your first live stream. All you need to do is tap the button, add an engaging title—one that avoids using any of TikTok's banned words—and begin.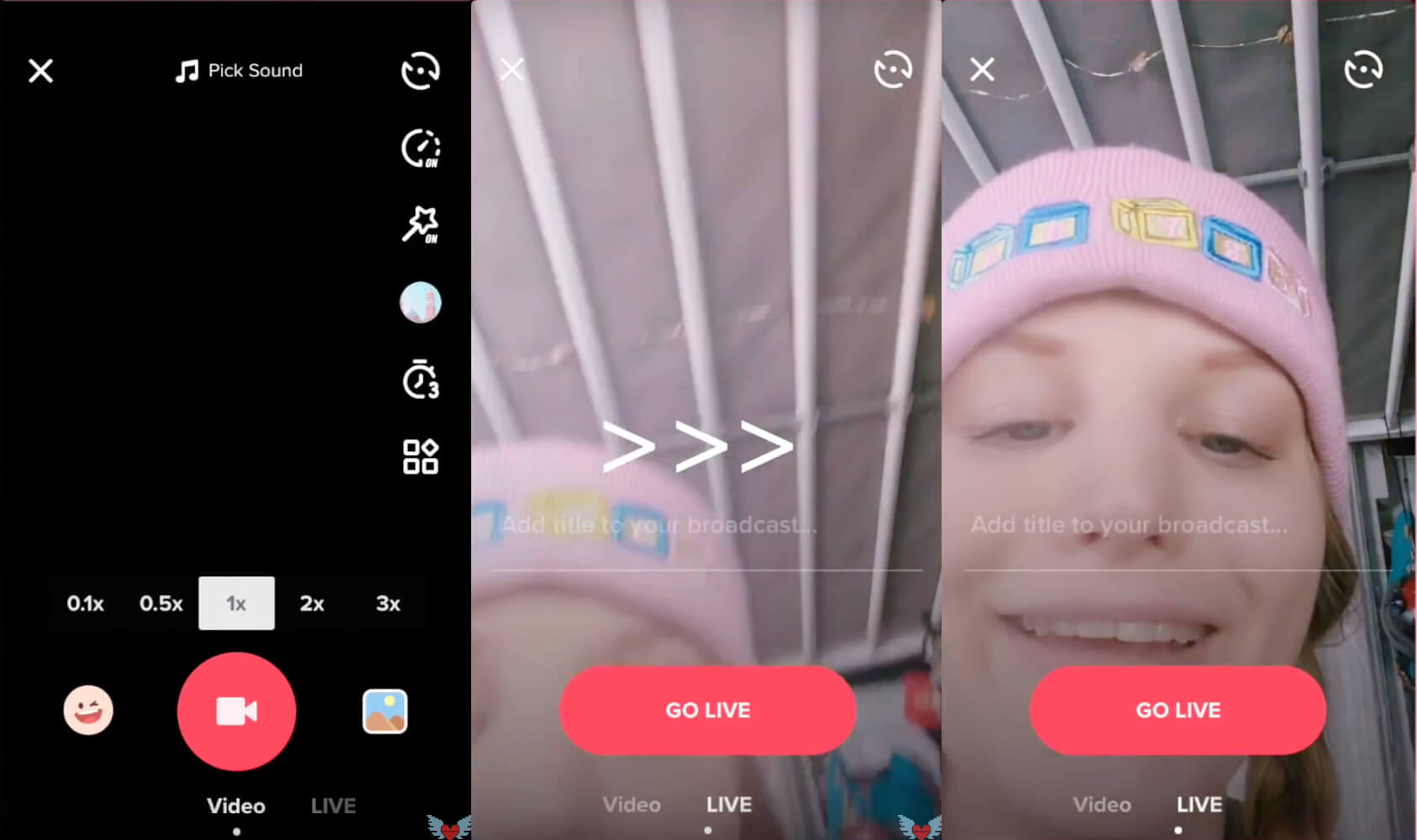 Utilizing trending hashtags is always a good way to pull in more viewers, as is engaging in popular challenges.
And just like that, you're well on your way to TikTok stardom.
READ MORE: