TikTok is a super-popular, short-form video app for iOS and Android that launched in 2017 and has since been downloaded over one billion times. But who is the company behind the success story? Who created TikTok? The answer is Chinese technology giant ByteDance. Here's everything there is to know about the company, including its other app creations.
Who created TikTok? Everything you need to know about ByteDance

Beijing-based ByteDance was founded in March 2012 by Yiming Zhang, who is still the current CEO. Zhang is a successful entrepreneur who founded several travel and property search engine products prior to ByteDance.
In the Chinese market, ByteDance competes with other tech giants like Baidu, Alibaba, and Tencent, but unlike this trio, ByteDance has seen considerable international success outside the Chinese market.
According to Reuters, the company has a valuation of over $75 billion. This makes it one of the world's most valuable startups. To put this figure in context, Facebook's initial public offering in 2012 saw the company hit a $104 billion valuation.
While it's still a private company, there were recent rumors that ByteDance has 2020 plans for an initial public offering in Hong Kong, something the company has denied.
The ByteDance portfolio
As well as platforms only available in the Chinese market, like the huge news aggregator called Toutiao and a messaging app called Flipchat, ByteDance owns and operates a substantial portfolio of international companies spanning 150 markets and 75 languages. Among those apps are:
BaBe, or full name Baca Berita, is a leading news and content app in the Indonesian market. With over 1,000 publisher partners, users can customize the news and entertainment they want to see.
A popular social media platform in India, Helo is available in 14 Indian languages including Hindi, Telugu, Tamil, Malayalam. The app is available for iOS and Android, and the company is headquartered in New Delhi.
Founded in 2016 and based in Singapore, Lark is described as "a new take on the office suite that is transforming workplace collaboration." It combines tools in a single platform, including chat, a calendar, content creation, and cloud storage.
With the goal of being "the leading destination for short-form mobile video," TikTok is an iOS and Android app (and a website) that lets users view, post, and share short video clips. It has global offices in North America, Europe, India, and the Far East.
Douyin is basically the Chinese version of TikTok. Although it's essentially the same platform, Douyin runs on different systems to meet with Chinese censorship restrictions.
Vigo Video is a platform for content creators aged 16-plus to make short-form video and create live broadcasts. Available on iOS and Android, users can make money by receiving in-app gifts from fans.
Houshan Video is the Chinese version of Vigo Video and is a very popular short-form video app in the region.
What does the future hold for ByteDance?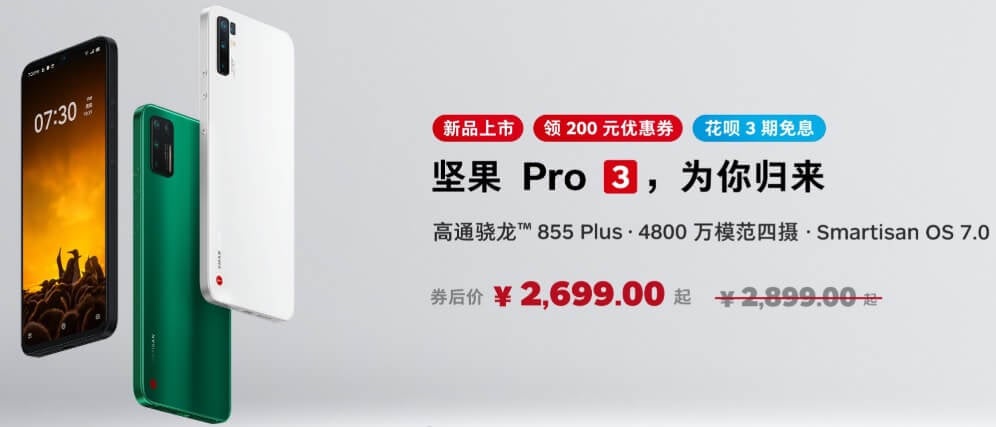 In China, ByteDance has just made its much-rumored debut into the smartphone market.
The Smartisan Nut Pro 3 is a well-specced handset available now priced at around $400. As you'd expect, the phone comes with Douyin, the Chinese version of TikTok, preloaded.
It's very unlikely that ByteDance will attempt to launch hardware in already highly developed smartphone markets like the U.S., although it may well do so in other international territories.
Meanwhile, industry sources have suggested that ByteDance is considering developing a music-streaming app. With both an ad-supported free version, and a premium tier for those prepared to pay, it's thought the tech giant will target as yet undeveloped emerging markets. Now you know everything about who created TikTok — or rather…what created TikTok.