HBO makes iconic television. It's given viewers so many offerings that helped redefine the medium, that it's hard for an HBO series to get noticed when it's merely good. But a trio of comedies returning in January prove that even HBO's red-headed step-children are worth second looks.
They're the "misfits" of HBO for how they explore the lives of those who are down on their luck or living on the fringes. No one is going to confuse any of these series for Game of Thrones, but Divorce, High Maintenance, and Crashing all have something interesting to say about the struggles of American life.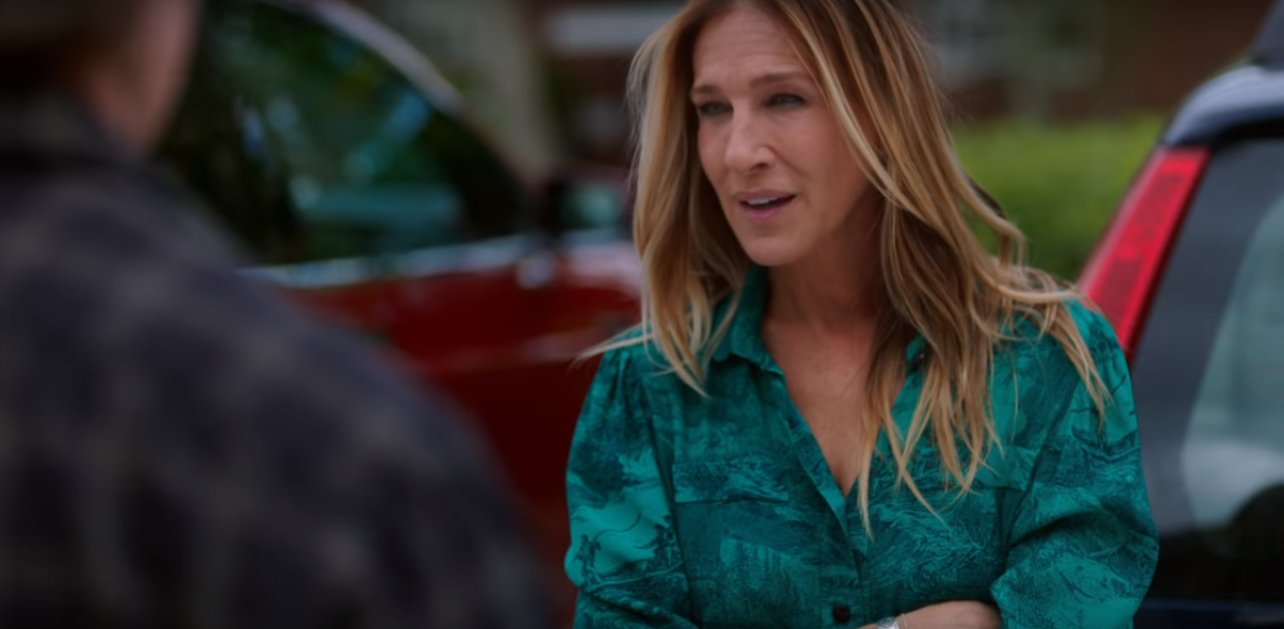 The most shrugged off of the three is Divorce, a Sarah Jessica Parker and Thomas Haden Church-led series about just that. Given the overwhelmingly tepid response this show received when it first premiered, I was less than enthusiastic about the arrival of season 2. I feared Divorce would be the ultimate in lackluster shows about rich white people problems, but it's extremely watchable and surprisingly funny. From Sharon Horgan, who co-created and stars in Amazon's brilliant Catastrophe, Divorce is cringe-worthy and painfully real, but also full of broadly comedic, slapstick energy.
Season 2 only falters when it tries to expand the scope of the premise. Storylines such as Frances' (Parker) struggles in the art world, or an illness on Robert's (Church) side of the family seem to exist just to take up space. What makes the second season compelling is Frances and Robert's attempts to figure out how to be alone, together. Dealing with the breakup itself, which constituted the majority of the show's first season, is only part of a divorce. Frances and Robert trying to navigate new romantic relationships, or maintain normalcy for their kids, become the heart of the show.
Parker and Church are delightful, and the show's supporting players (Talia Balsam, Molly Shannon, Tracy Letts, Jemaine Clement, Amy Sedaris, and many more) have always been its secret weapon. Yet as much as Parker, who's also an executive producer, clearly had to do with this series getting on the air one almost wonders if it wouldn't be more at home on a smaller network. Her work on Sex and the City helped seal HBO's prestige TV bonafides, yet there's something scrappy and playful at the center of Divorce which almost gets lost in her shadow.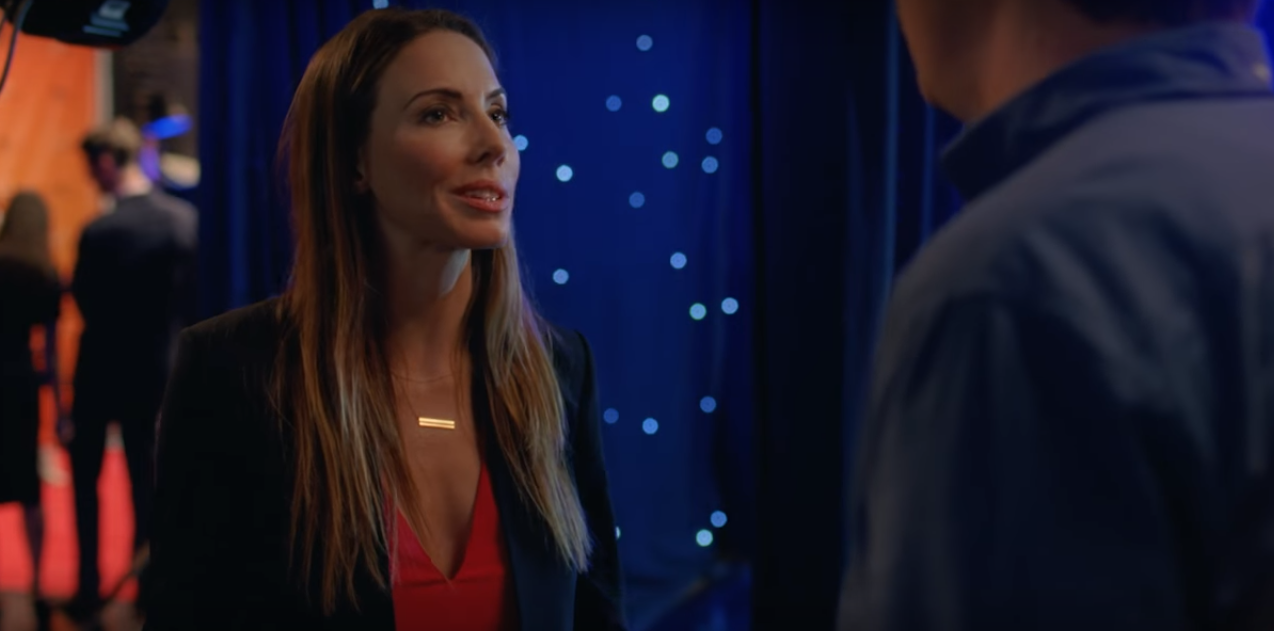 Crashing, Pete Holmes' saga about the highs and lows of coming up in the New York comedy scene, is another gem. Executive-produced by Judd Apatow, with numerous guest appearances from real standup heavyweights, Crashing manages to distinguish itself from the thousand other TV shows where comics play a version of themselves. Pete's persona helps in this regard too. Yes, he's just another goofy, straight white guy, but at least his Christian ideology provides the show with some unique material. This continues into season 2, where Pete starts to grapple with the faith he was brought up with for the first time in his life.
Unfortunately, the show can be tone-deaf. Amid a social reckoning in the comedy and entertainment landscapes post-Harvey Weinstein and the Me Too movement, questions Crashing brings up about where the line is in comedy would be better left to other series.
Quips from guests like Bill Burr and Artie Lange meant to be endearing instead come off as creepy. Pete himself is sometimes creepy this season. In the first episode, he tells a female comic that she's "regular hot," then insists, "you should take me home," then overstays his welcome at her apartment in the next episode, only to try and win back her favor relentlessly several episodes later. It's less cute than the show thinks it is. Another scene where Pete attempts to get a kiss from his ex-wife is similarly uncomfortable. Overall, the show's issue is Pete's issue. He's going through all these things that he thinks are profound, but in the grand scheme end up being trivial.
Trivial isn't always bad, though. As in season 1, where Crashing does shine is in its depiction of the highs and lows of starting as a standup comic; the sheer bitter, frustrating, soul-crushing defeats mixed with the joyous triumphs that come with attempting one of the most vulnerable art forms. The scene where Pete and a group of fellow comics pretend to be happy with the success of one of their friends after trashing him moments earlier is painfully accurate. Ditto for a scene where Pete watches the same friend crush at a big venue, only to admit through gritted teeth that he really is funny. Then there's the storyline about Artie's relapse into drugs—a plot point made all the more heartbreaking by Lange's real-life troubles with substance abuse.
If anything, Crashing is lacking the rawness and vulnerability that shine through in these rare but wonderful interludes. It's a quality which should ideally be at the forefront in a show about something as visceral as standup. Crashing wants to be a sitcom, but it's always better when it skews toward high-concept comedy.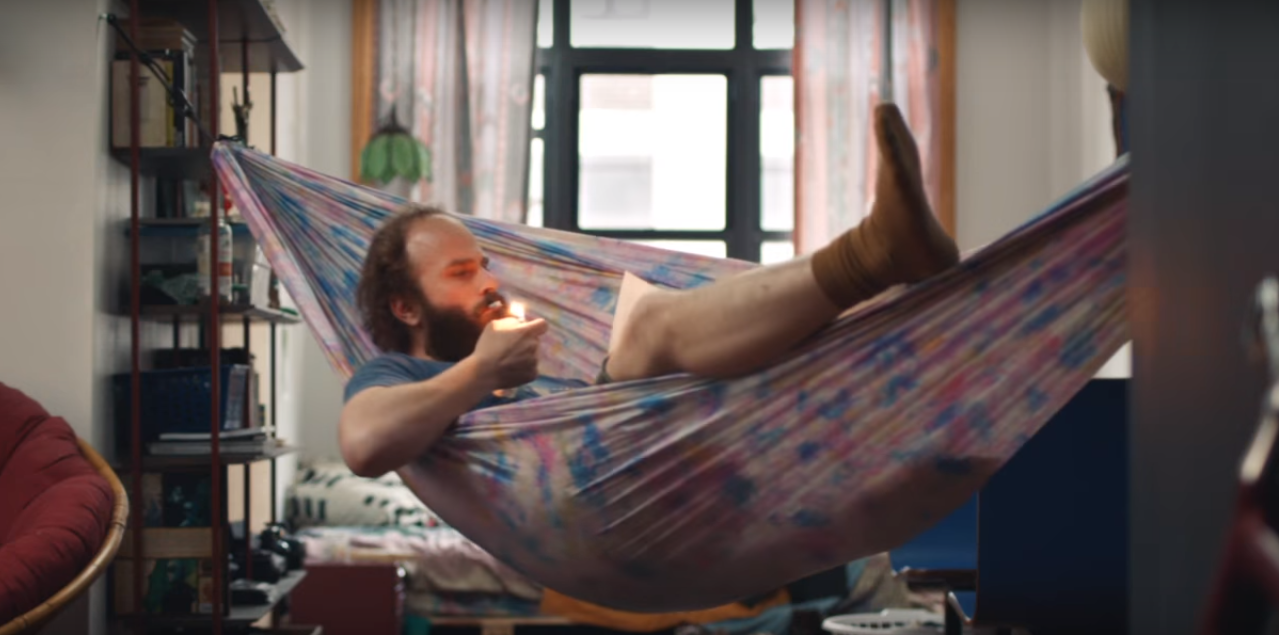 High Maintenance is the best of the trio. Originally a popular webseries, which later found its way to Vimeo before landing on HBO, the fact that this one airs Friday nights (Divorce and Crashing both release new episodes on Sunday, the night HBO made famous as a goldmine for premium cable) should be indication enough that it's a misfit.
In seasons past, the format of High Maintenance was simple. Different people in New York City get weed delivered to them by the Guy (co-creator Ben Sinclair), and we get a brief glimpse into their lives; sometimes happy, sad, and strange. Sometimes a familiar face pops up, sometimes we meet one character who's friends with another character, sometimes it's someone entirely new who we'll never see again. Often these people are played by notable actors. But the only three characters who remain constant are New York City, pot, and the Guy who sells it.
Last year's season finale changed things up by finally giving us a glimpse into who the Guy is outside of work. Things were changing behind the scene too. Sinclair and Katja Blichfeld, his wife and the show's co-creator, broke up. This year Sinclair and Blichfield brought in a writers' room for the first time, and the differences in approach are noticeable.
But High Maintenance continues to be as incisive, irreverent, and poignant as always. Second-season storylines include everything from a Brooklyn realtor (Orange Is the New Black's Danielle Brooks) going to great lengths to find a new home, to an ex-Hasidic man (Luzer Twersky) trying to adjust to his new life, to a feminist meeting that goes off the rails thanks to a surprise visitor. But we also get more of the Guy's personal life this season, his problems occasionally falling into the same thematic territory as his clients'. In a particularly ambitious season premiere, he wakes up after a surreal dream next to his girlfriend, Beth (Yael Stone, also of OITNB), to find that an unnamed tragedy has struck New York City, or possibly somewhere else in the country. The way in which the Guy and Beth discover this, opening their phones and processing with sudden horror, is unsettlingly familiar. The rest of the episode finds other characters through the city attempting to process this tragedy in their own way. The final scene of this episode somehow manages to be both frustratingly manipulative and an early frontrunner for "most moving TV scene of 2018."
In an age where we rarely find time for good shows amid the can't-miss binges, thank God for January. We urge you to make a little time for HBO's misfits. They need some love, and they all deserve better than to be unceremoniously dumped during the calendar year's entertainment graveyard.
Still not sure what to watch on Netflix? Here are our guides for the absolute best movies on Netflix, must-see Netflix original series and movies, and the comedy specials guaranteed to make you laugh.