When Internet ephemera enter Benjamin Grelle's subsconscious, they merge in an unholy alliance with corgis, light sabers, and TheFrogman. Grell's comedic alter ego.
The result of that transmogrification are Frogman originals: GIFs, meme-mashups, and Photoshop escapades that have become wildly popular on places like Tumblr and Reddit. Grelle's blog has amassed 70,000 followers. Just last month, he hit a new record for page views: 1 million.
Read our profile on Grelle here. Below, we've collected some of our favorite Frogman originals, accompanied by Grelle's own descriptions.
1. "AHHHGODDAMMIT!!"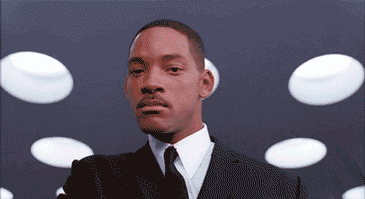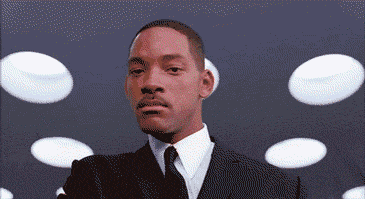 2."Suck it, losers."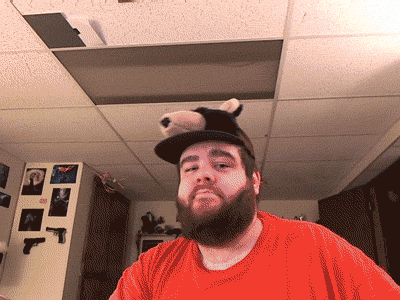 3."It's hard not to look at chickens."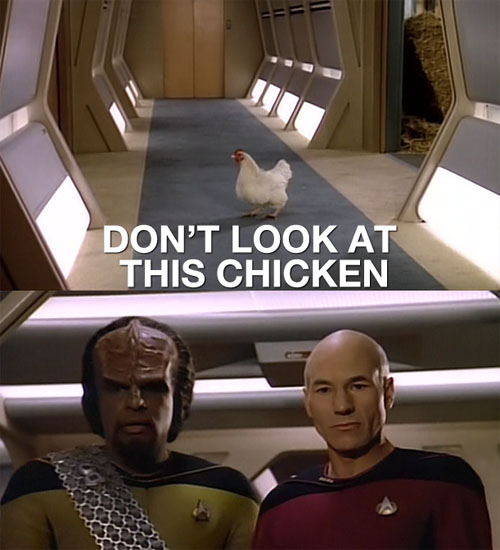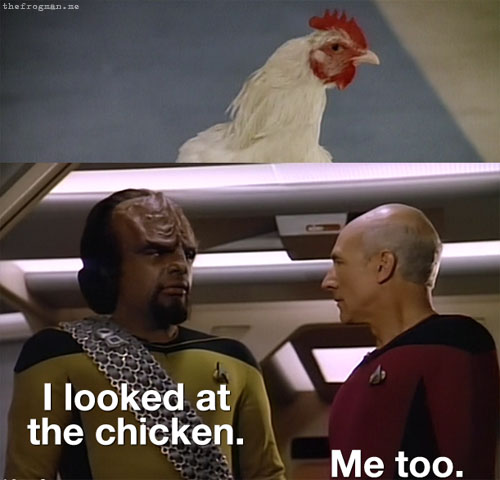 4. "Kim Jong-il (1941-2011) "As is tradition, I turn all celebrities and public figures into a Jedi spirit in the event of their death. "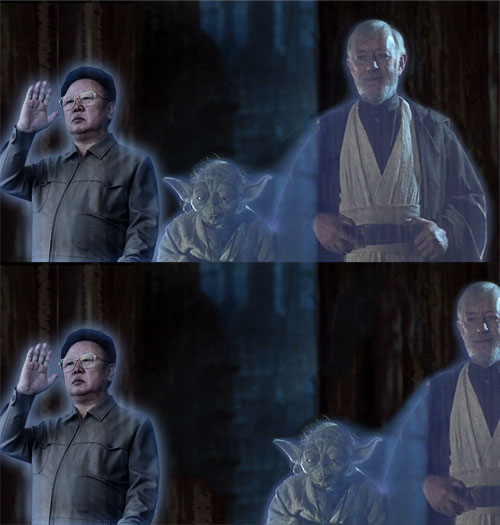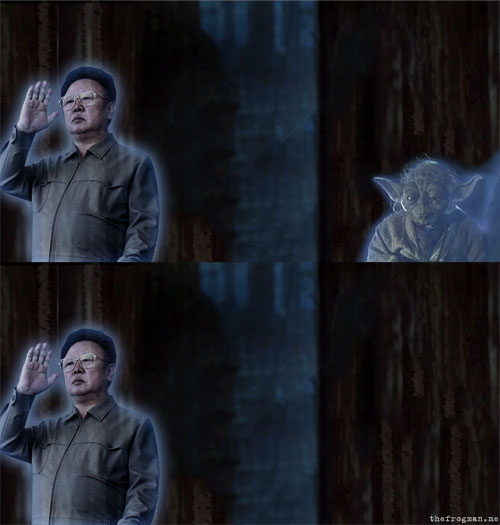 5. "Enter the Frogman"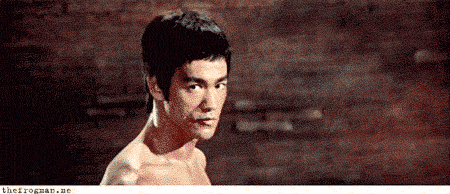 6.Lightning Cat! ("My favorite photoshop that I've done," Grelle tells us).