"We gotta take this thing back to its roots next year."
Fader magazine president and publisher Andy Cohn uttered the words to his team as soon as Drake stepped off the stage on March 19, 2016, the fourth and final night of that year's Fader Fort. The invite-only event that occupies Austin during South by Southwest delivered on its promise of a surprise headliner, giving guests a six-song set from the biggest name in hip-hop on the cusp of releasing his record-smashing, multi-platinum Views.
On one hand, it was a climactic grand gesture to cap a week of exhilarating, A-list performances; on the other, a conciliatory clap-back against fans who decried the Fort on social media when a rumored Kanye West failed to make an appearance in 2015.
"It's the whole 'give an inch, take a mile' thing," Cohn says. "We have 80 people from our office working on this for four months nonstop. It's really a labor of love, and it's frustrating when you have kids tweeting saying the Fort sucks this year because they don't have whoever. So for us, it kind of goes in one ear, out the other, but there is a certain level of entitlement that happens."
Ironically, West first kicked off Fadermania when he graced the Fort in 2009, hot off his globetrotting Glow in the Dark Tour with Common and Erykah Badu in tow. "It kind of changed some of the expectations for what the Fort was gonna be going forward," Cohn says. "That's a gift and a curse. You bring Kanye out one year and then people are like, 'What's gonna happen next year?' How do you top that?"
https://www.youtube.com/watch?v=BEA_pURbE2U
Since then, the space has welcomed superstars such as Ghostface Killah, Chance the Rapper, and Usher backed by the Afghan Whigs. But the now-mythical institution started in an Austin hotel room in 2002 as a partnership with Levi's. Artists could swing by to grab some fresh jeans and take refuge from the swarm of bands and corporate sponsors that invade the city every spring for SXSW. Spontaneous jam sessions evolved into full-fledged performances as the Fort graduated to bigger venues, finally landing at its venerated East Fifth Street location, which occupied several city blocks and often sported lines twice as long.
Yet as the event's star power swelled, so did expectations for the next year's lineup—and hostile disappointment if those expectations weren't met. Short of Beyoncé birthing twins onstage, nothing was going to outsize Drake's 2016 performance.
So in its 16th year, the Fader Fort did the only thing it could: Go back to where it all began. Sort of.
"We [needed] to downsize it, and we really [needed] to take the spirit of what Fader was when it started in that hotel room," Cohn says. "Our focus is always about discovery and giving people an experience that's intimate and exclusive feeling. Something special, and not just paying someone $2 million to go do some crazy, giant show. That's really not what South By was about."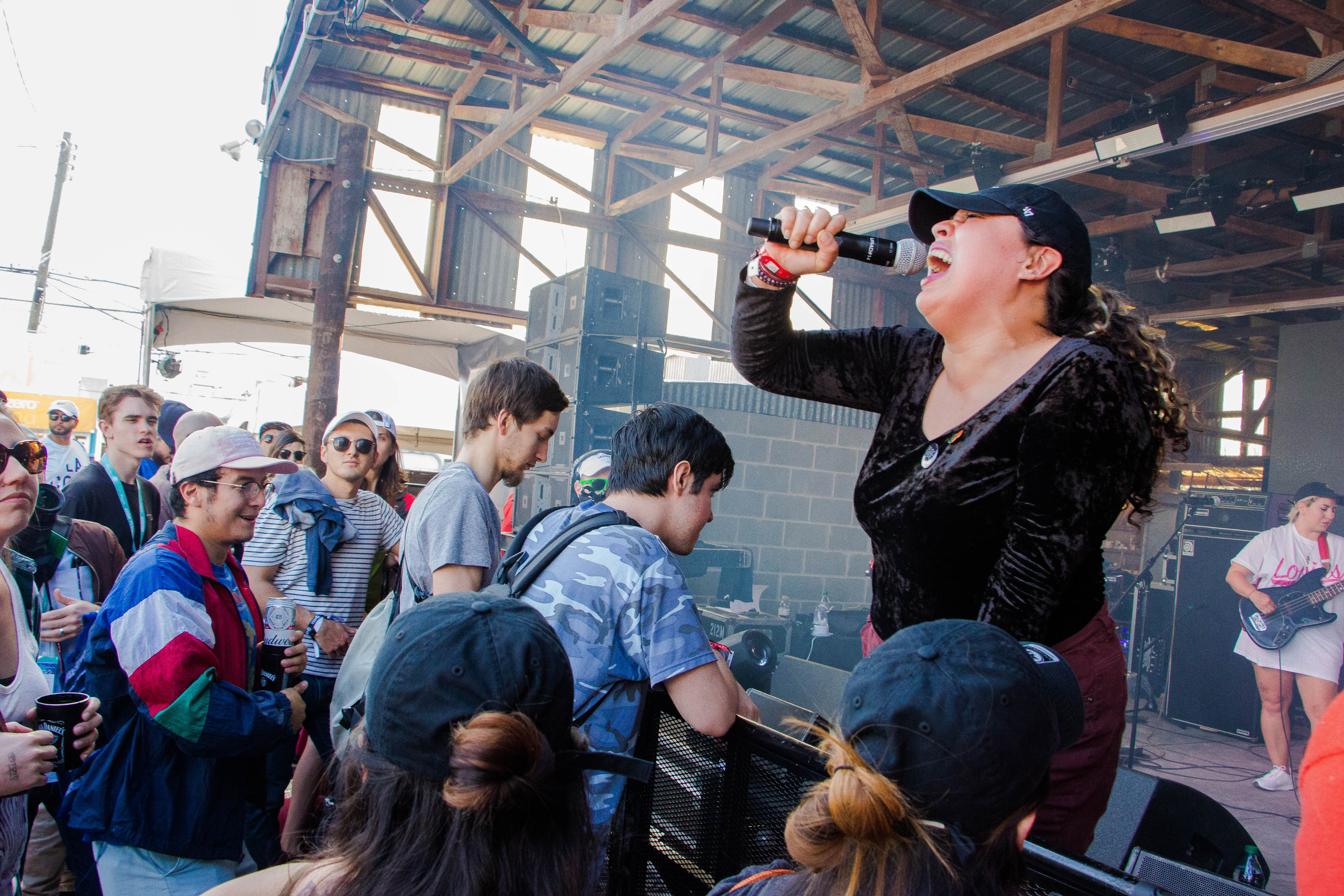 With a max capacity of 300, the Fort's 2017 East Sixth Street location achieved an intimacy that previous venues lacked, feeling like a robust rock club rather than a claustrophobic Coachella-lite. Jack Daniel's, Toyota, North Face, Dream Hotels, and Vitaminwater all staked their claims throughout the site, but a few well-placed bars and drink coolers in the sweltering Texas heat did no harm.
Still, it would be remiss to say this year's Fort lacked dynamo headliners. 2 Chainz closed house on Saturday night, while R&B trapper D.R.A.M. took a victory lap through the crowd on Friday, soaring on the infectious good vibes of "Broccoli," his charting collaboration with Wednesday's headliner, Lil Yachty. Mike Will Made It, rap's super producer of the moment, rolled out '90s rap star Mase to play a pair of Bad Boy Records classics Saturday night too.
If anything, one could accuse the Fort of peaking too early, as Atlanta newcomer Playboi Carti welcomed A$AP Rocky to the stage for a breathtaking Wednesday afternoon performance, followed by Future executive producer and consummate hype man DJ Esco.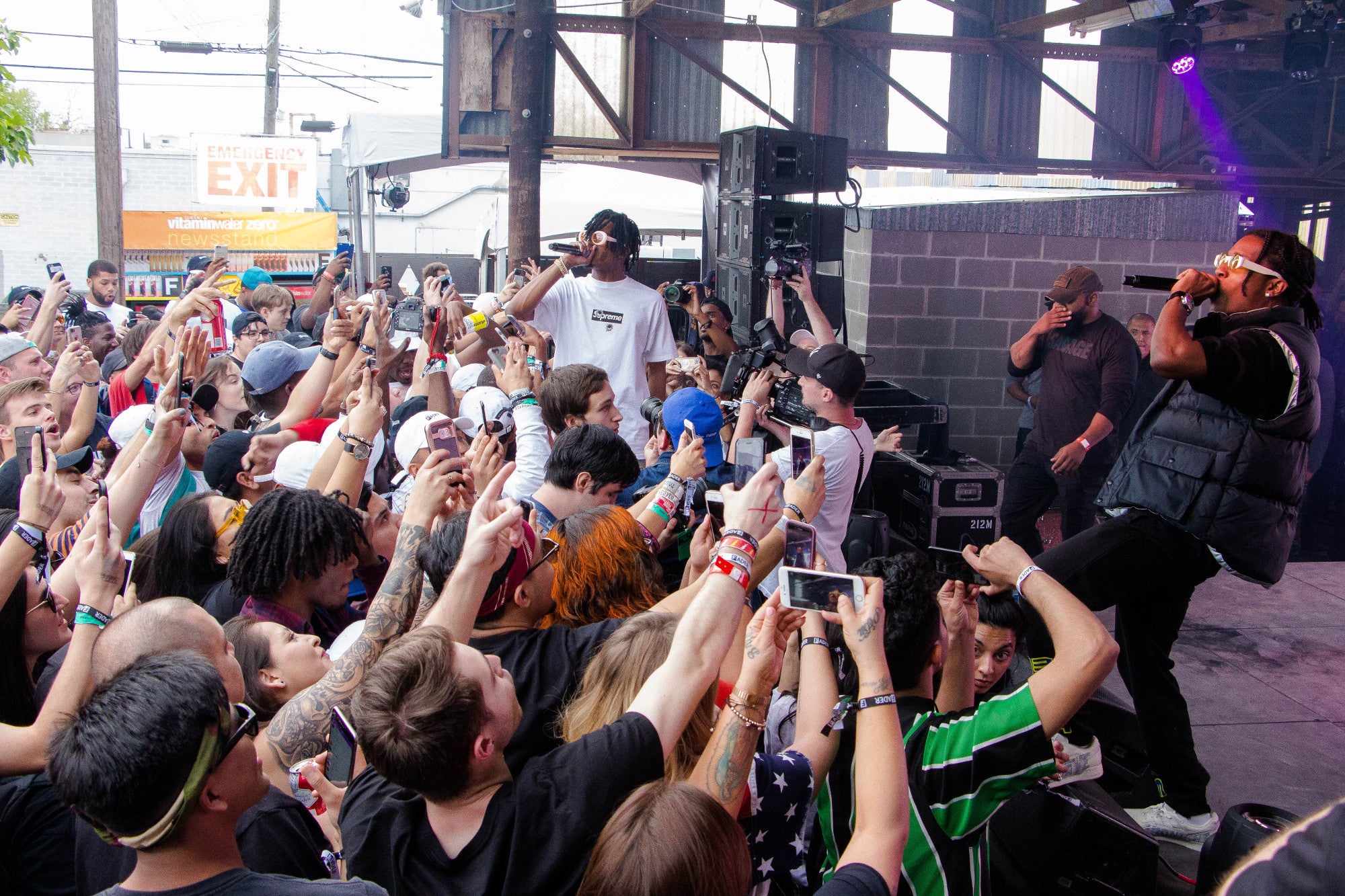 Still, many of the week's most electrifying and impactful performances came from up-and-comers. Detroit pop-rapper Lizzo preached self-love and body positivity on the irresistibly empowering "Good as Hell," off her major label debut EP Coconut Oil. Brooklyn queer punk duo PWR BTTM thrashed through a brief afternoon set, blending social commentary with acerbic wit and thanking Fader "for treating us like a band of people and not a cute, queer buzz piece." Bilingual punk quintet Downtown Boys raged against racism, police brutality, and class inequality as singer Victoria Ruiz roused attendees from their midday stupor by bellowing inches from their faces.
Rock and punk acts aren't new to the Fort: the Strokes, Black Keys and Japandroids previously played, just to name a few. Yet in a contentious political climate, hosting bands with women, people of color, and members who reject gender binaries is more than just a hip booking move: It's an act of resistance.
"There is a responsibility that comes with being an artist of any kind," says Downtown Boys bassist Mary Regalado. "We have as a band—some of us are women, queer, POCs, and it's kind of inevitable. There's no way to not talk about the political situation that's going on right now."
For singer Victoria Ruiz, the Fort provided the perfect level of intimacy to get the band's message across.
"I was going up to different people, and you could tell a lot of people were like, 'What is she doing?' but were into it," she says. "And I think because there are so many big and flashy advertisements [at SXSW], it's sort of like a Disneyland for music, that those types of intimate interactions make that much stronger of an incision or an impression, both for us and hopefully for the audience."
Indeed less than half a mile from the Fort's East Sixth sanctuary, Austin's downtown and Red River districts transformed into a corporate monolith, as Vans, Pandora, and Mazda all hosted their own SXSW showcases. Still, this year's festival was a mere shell of 2014, when Jay Z and Kanye hijacked the Austin Music Hall for a Samsung-exclusive concert, and Lady Gaga writhed atop a mechanical bull on a Stubb's stage adorned with neon Doritos bags, as another woman fake-vomited on her, to the tune of a reported $2.5 million.
Cohn thinks this downsizing was necessary to shift the focus back to emerging artists, both at the Fader Fort and SXSW at large.
"The spirit of South By was always about discovery to me," he says. "Amy Winehouse or Kendrick Lamar, but before anyone knew who they were. The Black Keys, Snow Patrol, Florence and the Machine—so many of these artists hit the stage before anyone knew who they were."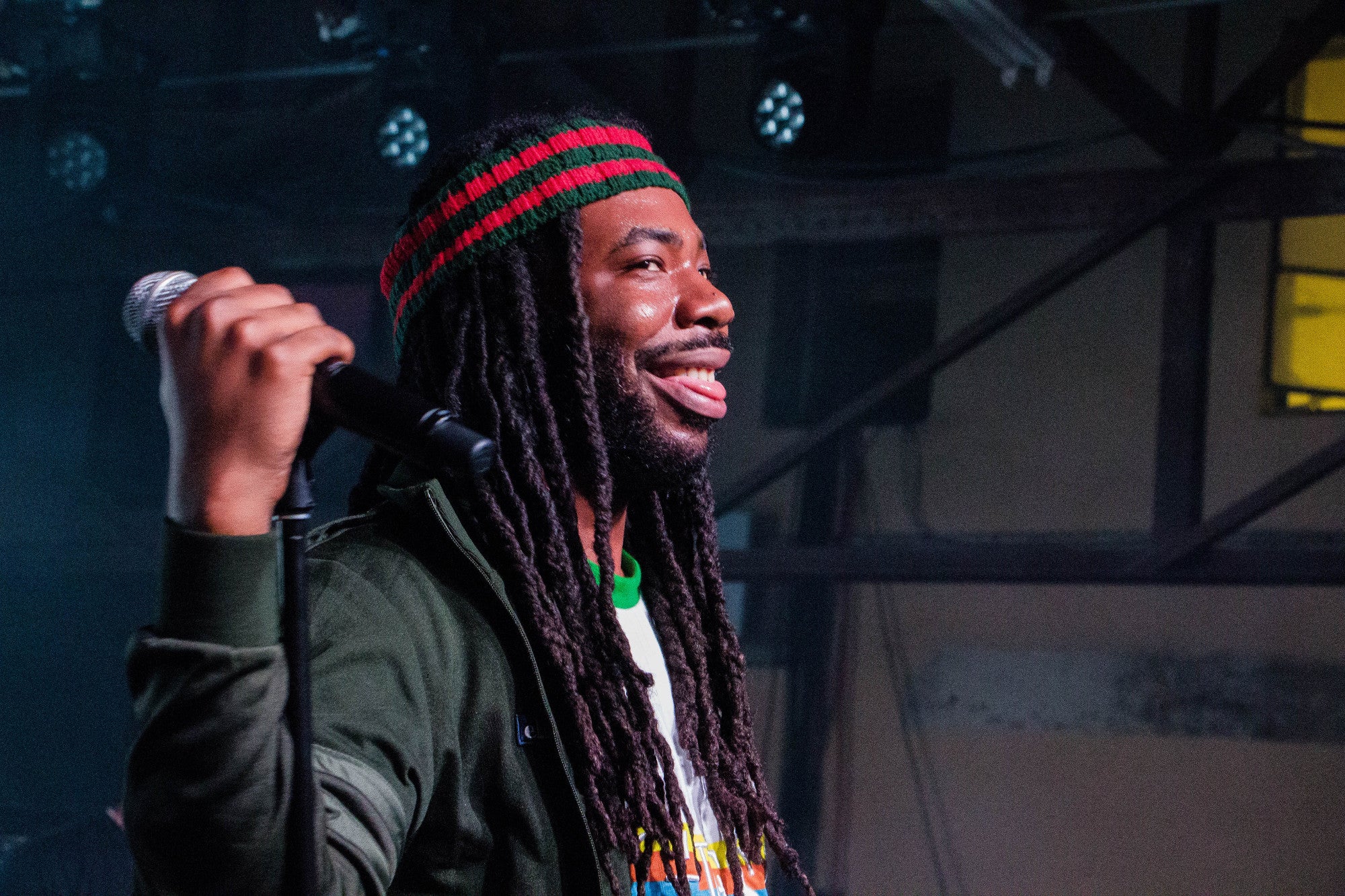 In an era where music festivals grow increasingly homogenous and charge top dollar to see the same dozen headliners across several states, the Fader Fort continues to book artists at the intersection of underground buzz, impending stardom, and sociocultural awareness. This year's intentional downscaling prevented rogue tweeters from leaking surprise guests, and the line of people snaked around the block by mid-afternoon quelled any doubts about the event's enduring popularity.
To paraphrase Drake: They started from the bottom, now they're—well, they're learning as they go. Just the way they like it.