Those blinkin' journalists always get the perks.
As is standard with most new toys, reporters were among those to get an early look at the new Graph Search tool Facebook announced Tuesday. The function is designed to help you get more out of Facebook and make it easier to discover information about your friends, friends of friends, and complete strangers.
The in-depth nature of the search tool allows for some fascinating search queries and results. Here are the best and worst we've seen so far.
1) Sam Biddle of Gizmodo ran into a couple of terrible, horrible, no good, very bad searches quickly.

2) Not looking good, buddy.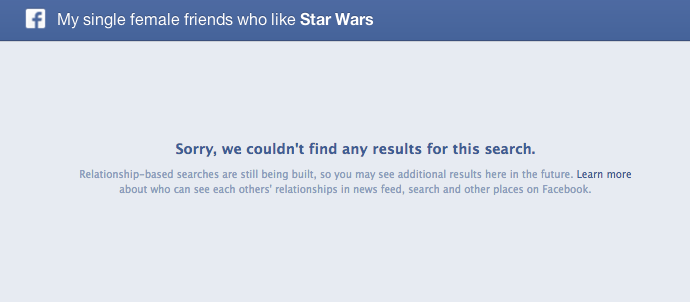 3) New York magazine business and tech writer Kevin Roose's friends might be in a spot of bother.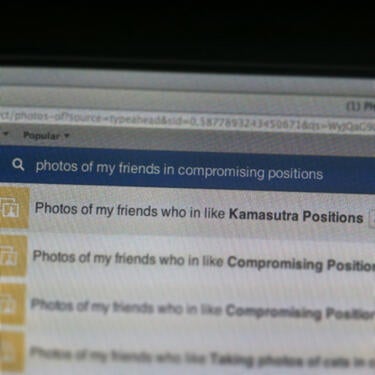 4) One chap in San Francisco found himself the center of attention during Facebook's presentations. Wonder how many friend requests he's getting right now.
5) Obviously, @fbgraphsearch is a thing.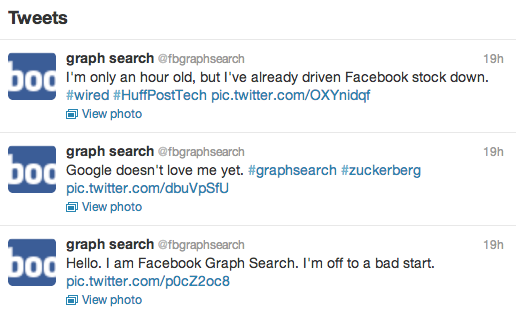 6) Here's one way in which it might be really, really useful.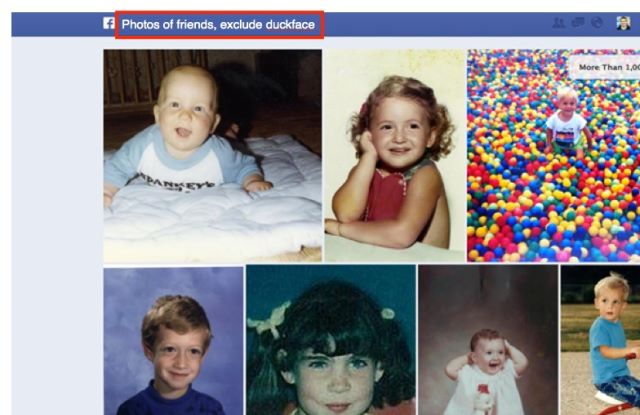 7) One Imgurian has found a charming use for the braggadocio frat-boy crowd.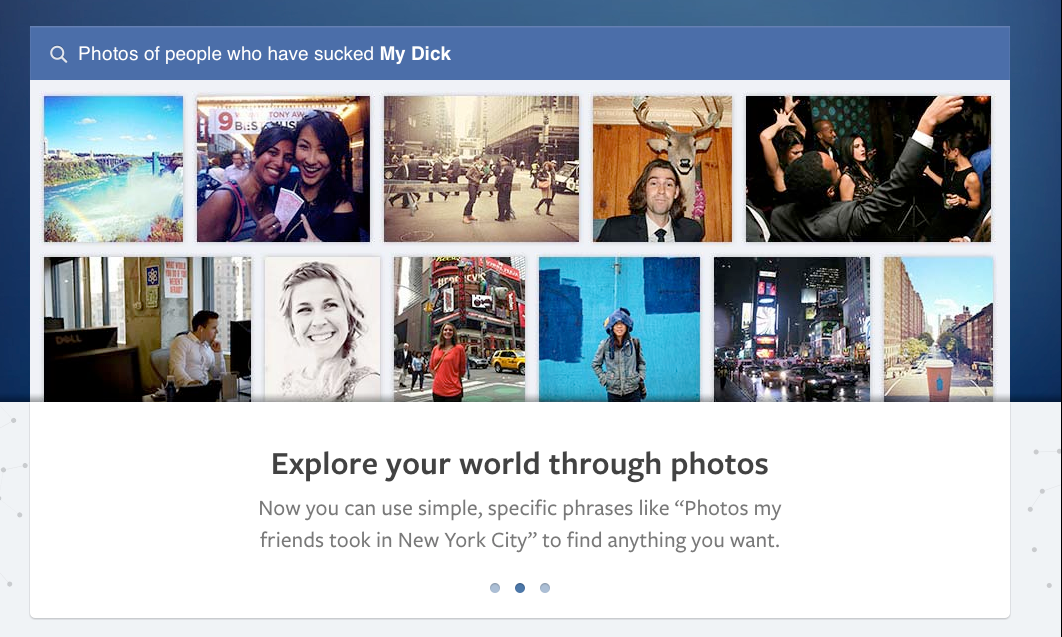 8) Is it any surprise that programmers are fans of The Big Bang Theory?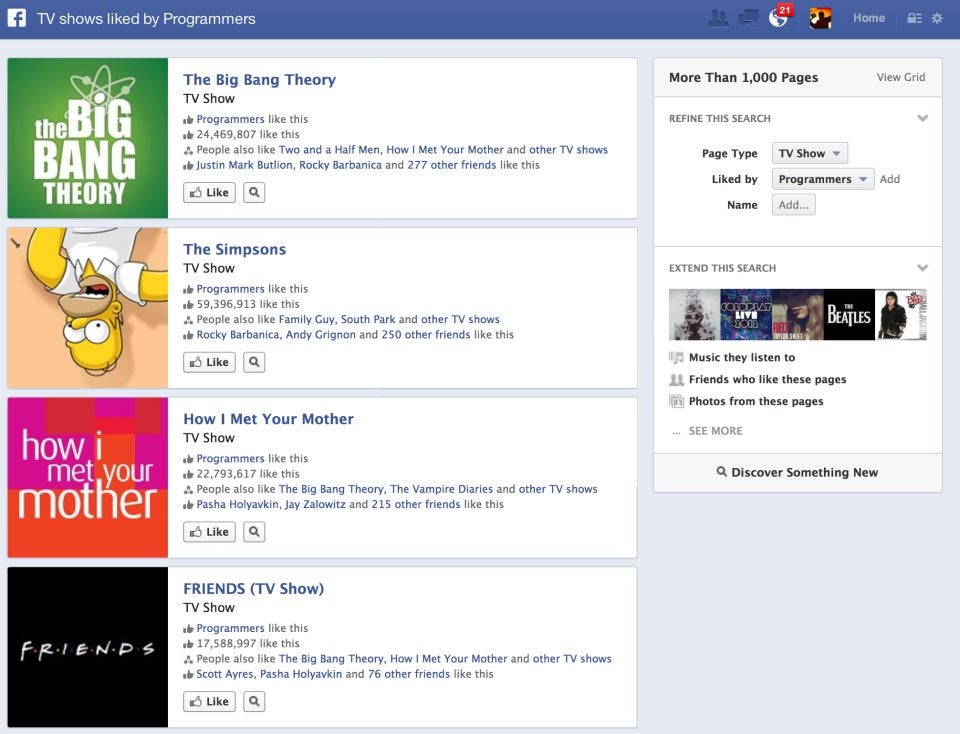 9) Apparently, some people like their dentists on Facebook. Mark Zuckerberg can be forgiven—his dad's a tooth-puller.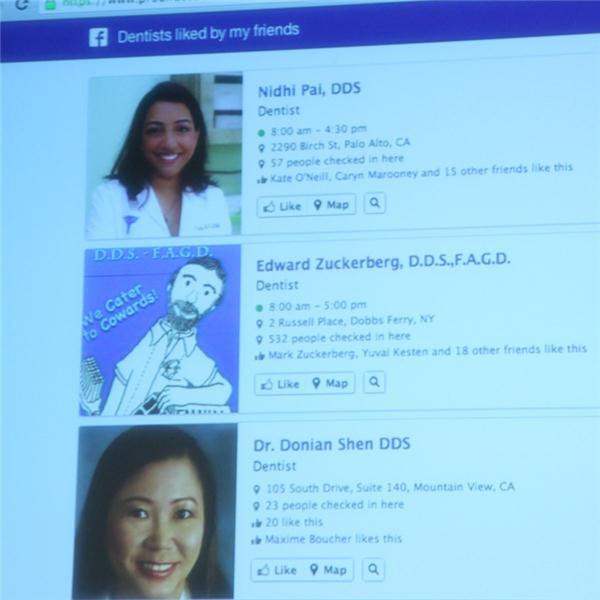 10) Even Google doesn't have search queries this confusing.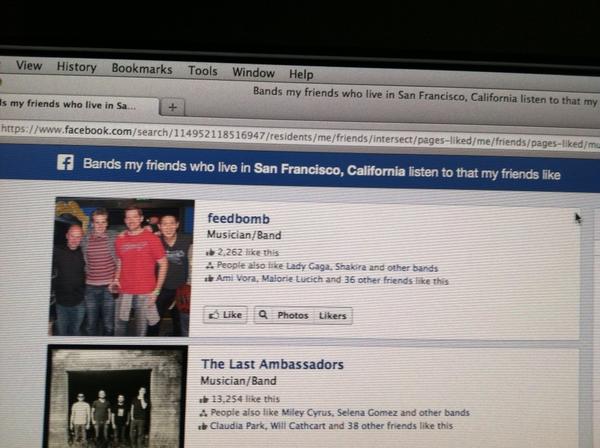 Photo by gerlos/Flickr