Fire has always been a perfect totem for literary love. But what if your heart was actually on fire, and all you could do was try not to burn down your apartment?
Such is the case in the short animated film Extinguished by Ringling College students Jacob Mann and Ashley Anderson. In this stunning production, the viewer is shown a physical representation of the lengths one must take in order to control or embrace the flames of love.
Anderson and Mann produced the project for their senior thesis at Ringling, and released the project this week to the public. The Sarasota, Florida, students, both 23, decided to tackle the big topic of love through their 3-minute-long animated short. It took almost a year and a half to produce.
"Once we had the idea that you could represent love as a flame, we decided to do a romantic love story," Anderson explains. "We wanted to make it everyday and relatable, but also sort of magical and fantastic."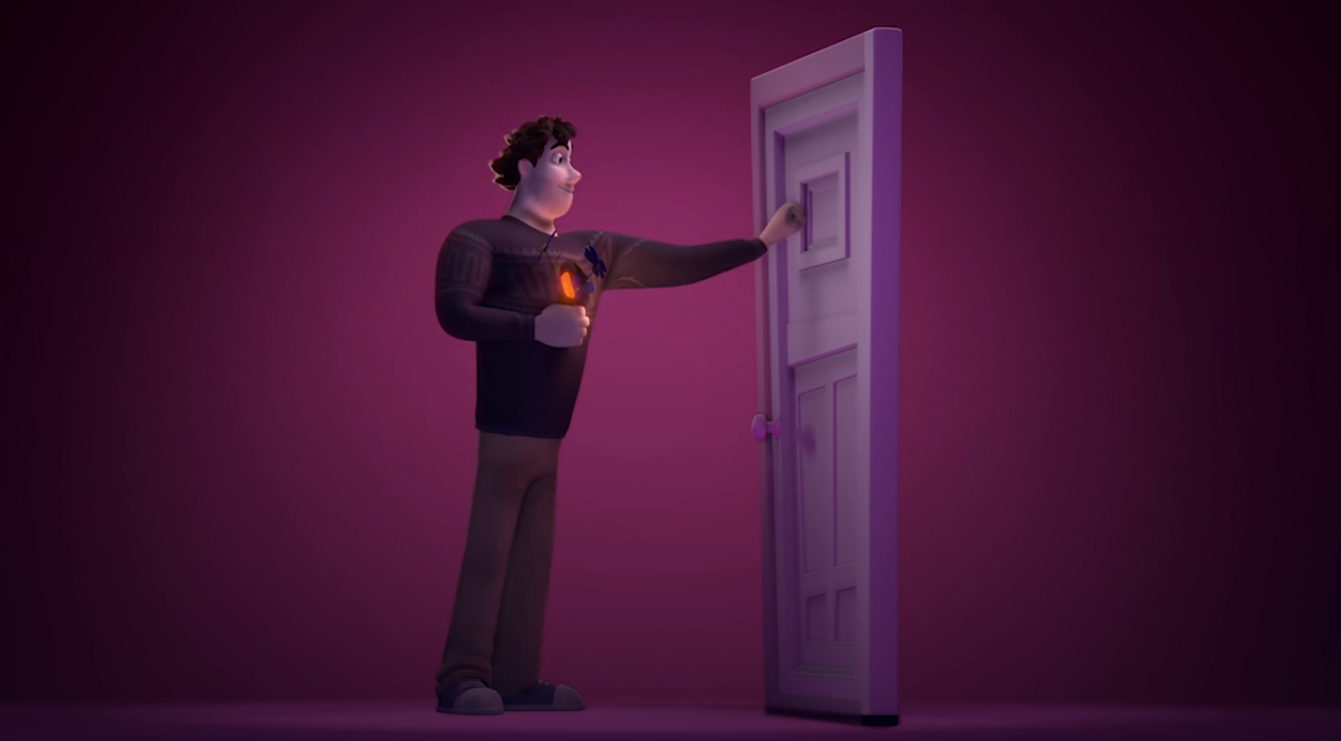 The short opens on a series of apartment windows where we see silhouettes of couples with flames in their chest. The flames are a physical representation of the love shared between them. The camera then pans up to the main character, a melancholy guy with a gaping hole where his flame should be. A short flashback shows us the source of his dismay: He is the victim of unrequited love.
"Love is a big idea, so with the opening it had to be clear as soon as you see him that he didn't have what they have so there had to be something missing," Mann says. 
When the main character hears a knock at his door, he is introduced to a young woman, and the inspiration for a new flame. Throughout the short this character attempts to squelch or calm the flame, unsuccessfully. Everyday tasks become nearly impossible when you're actually on fire.
"We were thinking about what if you could not hide your feelings from someone else," Anderson says. "How would that affect your life? How terrifying or embarrassing would it be for this guy who does not want to fall in love again? What situations could we put him in to make this even more painful?"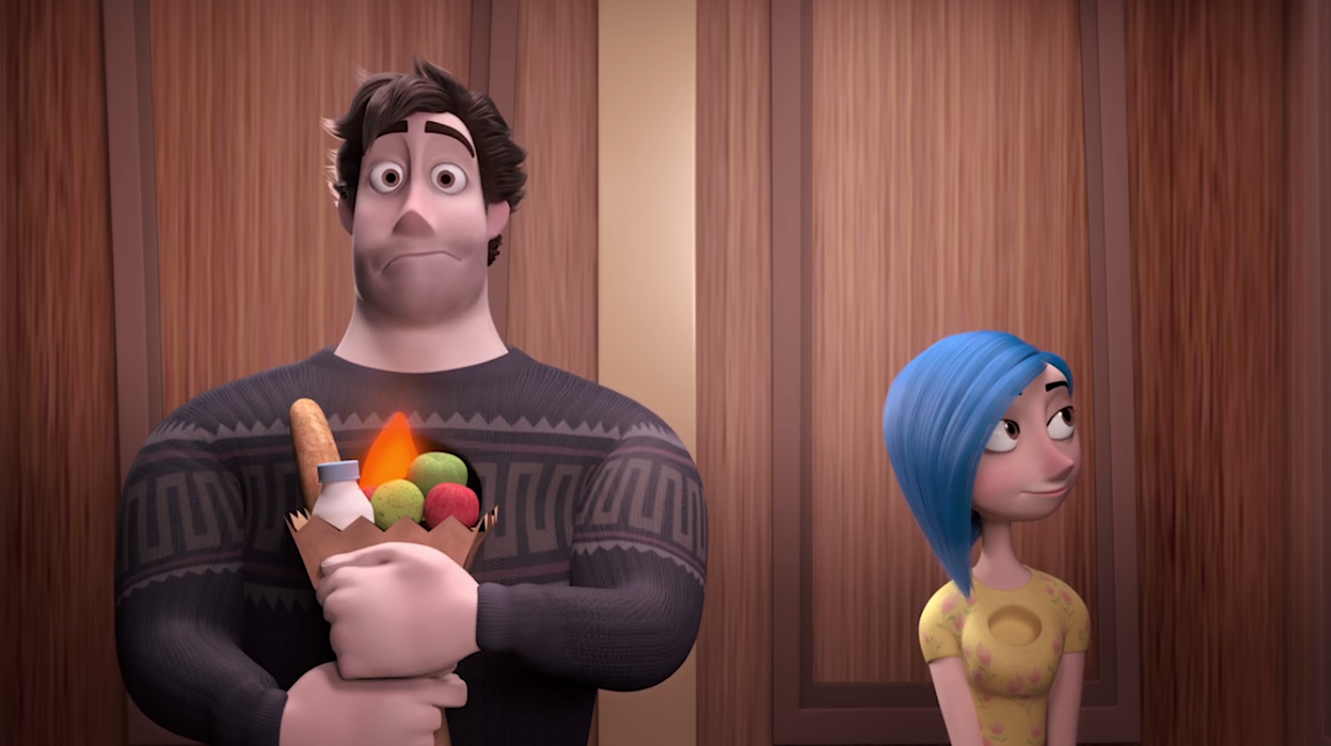 This beautiful short film is literally heart-warming, and in the end asks the viewer to ponder an age-old question: What are you willing to risk for love?
See how his attempts pan out in the video below: