After months of waiting, Community is finally airing its fourth season today. The sitcom about a group of misfit but loveable community college students was originally scheduled to be back on the air on Oct. 19, 2012, but NBC executives chose to shelve the show in favor of something that's probably already cancelled.
Despite being a cult sitcom—or because of it— Community has been under constant threat of cancellation. But the Dan Harmon-created comedy lives on for another season largely thanks to a very vocal fan base. In celebration of that strong online community and the return of the Greendale Seven, we've compiled the following list of handmade items found on the community-oriented craft site Etsy.
1) Felt Goatee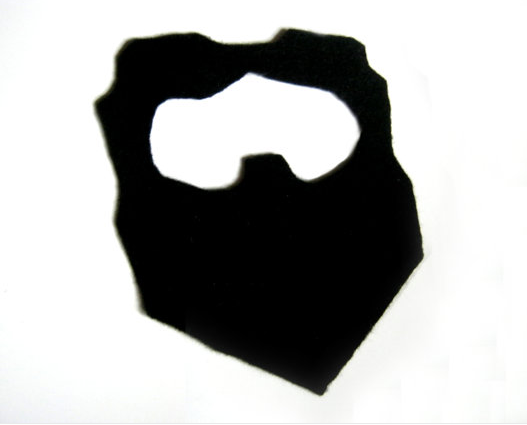 Photo via GothLyfe/Etsy
The world was introduced to Evil Abed in the season three episode "Remedial Chaos Theory." The nefarious alter ego of the otherwise amiable Abed came to be after the gang, in the role of a six-sided die, ended up in "the Darkest Timeline."
Now you too can have a villainous alter ego for $6 thanks to this felt goatee. Evil Abed would be so proud (if he weren't busy trying to destroy the Prime Timeline).
2) 8-bit Community Charm Bracelet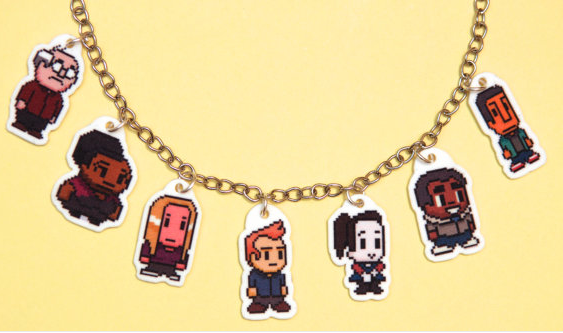 Photo via TheRaspberrySouffle/Etsy
"Digital Estate Planning," might be one of the most ambitious Community episodes ever produced. In it, the gang become pixelated characters in a video game in order to help curmudgeon Pierce Hawthorne (played by Chevy Chase) from losing his inheritance. The show was so beloved by fans that it even inspired an actual, playable version of the game called Journey to the Center of Hawkthorne.
It also served as inspiration for this lovely charm bracelet. Now you can walk around with each member of the 8-bit Greendale Seven on your wrist.
3) Troy and Abed Broship Keychain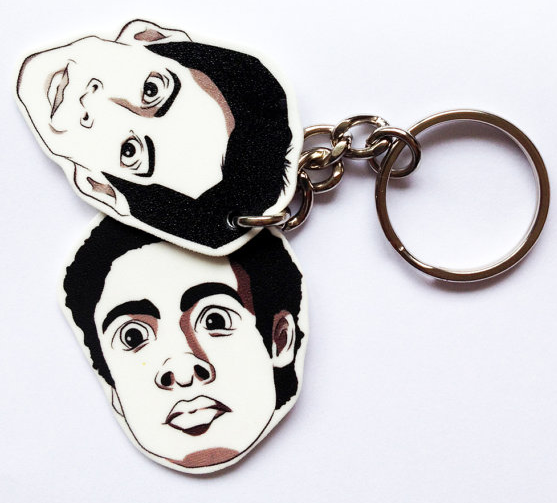 Photo via PeachyApricot/Etsy
Every great television show has had great bromances: McNulty and Bunk in The Wire, JD and Turk in Scrubs, Cory and Shawn in Boy Meets World. Community is no exception. The Troy and Abed friendship has served as a driving force behind some of the show's most popular episodes, including "Documentary Filmmaking: Redux" (an homage to Ken Burns) and "Early 21st Century Romanticism," in which Troy and Abed choose each other over a girl they both liked.
Celebrate their man-love with this keychain featuring both of their faces.
4) Inspector Spacetime Handmade Mug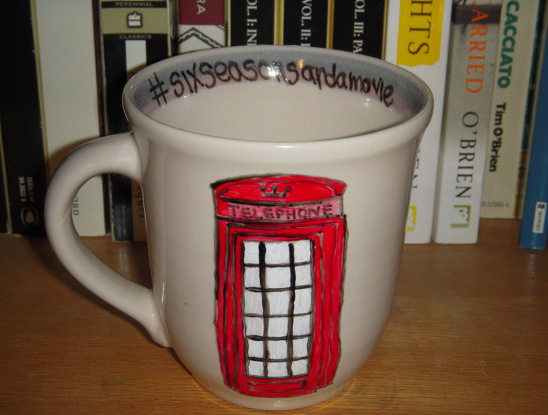 Photo via jewlerybyteri/Etsy
One of the major reasons nerds love Community is the show's obsession with pop culture. Just about every episode pays tribute or makes reference to a film or television program. The most elaborate of these homage has gone to the popular and long-running BBC series Doctor Who. That praise has been manifested in a fictional television show called Inspector Spacetime, a program in which the Inspector and his Constable travel through time and space to fight "Blorgons" and partake in other adventures.
This handmade mug also plays tribute to the fictional show. It features a handpainted booth (the Inspector's mode of transportation) and the program's tagline.
5) E Pluribus Anus Button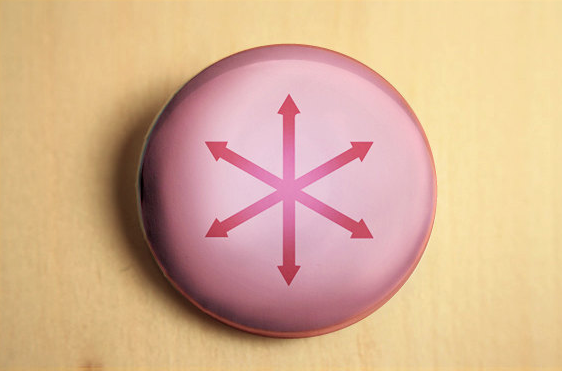 Photo via pixelpopdesign/Etsy
Greendale Community College is as important a character to the show as Jeff Winger or Britta Perry. The fictional Colorado school is a surreal environment that makes it possible for events like the annual paintball game to occur. And much like every Community character, Greendale Community College has its own idiosyncrasies that make it unique.
One such attribute is the school's flag and logo, which hysterically looks like an anus. You too can show off your Greendale pride with your very own button of that rectal-inspired emblem.
Photo via TheRaspberrySouffle/Etsy