ESPN host Mike Wilbon's Twitter account was allegedly hacked tonight.
An uncharacteristic tweet, saying "Sup homies? Pretty damn good Packers game on today. 13-0 bitches!!!," from Wilbon's account drew the attention of some eagle-eyed Twitter users, including @irvingd.
The hacker changed the name of Wilbon's account to "JJN was here" and altered the biography section to something mildly offensive. In other words, the account more closely resembled his "ghost twitter" @MikeWilbonSaid.
Interest in the hacking led to a spike in Wilbon's followers, up about 100 users at last count. Most are taking the breach in good spirit, like @MattyZimmer who said Wilbon is "suddenly interesting."
Wilbon co-hosts Pardon the Interruption and serves as an analyst for ESPN.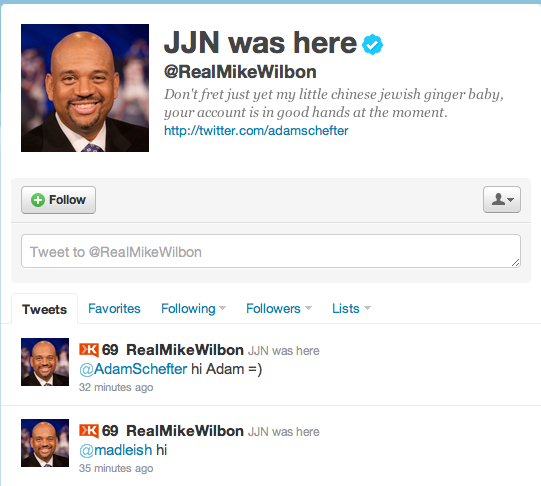 Photo by RayWhitehousePhotography