Edgar Wright's latest blog project is a slice of fried gold.
Wright, cowriter and director of the glorious zombie comedy Shaun of the Dead, is providing readers of his blog with a day-by-day look at the production on his cult film, 10 years after he started production.
Wright's team went through "personal photos, stills, rushes and continuity photos to give you an unique day by day account of our shoot."
On the first day of shooting—May 11, 2003—Wright filmed perhaps the most complex shot of the movie: a long Steadicam shot of Shaun (Simon Pegg) going to the newsagent's, blissfully unaware of the zombies on his way there.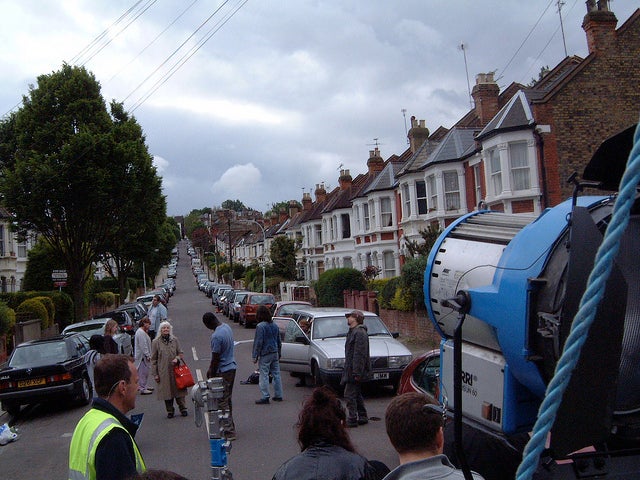 On the second day, Wright and crew were shooting a zombie scene with plenty of gory makeup in the street close to where a kids' birthday party was taking place. Day three saw a logistical headache: a low loader, a trailer on which car footage is often shot, couldn't easily make it around the streets of North London. 
Wright has always been fairly generous in providing fans with a behind-the-scenes look at his work, dating back to his days directing Spaced, a cult TV show starring Pegg. The DVD set of the show contains an option to see where all the pop culture references came from. The DVDs and Blu-rays of his movies contain extensive backstage featurettes to give fans a real insight.
Even if you're not a fan, you should check out the blog anyway—if only to see how much zombie shooting a director was able to cram into a single day. Impressive.
Photos via Edgar Wright Here