Proving once again that they have sensible priorities in addition to the moral high ground, conservatives against same-sex marriage are using social media to threaten Mia Talerico, a 5-year-old Disney star—in some cases with gruesome death. Violent Instagram messages from one particularly deranged individual have prompted an official police investigation.
Talerico's offense, it turns out, lies in playing the eponymous lead on the Disney Channel's Good Luck Charlie, which recently became the first sitcom on that network to introduce a gay couple into its cast of characters. One of Charlie's friends, it's revealed, is being raised by Susan and Cheryl, two lesbian mothers. Clearly another attempt at brainwashing by the queer Illuminati.
The "I have two mommies" trope is well-worn in children's entertainment, the pair's appearance was a one-off, and the series will end its run this month. But that didn't cut it for the group One Million Moms, which lamented that its "thousands" of emails urging Disney to "abandon their plans to corrupt the [channel] with LGBT content" had gone unanswered.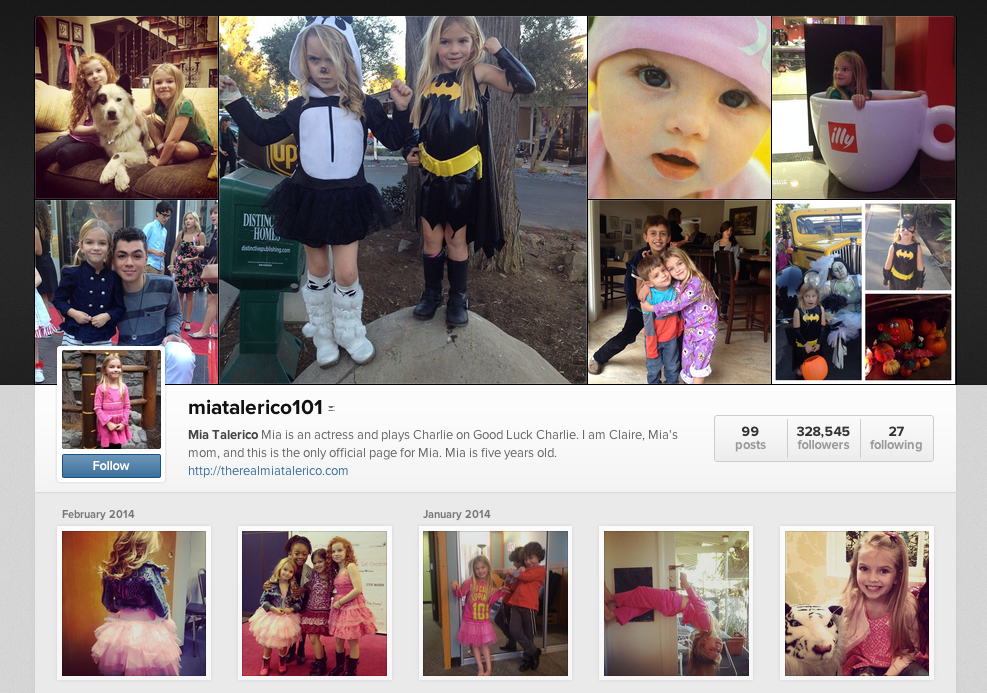 The messages that prompted Talerico's mother, Claire, to contact Disney security, which then coordinated with the LAPD, appeared in a police report acquired by TMZ.
"Die Mia, Fucking Die in hell! Kill yourself, you deserve to die," read one, while another included an image of Talerico's head "with a bloody fist coming through it" and the caption "Yes, kill you stupid bitch."
We know that Talerico is a celebrity, with all that entails, but here's hoping she can take a break from online life following the finale of Good Luck Charlie—and just, you know, be a kid.
READ MORE:
H/T Inquisitr | Photo via Loveatic4mylife/Flickr