Who doesn't love both television and beautiful graphs? If you don't you'll want to stear clear of this new Web app. Graph TV, created by software engineer Kevin Wu, uses data compiled from IMDB rankings to map the popularity of almost any television program ever aired. With the data, viewers can see how others generally felt about the show from season to season. Also available is the highest-ranked (and, for that matter, lowest-ranked) episodes of each show.
We ran the data on a few of the Internet's favorite programs.
 
Breaking Bad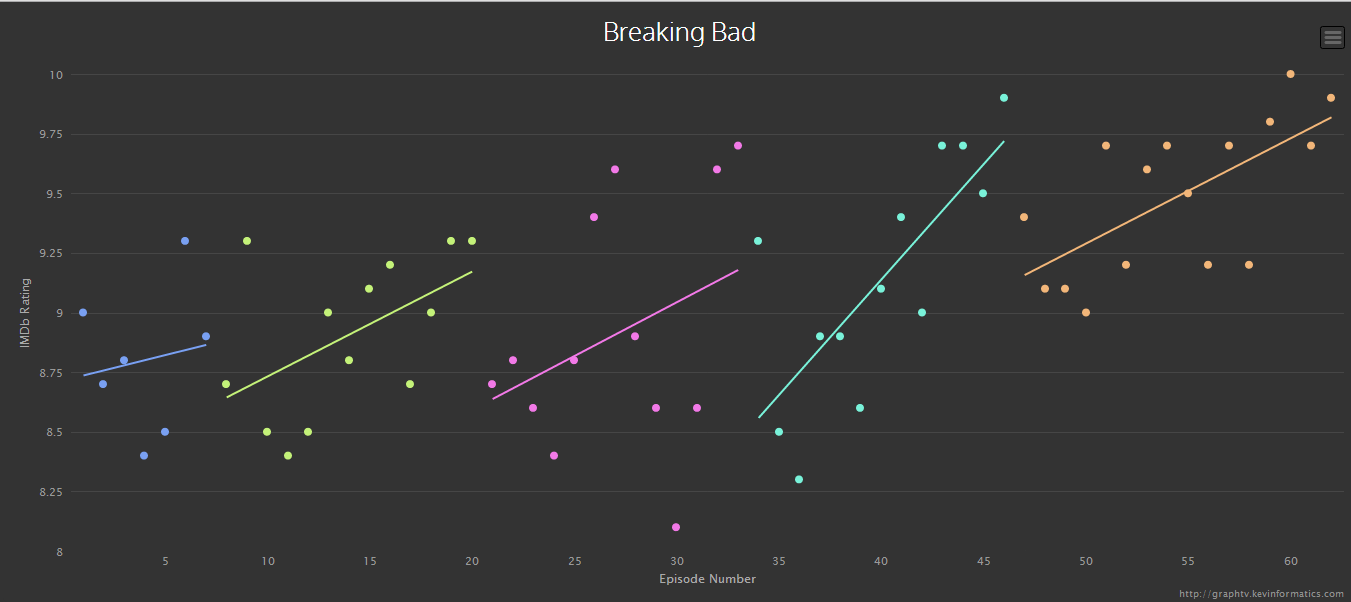 It seems that Walter White and friends cooked up a steadily-increasing stream of positive reviews during the hit AMC program's five-season run, which ended in 2013. The only episode fans apparently could have done without was the season 3 episode "Fly."
The Simpsons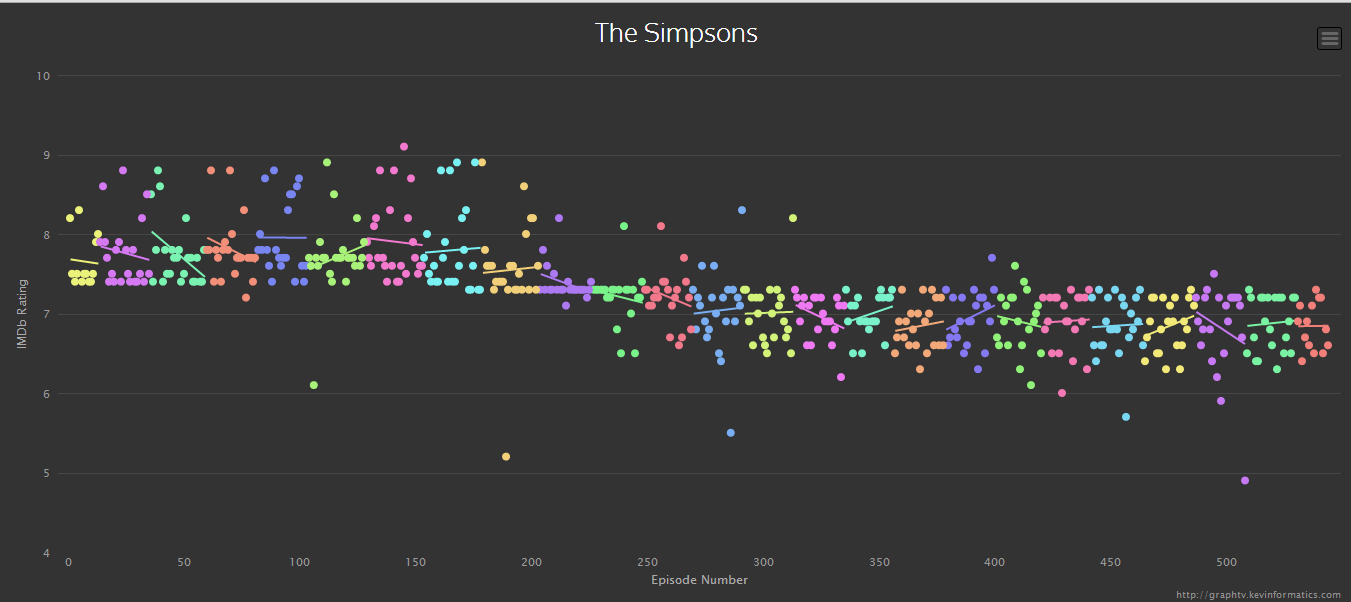 While Breaking Bad is a classic example of a TV program's gradual increase to greatness, The Simpsons appears to experience the exact opposite trend. Fans naturally loved the series' first eight or so seasons, but things quickly went downhill—and continue to do so. Lisa's encounter with Lady Gaga has seemingly been voted as Worst. Episode. Ever.
House of Cards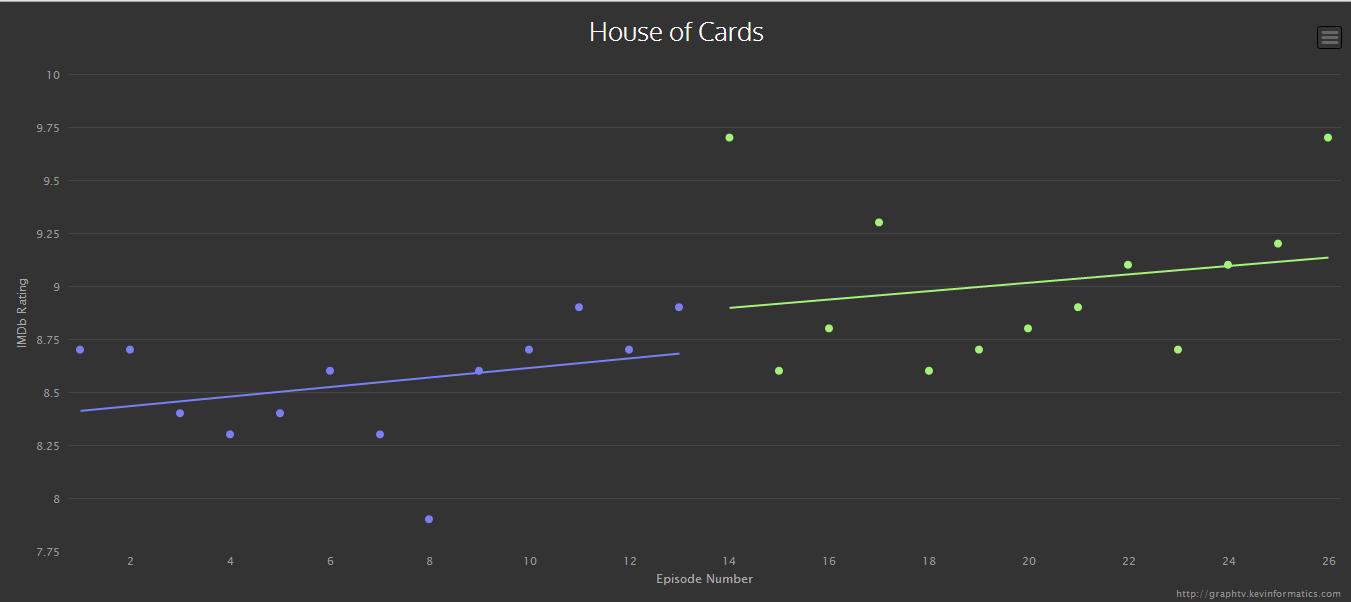 The exclusive availability of House of Cards to Netflix users doesn't do anything to disqualify the program's rankings during its brilliant run so far. Perhaps unsurprisingly, the second-season opener and its now-infamous plot twist is the series' highest-ranked episode.
Saturday Night Live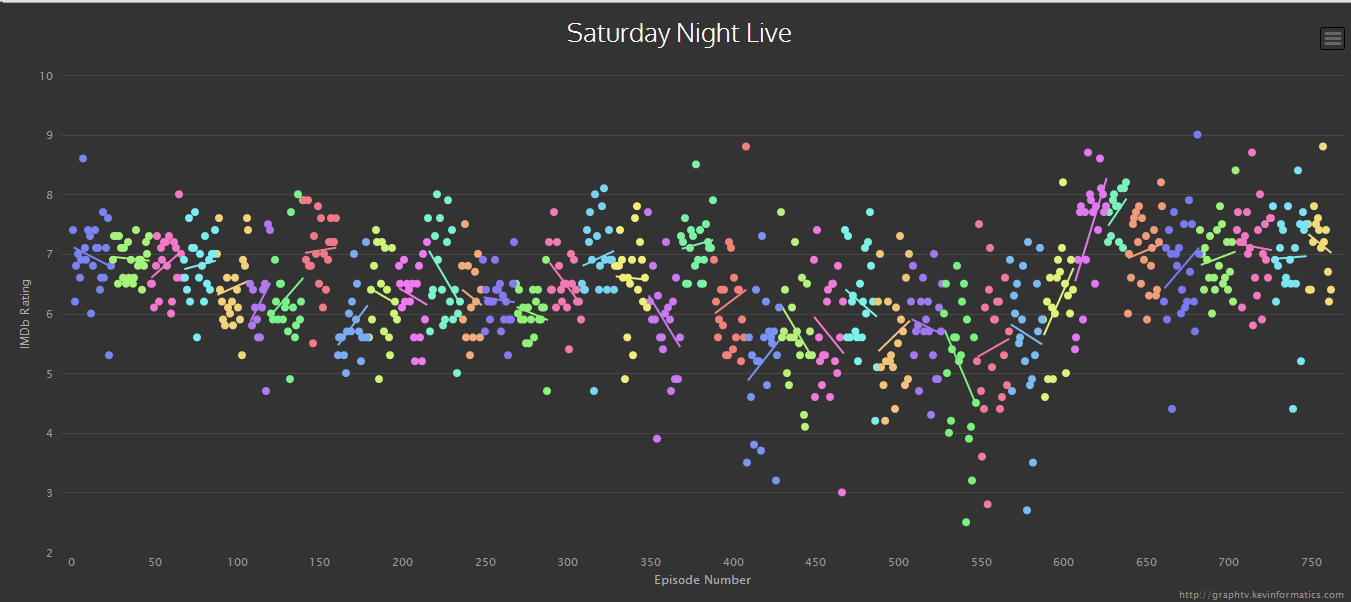 The data on Saturday Night Live's graph is especially interesting, as it ranks every single episode of the late-night program dating back to its 1975 debut. The graph shows average ratings dipping down in quality somewhere around 2000 but just recently regaining ground. Internet sweetheart Betty White has the honor of hosting the best-ranked episode, while Queen Latifah's hosting stint in 2003 alongside musical guest Miss Dynamite could—and should—have been replaced with a rerun.
But what about the shows that fall outside of most Internet users' viewing habits?
Sesame Street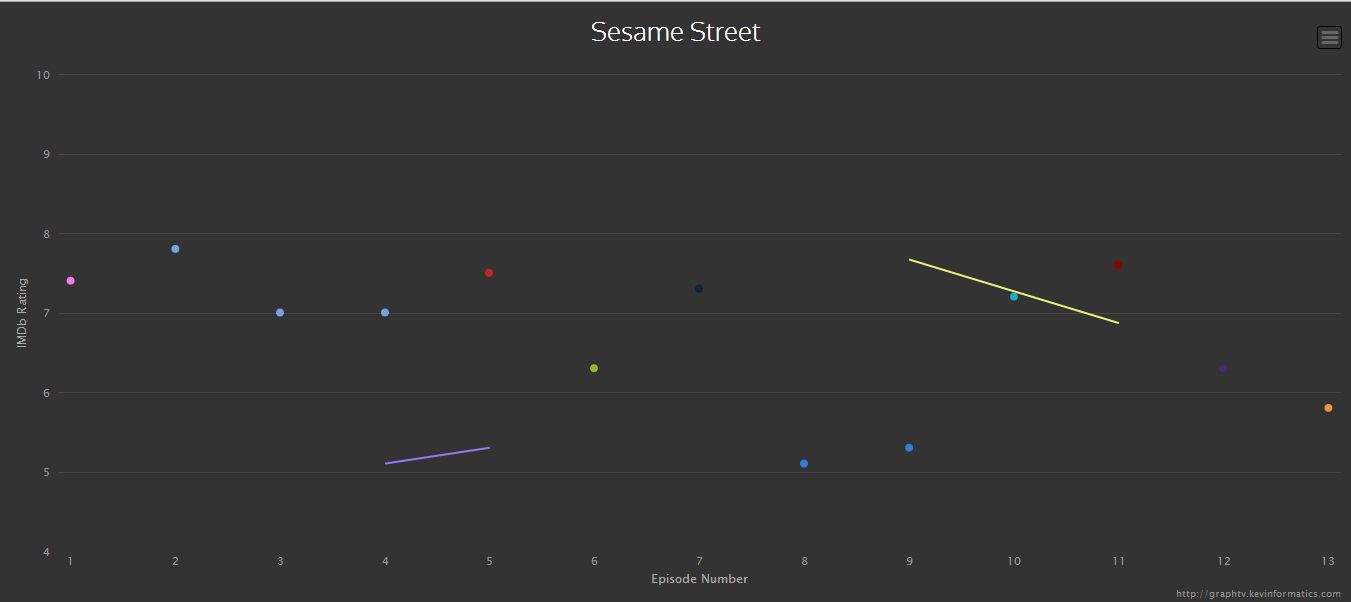 While IMDB users haven't ranked enough episodes of the long-running children's program Sesame Street to produce any usable trends, it should be noted that its highest-ranked episode was in 1980. I'd like to point out that Elmo was not a main character during this year.
Clerks: The Animated Series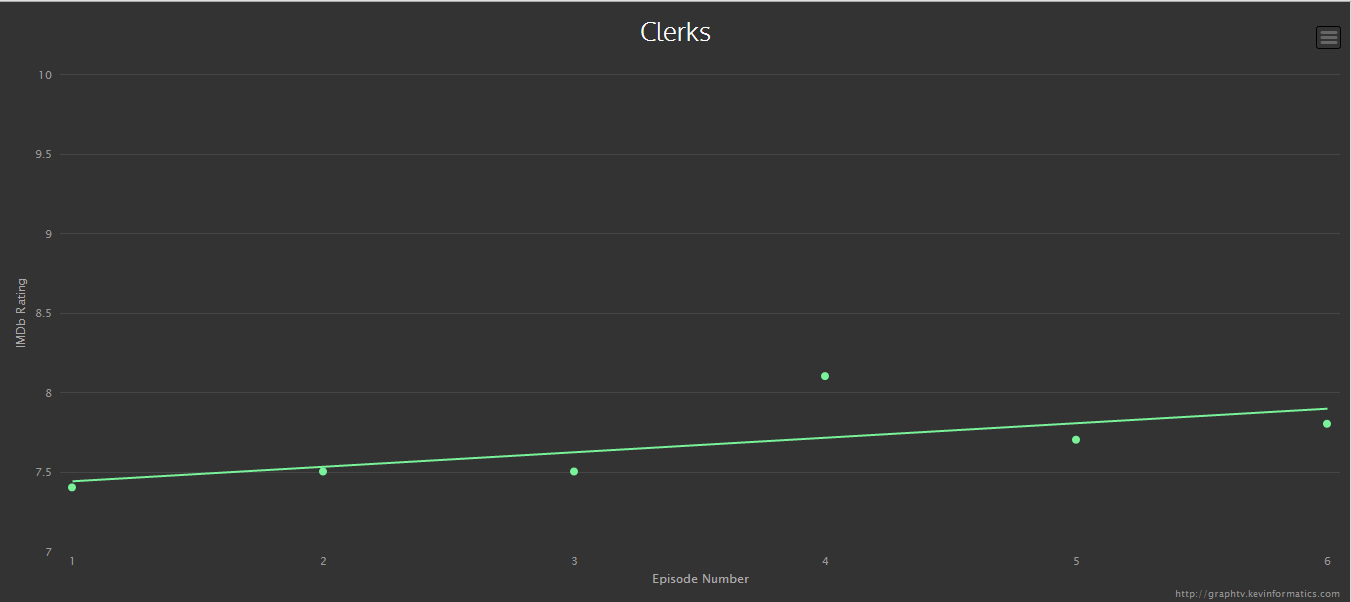 Kevin Smith's attempt to bring his beloved, raunchy comedy film Clerks to the small screen in 2000 didn't exactly fare well with casual viewers or even his diehard fans. A grand total of six episodes were produced for ABC; only two of them aired.
Granted, not all programs are available for data display. The NBC sitcom Union Square, for example, turns up zero results; Union Square was a short-lived 1997 effort to fill the programming gap between the far more popular programs Friends and Seinfeld. Additionally, if you search for Made in Jersey, a CBS drama that was cancelled after a mere two episodes in 2012, data is instead compiled for The Sopranos. This is hilarious.
H/T AV Club | All images via Graph TV / Main image via mark roy/Flickr