Music lost an icon on Monday when Cranberries singer Dolores O'Riordan unexpectedly passed away in London. The band is one of the most memorable of the '90s, offering a lasting batch of melancholy ballads. As fans mourn and remember O'Riordan, Reddit buzzed on Tuesday with an old clip of the band's network television debut-—a 1993 stop on Late Night With Conan O'Brien.
Watch them turn out "Linger" below.
"Three years ago, my next guests began performing together in the pubs of Limerick City, Ireland. Today their debut album, Everybody Else Is Doing It, So Why Can't We? was certified gold in America," O'Brien says.
It's a quintessential window into 1993: A drummer (Fergal Lawler) sporting a backward cap, reflective and cynical lyrics, and loud guitars. The album would go on to sell 5 million copies in the U.S.
As the New York Times wrote on Tuesday: "the Cranberries' music reminds me of the inside of bedrooms, of schools discos where everyone swayed, bored, until 'Zombie' came on and the moshing began, awkward at first."
O'Riordan's boyfriend Olé Koretsky would post her final public photo on Jan. 1 alongside the Instagram caption: "NYE: take away, TV, pajamas."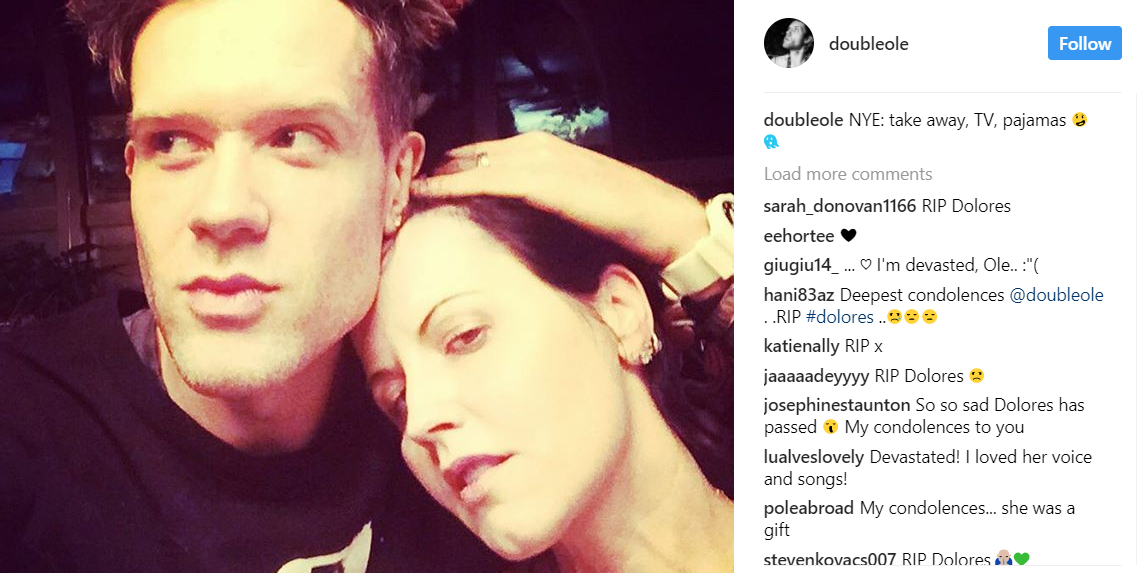 On Monday, Ireland Prime Minister Leo Varadkar, 38, noted that "for anyone who grew up in Ireland in the 1990s, Dolores O'Riordan was the voice of a generation."