Did Thomas Edison record the first ever video of a poor kid breakdancing in the street? To be honest, we're just sort of surprised he didn't invent it.
Thanks to footage archived within the Library of Congress, the world has become privy to an 1898 video called "A Street Arab," a black-and-white video that depicts a kid showing off some freakishly flexible moves.
The 1:16 video "shows one of New York's street gamins going through various acrobatic evolutions; he turns handsprings backward and forward, walks the crab, does cart wheels and other kindred feats," the Library of Congress articulated.
"An exceptionally unique part of the performance is his standing on his head and twisting around like a top."
Oh, you mean like this?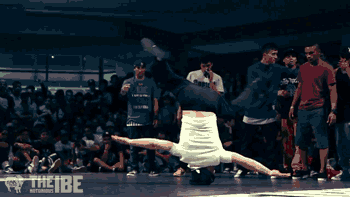 Yes, exactly like that.
Breakdancing in the 19th Century. Of course that all started up in New York.
Photo via Library of Congress/ h/t Buzzfeed