Billie Eilish fans are trolling the boy she shared her first kiss with through Instagram after the singer called him out by name during several of her concerts.
As an opener to one of her songs, Eilish told the story of her first kiss, which she explained happened two years ago, two days before Valentines Day. It all went down when her and her date, Henry Whitford, decided to go to the roof of a parking lot to stargaze after watching a "terrible" movie. While on the roof, the pair kissed and the singer claimed Whitford made a rude remark.
"Wow, that was really not as magical at all as I thought it was going to be," Whitford allegedly said after their kiss. 
The "Bad Guy" singer then called her date out by name and dedicated her performance to him.
"This song is dedicated to Henry Whitford," she declared to the wildly cheering crowd.
Fans of Eilish took the bad first kiss story to heart and found Whitford on Instagram. He has since been inundated with messages, calling him out for his poor treatment of the pop star. Many are bombarding him with his own "not magical" refrain.
"How was the kiss not magical enough for you billie has the best lips," Instagram user billie_lover99 wrote.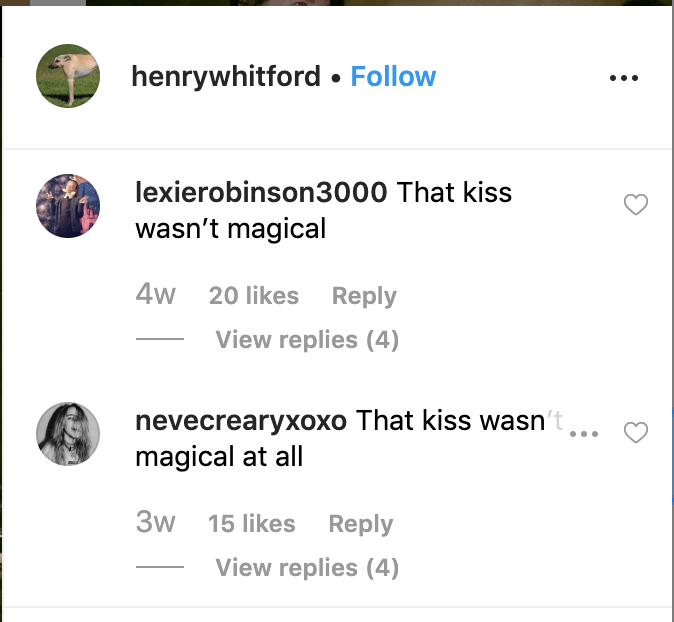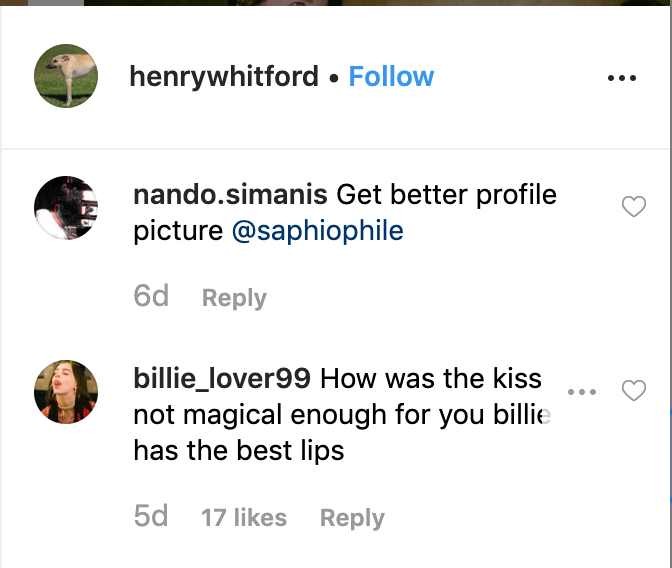 Others rushed to the defense of Whitford and tried to convince commenters to back off and cut the boy some slack.
"Although I agree it was a douchebag move to say 'it wasn't as magical as I thought' when it was her first kiss. I don't think you should be getting thrown this much shade," cannabis.cate wrote.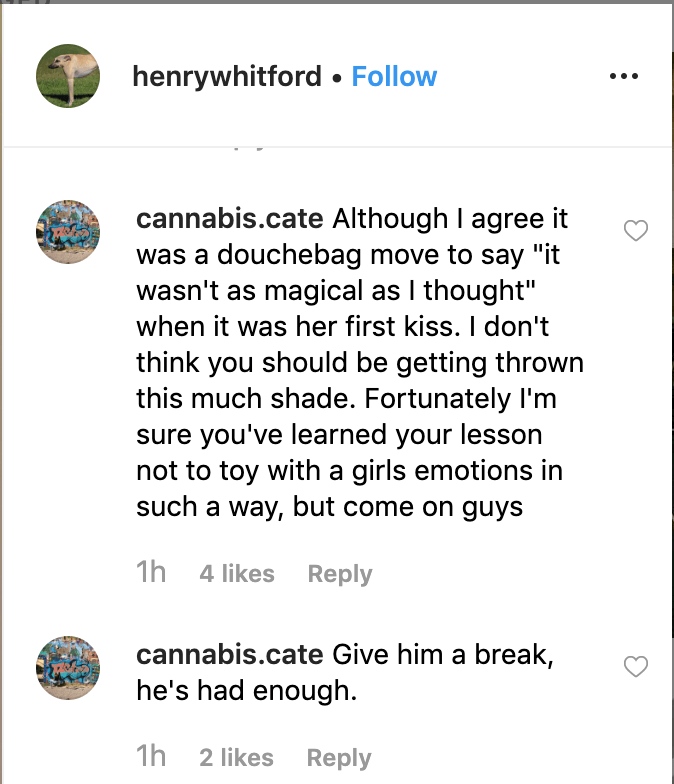 Whitford has yet to respond to any of the comments. As for Eilish, she still follows him on Instagram, so she apparently doesn't hold the terrible experience against him.
READ MORE: 
H/T Teen Vogue