AwesomenessTV has created a teen empire on YouTube.
Founded by veteran TV producer Brian Robbins, AwesomenessTV recruited just about every new kid on the block to create a sprawling video network that encompasses more than 70,000 channels. It's like The Mickey Mouse Club for the YouTube generation: programming featuring and intended for kids.
In a little over a year, AwesomenessTV has acquired an astounding 20 million subscribers and 1.2 billion views. That audience acquisition resulted in a reported $33 million deal with Dreamworks Animation earlier this year.
AwesomenessTV made the leap to TV on July 1 with a sketch comedy show on Nickelodeon that serves as a highlight reel of the network's burgeoning roster, and this weekend the company is one of the main sponsors of VidCon, the VlogBrothers' YouTube conference.
But just who are these kids, and is there a Justin Bieber or Miley Cyrus among them?
These are the stars your little siblings and tweens are following.
 
1) Bethany Mota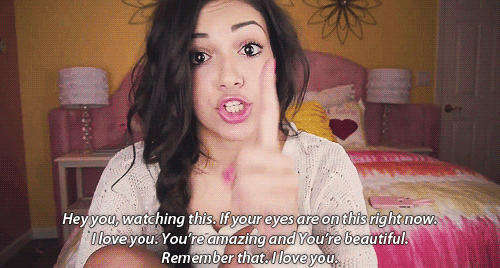 GIF via Tumblr
Age: 17
Before AwesomenessTV: YouTube's MacBarbie07
Tween star power: More than 2 million subscribers on YouTube
TV potential: Medium. Beth is a fashionista who does haul videos and collects make-up and clothes. She is one of the cohosts of IMO, Awesomeness TV's teenage version of The View. She could eventually move to an adult The View like… The View, or to a makeover show.
2) Gracie Dzienny

Photo via Nickelodeon
Age: 17
Before AwesomenessTV: Nickelodeon star on the show Supah Ninjas
Tween star power: 51,000 Twitter followers
TV potential: Medium. Gracie is already an actress on a children's TV show, and she's Mota's cohost on IMO. Her YouTube channel isn't as popular as the others, so she'd need to do more to stand out.
3) Meaghan Dowling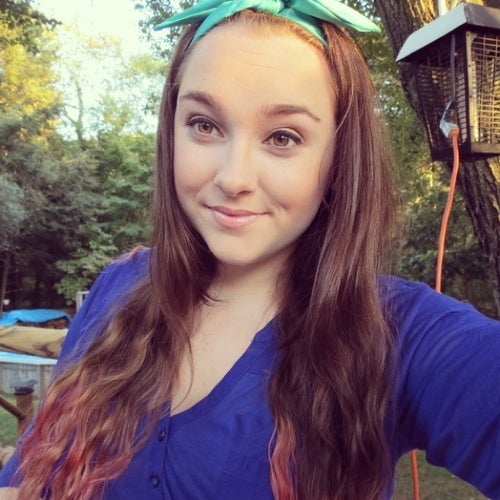 Photo via Tumblr
Age: 18
Before AwesomenessTV: Running the popular Twitter account @TeenThings
Tween star power: High. Meaghan understands exactly what tweens and teens want to hear about, and what they're feeling. And she captures it on her Twitter beautifully.
TV Potential: Medium. She's relatable. Cute, but not intimidatingly so, like the best girl friend you always wanted as a teen. But is she an actress? Time will tell.
4) Audrey Whitby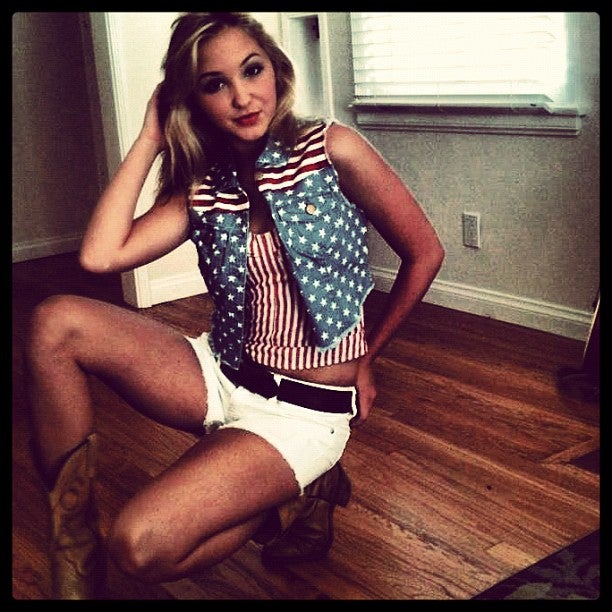 Photo via Instagram
Age: 16
Before AwesomenessTV: Audrey was an actress on the Disney Channel shows So Random and Dog With a Blog.
Tween star power: She often appears in sketches on AwesomenessTV's channel, rapping and playing characters like Hipster Cinderella and Overly Attached Girlfriend.
TV Potential: High. She's a cute, blonde, and bubbly. She's an actress but also a hostess for the channel. There's tons of room in the entertainment industry for a girl like Audrey. She's like a young Grace Helbig.
5) The Janoskians (Just Another Name of Silly Kids in Another Nation)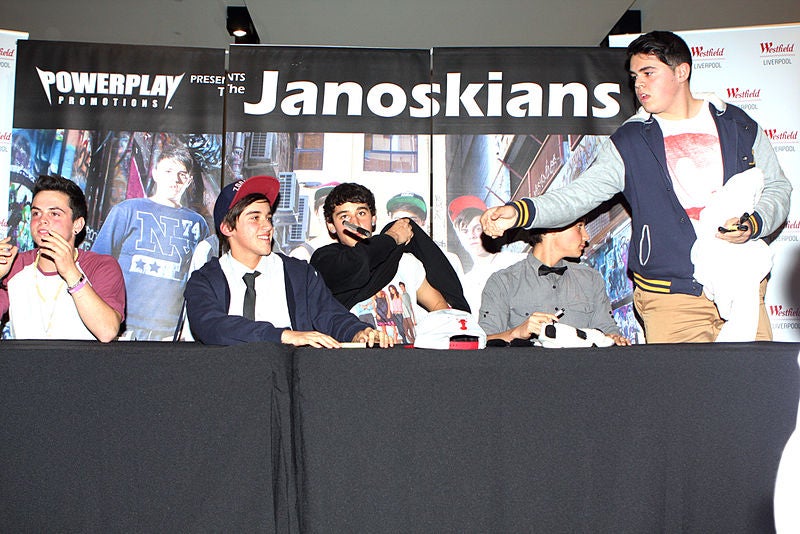 Photo via Wikimedia Commons
Ages: Beau Brooks (20), Jai Brooks (18), Luke Brooks (18), Daniel Sahyounie (19), James Yammouni (17)
Before AwesomenessTV: A group of Melbourne skate punks and comedy YouTubers doing pranks for pageviews since 2010. They also sing and perform stunts.
Tween star power: More than 987,000 YouTube subscribers and 696,000 Twitter followers
TV Potential: High. They have crazed fangirls, fanfiction, and they're a younger, accented version of the Jackass guys. It's like One Direction with an edge.

6) Daniella Monet

Photo via Wikimedia Commons
Age: 24
Before AwesomenessTV: Starred on the Nickelodeon show Victorious and helmed her own YouTube channel, xDaniellaMonet.
Tween star power: A little bit old for the tween crew, but that gives her the maturity to be Awesomeness's leader.
TV Potential: High. She's the host of AwesomenessTV's Nickelodeon show and appeared solo in the all the promo for it. Monet could lead any number of reality shows, talk shows, or The Soup-like E! shows. She's also a singer who's made music videos with Drake Bell and Ariana Grande.
7) Lia Marie Johnson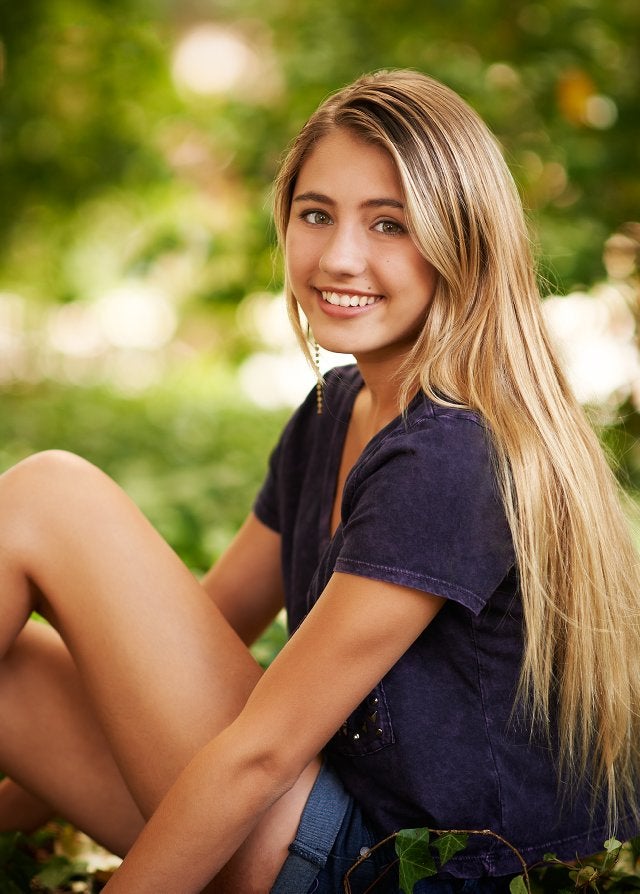 Photo via IMDB
Age: 16
Before Awesomeness TV: She was a favorite commenter on Kids React, an Emmy-winning YouTube series by the Fine Brothers. She eventually moved to Teens React, and numerous other YouTube channels.
Tween star power: More than 391,000 YouTube subscribers, more than 94,000 Twitter followers.
TV potential: High. Lia appears in AwesomenessTV as a character called "Terry the Tomboy" and in various comedy sketches. She's a beautiful girl and was often the most memorable and insightful on Kids React. She has potential to be a successful comedy actress.
8) Zay Zay and Jo Jo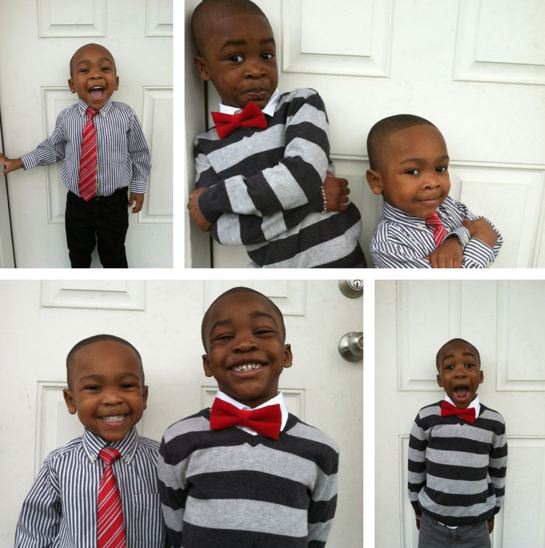 Photo via Facebook
Ages: About 7 and 5, respectively
Before Awesomeness: Zay Zay started out as the "5-Year-Old YouTube Comedian," which gained him a lot of press for his charming and precocious personality. His father filmed sketches featuring Zay Zay and his little brother JoJo that garnered millions of views and subscribers. Now the siblings host a show on AwesomenessTV, Crazy I Say. Zay Zay will also be in the Little Rascals reboot as Buckwheat.
Tween star power: Zay Zay has more than 14,000 Twitter followers, but he's just a kid. They're the adorable younger brothers of YouTube—not yet tweens.
TV potential: High. The boys are super young but super talented. If the cuteness sticks around, they could be the new Jaden and Willow Smith. Zay Zay wanted to be a comedian, the boys' dad knew they were gold, and he got them an audience. They could both be funny, successful actors.
9) Hunter March

Photo via Facebook
Age: 22
Before Awesomeness: Hunter ran a YouTube channel called Hunter March Films and made videos like "Shit Valley Girls Say." Hunter now hosts three shows on AwesomenessTV: The Daily Report, Dear Hunter, and Awesomeness Hollywood.
Tween star power: Getting there. Not a huge fanbase on Tumblr, Twitter, or YouTube, but he's had a few hits with videos starring other YouTubers—like this one where Lia does his makeup.
TV potential: Medium. He's got a real Bravo-style Joel McHale thing going so he could host a show and be really successful. Think young Andy Cohen.
10) Ingrid Nilson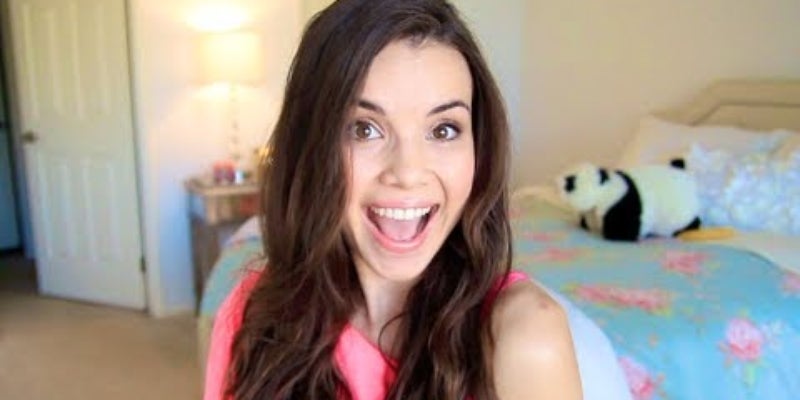 Screengrab via YouTube
Age: 24
Before AwesomenessTV: In 2009, Ingrid started a YouTube makeup tutorial channel about beauty, fashion, and "GIY" (Glam It Yourself). She currently has more than 1.5 million subscribers. On AwesomenessTV, Ingrid's in the second season of Make Me Over, where she does make overs on average teenagers.
Tween star power: 300,000 Twitter followers, more than 1.5 million subscribers on YouTube. Her breakup with boyfriend Luke Conrad made her the target of intense speculation and "celebrity" gossip.
TV potential: Medium. Her show is part What Not to Wear, part Today Show's "Ambush Makeover" and could easily fit on the Style Network, E!, or Bravo.
11) Meredith "Mere" Foster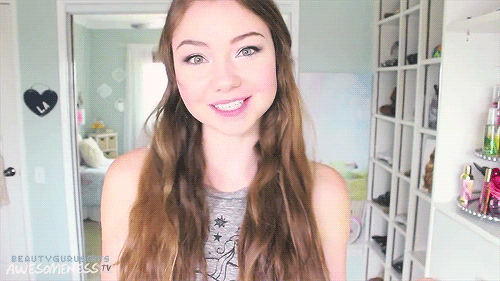 GIF via Tumblr
Age: 18
Before Awesomeness: Her makeup and cosmetics YouTube channel StilaBabe09 has more than 1 million subscribers.
Tween star power: Her YouTube channel, which teamed up with Awesomeness TV, and her Twitter account, which has more than 226,000 followers.
TV Potential: Medium. Her videos are popular and stylized with great music and specific, usable tips. She'd be a good commentator on a show like Chelsea Lately, discussing celebrity style, since she often steals looks from the Kardashian/Jenners, Selena Gomez, and Miley Cyrus.
Illustration by Jason Reed