First came streaming video, and it was good. Then came streaming apps, which let us watch our favorite content on basically any multimedia device, provided we had an internet connection. Things are even better these days, as major services like Netflix and Starz allow users to download content for offline viewing. But people still wonder whether you can watch Amazon Prime Video offline.  
Can you download movies and TV shows off Amazon Prime Video? In short, yes—but not on every device. Here's everything you need to know about watching Amazon Prime Video offline, from what devices allow it to the limits the company sets.  
How to watch Amazon Prime Video offline
Which devices will let me watch Amazon Prime Video offline?
The bad news for workers on the go is that you can't download Amazon Prime Video content onto your laptop. Subscribers can download movies and TV shows onto every major mobile device that supports the Prime app. This includes Amazon Fire tablets, Android phones and tablets, and all iOS devices. If you want to know if your device supports downloads, just launch the app. You'll see a "downloads" option waiting in the menu on the bottom of the screen.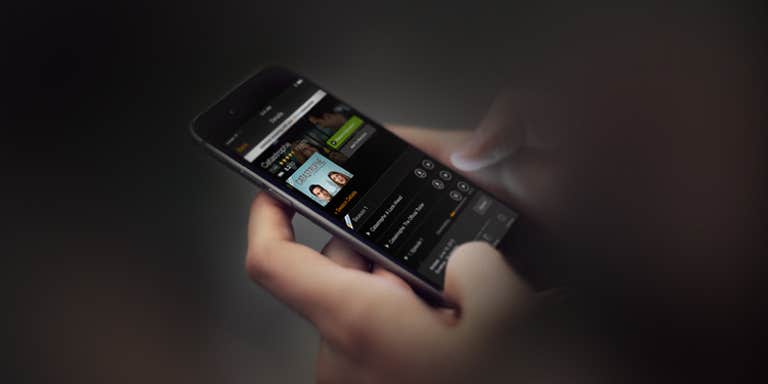 READ MORE:
What content can I download off Amazon Prime Video?
The vast majority of your favorite content is available to download offline from the Prime Video app. If it has the "Prime" banner on it, you're in luck. From The Wire to Teen Wolf, everything we tried to download offline from Amazon Prime Video saved to our devices. There's probably a movie or TV show on Prime Video that you can't download offline, but we weren't able to find it.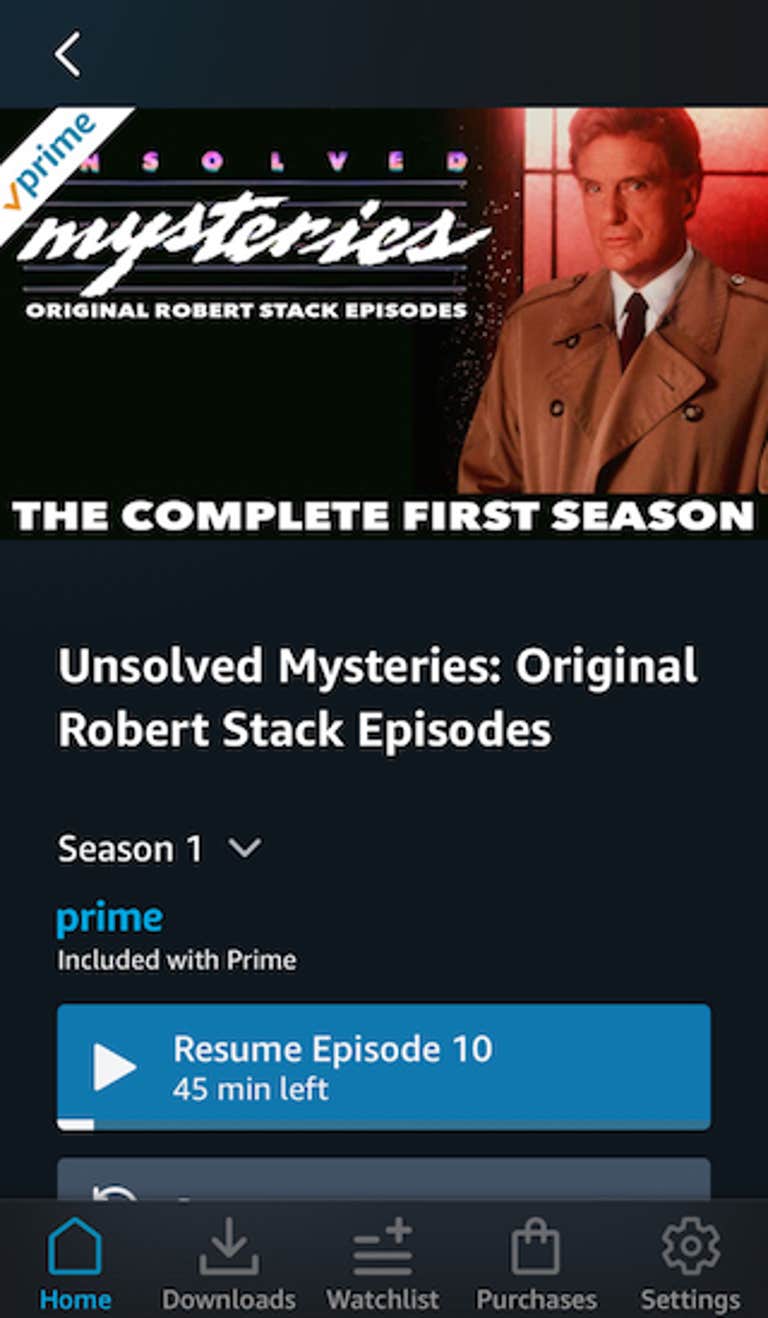 How do I download Amazon Prime Video content offline?
Downloading is incredibly simple on the Prime Video app, particularly when it comes to TV shows. Simply visit the page of the show or movie you want to download and hit the "download" button. You can download single episodes, entire seasons, or whole movies with the press of a button. The app will even notify you when your download is done. When you're done watching, videos will automatically remove themselves from your device.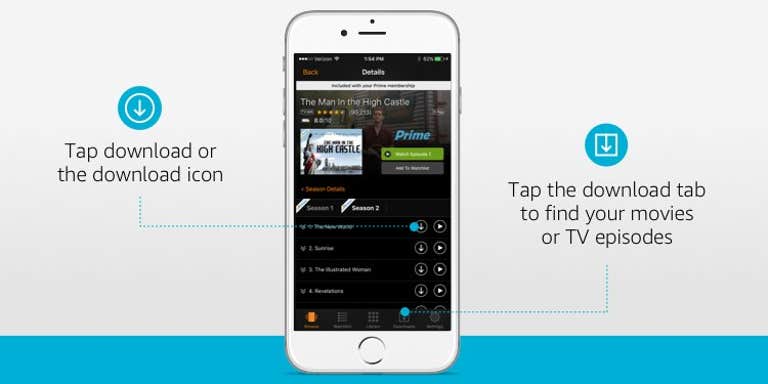 How long will I have to watch each download?
In most instances, users have 30 days to watch their Amazon Prime Video downloads before they disappear from their devices. But once you start watching a title, you'll have 48 hours to finish it, so don't take three days to watch the new episode of Suits. If your Amazon Prime membership lapses while you have content downloaded to your device, watch it in airplane mode. You'll lose access the next time you connect to the internet, unless you re-up your Prime membership. 
READ MORE:
Where are my Amazon Prime Video downloads located?
At the bottom of your Prime Video app, you'll find a menu bar including "Home" and "Settings." The second menu bar option is "Downloads." This is where you can manage all your current videos, delete videos to make room for new ones, or daydream about what to watch next.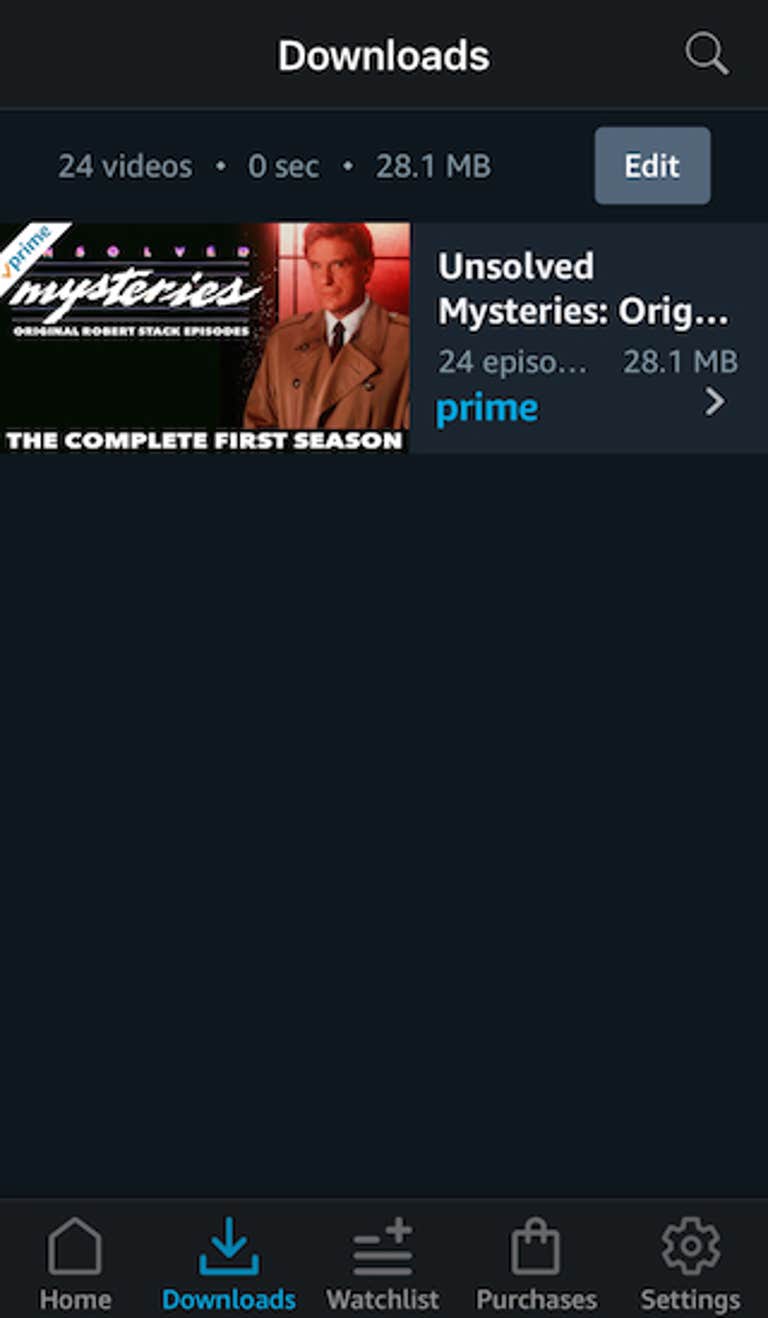 Does Amazon Prime Video have any download restrictions?
You can download the same title to two different devices, but no more than that. Users are limited to either 15 or 25 Prime Video downloads at a time, depending on their location. Amazon doesn't let customers know how many titles they can download based on their location, so it may require some trial and error to find out your limits. I was able to download 24 episodes of Unsolved Mysteries in Los Angeles, so it stands to reason Los Angelenos have the 25-title limit. 
The rest is up to you. Get the most out of your Prime membership and download some Amazon Prime Video content offline. It'll come in handy while you're waiting on deals during the upcoming Prime Day. 
Still not sure what to watch on Amazon? Here are the best Amazon originals, the best documentaries on Amazon Prime, what's new on Amazon, the best 4K movies, Amazon original movies, alien movies, and the sexiest movies you can stream right now.  
Looking for something more specific? Here are the best comedies on Amazon Prime when you need a laugh, sad movies to make you cry, kids movies for the whole family, the best thrillers to get your heart racing, and the classic movies on Amazon Prime everyone should see. If that's not enough, here are the best Amazon Prime channels.