I've always loved Transparent, but in 2019, my relationship with it has become a lot more complicated. In the wake of Jeffrey Tambor's firing last year following sexual misconduct allegations from other members of the show's staff, Amazon's one-time critical darling concludes with an extended musical episode. Picking up the pieces following Tambor's ousting and continuing without Maura Pfefferman was never going to be an easy task. Yet for better or worse, it's clear from the finale that series creator Jill Soloway had a lot of other things on her mind, too.
Transparent: Musicale Finale
RELEASE DATE:
9/27/2019
DIRECTOR:
Jill Soloway
STREAMING:
Amazon
'Transparent: Musicale Finale' is strange and moving—yet for all its ambition, the show fails to reckon with the shadow hanging over it.
The finale finds the Pfefferman children spiraling, as usual, as they try to put together a funeral for Maura, who has died in her sleep. Josh (Jay Duplass) is coming to terms with being a sex addict. Sarah (Amy Landecker) is trying to put things back together with her husband, Len (Rob Huebel). Ari (Gaby Hoffmann), née Ali, has recently come out as nonbinary and is considering becoming a rabbi following a trip to Israel. Meanwhile, their mother and Maura's ex-wife, Shelly (Judith Light), decides to write a musical about their family, following the news of her former partner's death. 
Transparent has always been an excessive show, tonally and emotionally, so a musical doesn't feel like too radical a departure. And as soon as the opening number, the Landecker-led "Sepulveda Blvd," kicked in, I was sold. A lot of the songs (all written by Soloway's sister, Faith) are good and would work in a musical completely unrelated to the show.
Where the episode falters is its "musical within a musical" moments. In every number where the jazz hands come out, the cast practically announces, "We're doing a MUSICAL!" The issue isn't that Transparent hasn't been campy in the past—it has—but that these winks distract from everything else Soloway is trying to accomplish.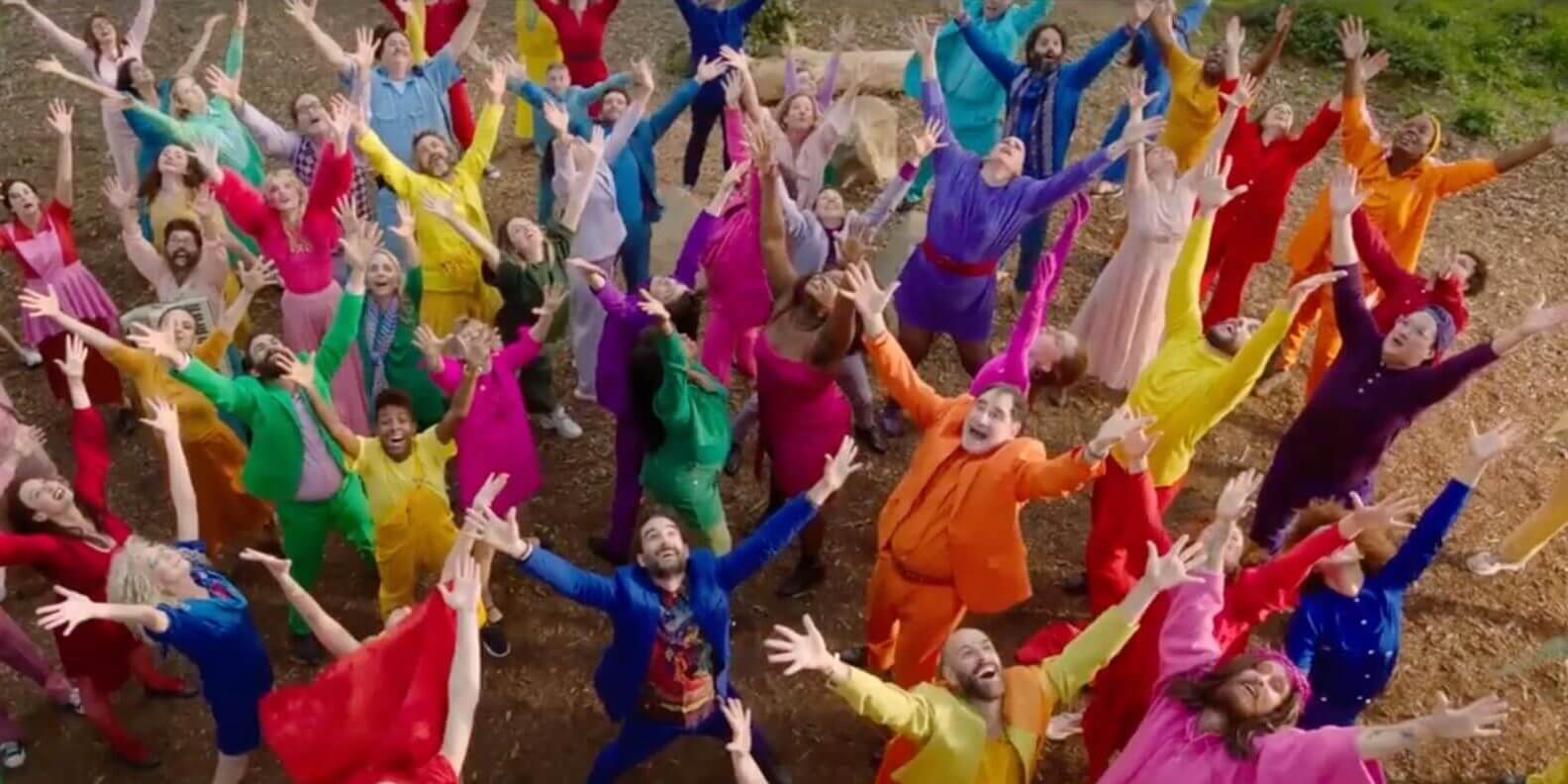 That includes, for instance, the finale's commentary on Judaism. This has also been a central plot point since the beginning of Transparent, so much so that the centerpiece of season 4 was the Pfefferman family's trip to Israel. Unfortunately, Ari's spiritual awakening and quest for a "bart mitzvah," which might have otherwise played out over the course of a whole season, gets rushed here. Then there's the finale's focus on the Holocaust, which comes to fruition in a final number called "Joyocaust." It's not edgy or offensive so much as strange and superfluous.
Thankfully, the cast is as wonderful as ever, with the Pfefferman children all in peak form and Light shining in particular. Shelly has slowly become more integral to the show over the past few seasons, but in the finale, she makes a strong bid for Transparent's most compelling character. When the Pfeffermans are all at their best (or worst?), the show hardly needs Maura to be worth watching.
If anyone upstages the central cast, it's Alexandra Billings as Maura's friend and roommate, Davina. Not only is Billings a fantastic singer, but she features more prominently than any other trans person in the finale, and therefore has the difficult task of shouldering most of the finale's gestures toward representation. Thankfully, she does this beautifully, even as the series knowingly acknowledges she's a side character.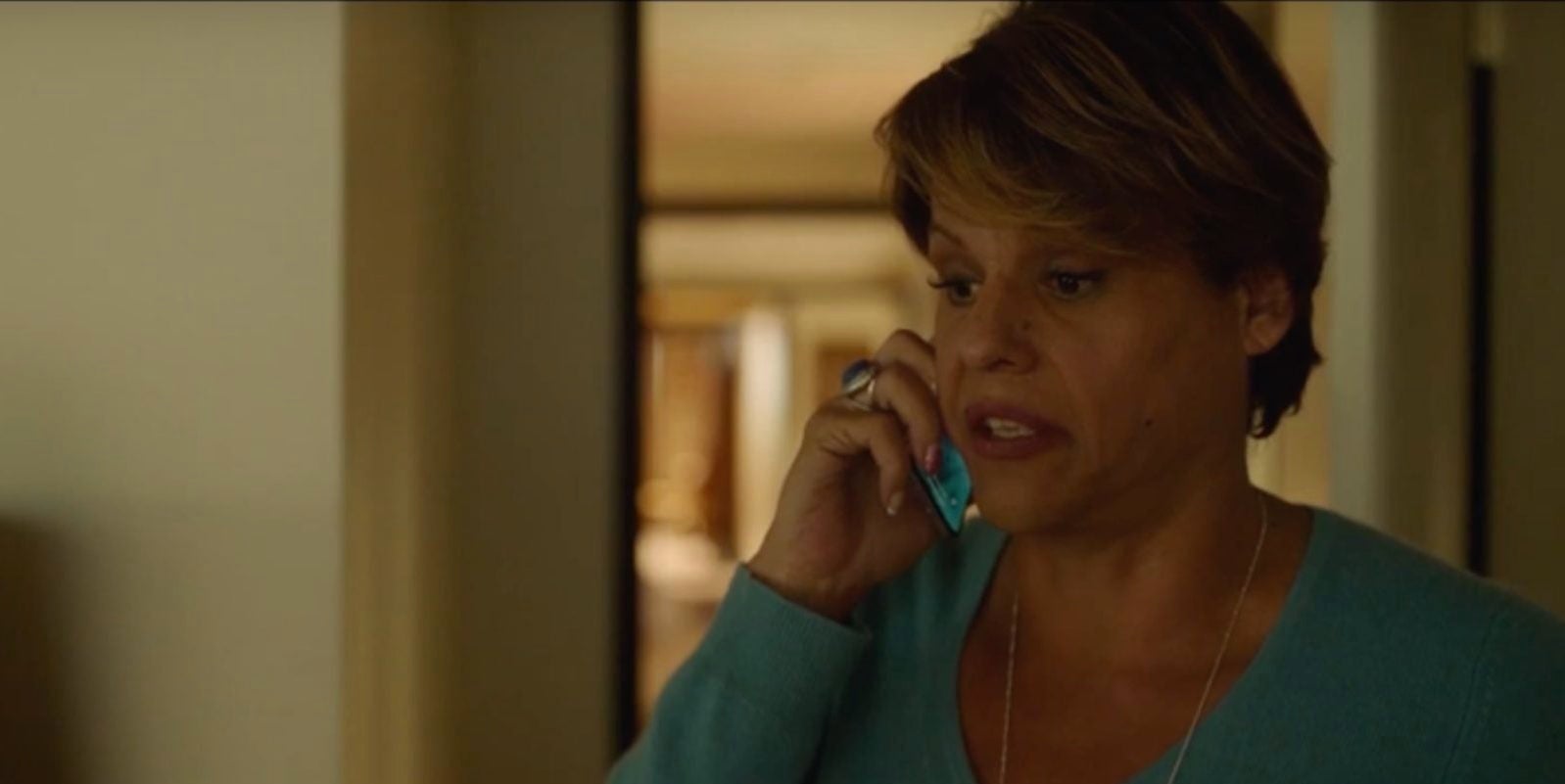 Nearly every guest star Transparent has ever had returns for its final bow, but the transcendent Kathryn Hahn gets the most screen time (which no one in their right mind could complain about). Yet none of the appearances from former ensemble members resonate quite as much as the turn from newcomer Shakina Nayfack, who radiates as a pot dealer Shelly casts as Maura in her play. 
But as good as Billings and Nayfack are, I'm not alone in feeling like the Transparent finale fails to adequately address transgender issues. The special alludes to Los Angeles' LGBTQ youth center and the potential for Maura's house to eventually benefit homeless trans kids. But sadly, this storyline is an afterthought. It's strange for Transparent to paint such a hagiography of Maura because anyone who watched the show would tell you she was no saint in life. Moreover, in trying to separate the character from Tambor, it feels like Transparent missed an opportunity to explore a complex trans character's faults.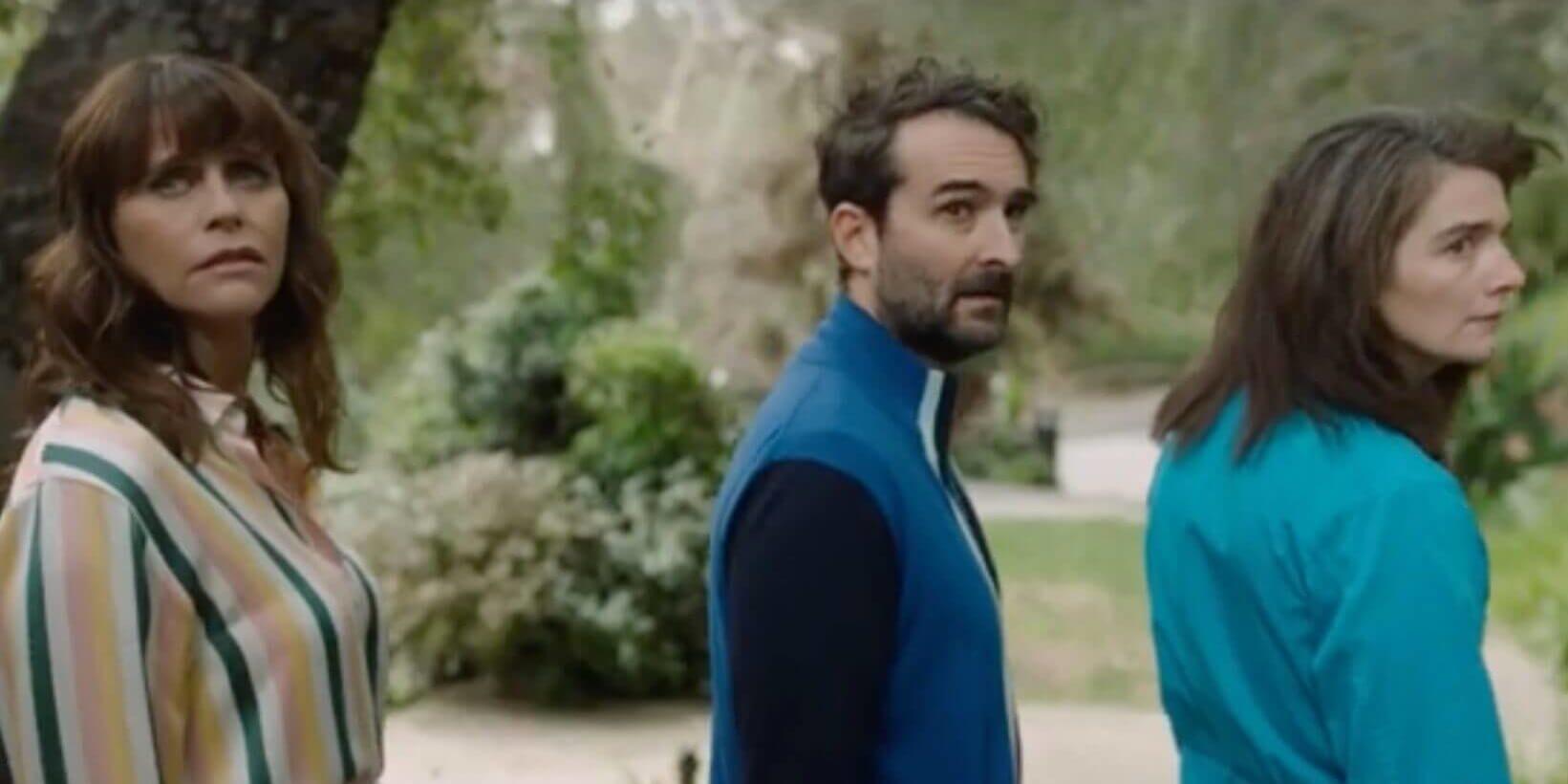 Vulture's Matt Zoller Seitz referred to Tambor's actions in relation to Arrested Development as "cultural vandalism." But they feel even more damaging considering his role on Transparent. Here was a person who had not only been a part of a story about the trans community, but claimed to be an ally, and turned out to be exploiting the very people he was supposedly empowering.
So where does that leave the viewer with Transparent, and its ambitious, moving finale? As a person of privilege, I'm still grateful for this show—for how it moved me, for what it has taught me, for the fact that in many ways, it made me a better person. But I can't deny the fact that for trans people, Tambor's role in this series may have made things worse. Transparent was a landmark for LGBTQ representation and for streaming television as a whole. Yet as much as the finale wants to put a bow on everything, life rarely gives us such perfect endings. 
Still not sure what to watch on Amazon? Here are the best Amazon originals, the best documentaries on Amazon Prime, what's new on Amazon, the best 4K movies, Amazon original movies, alien movies, and the sexiest movies you can stream right now.  
Looking for something more specific? Here are the best comedies on Amazon Prime when you need a laugh, sad movies to make you cry, kids movies for the whole family, the best thrillers to get your heart racing, and the classic movies on Amazon Prime everyone should see. If that's not enough, here are the best Amazon Prime channels.