Ilana Glazer's debut comedy special arrives at the start of a new decade, and the planet is lit'rally burning, but she does her best to shake off the creeping dread. 
Ilana Glazer: The Planet Is Burning
RELEASE DATE:
1/3/2020
DIRECTOR:
Ryan Cunningham
STREAMING:
Amazon
Glazer opens up in her first standup special.
The Planet Is Burning, filmed in Houston, Texas, marks Glazer's standup comedy debut. As one half of Broad City, Glazer represented the proudly stoned, the ride-or-die friend, the idealist. She played Ilana Wexler in the Comedy Central series, but, as she points out early in the hour special (after joyfully making her entrance to Rihanna's "Sex With Me"), Ilana Glazer is more responsible and mature: She takes vitamins before smoking weed. (She also makes her husband buy their weed because NYC weed dealers are most of her "demo.")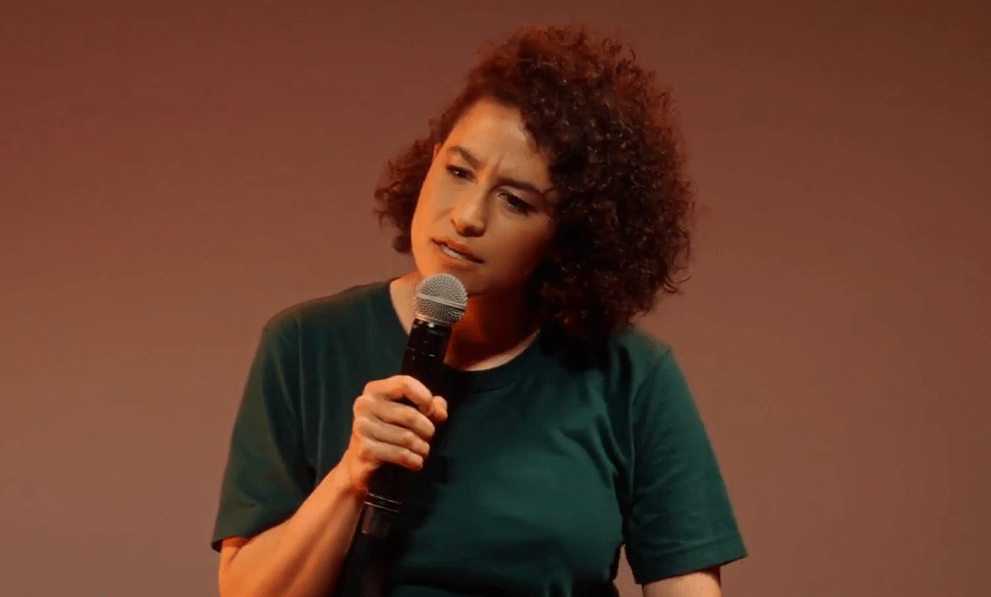 Trying to untangle yourself from a beloved TV show character (and her other half, Abbi Jacobson) must be a little daunting, and Glazer is self-aware enough to know she can't just fall back on do-you-remembers. In this new medium, she's trying to express a point of view, a shared experience. And there are still plenty of people who feel a deep connection with her. 
On Broad City, she played with a masculine and feminine energy, and here she devotes a good bit of time to breaking down the labels of "gay" and "straight" and the freedom in saying that you're both, or neither. She bristles at the term "husband" and its Victorian confines. She muses on women's battle with sanitary products and hypes up the Diva Cup to the point where I had to check her The Planet Is Burning merch site to see if she was selling them. She assesses the failed branding and aesthetic of modern-day White supremacists.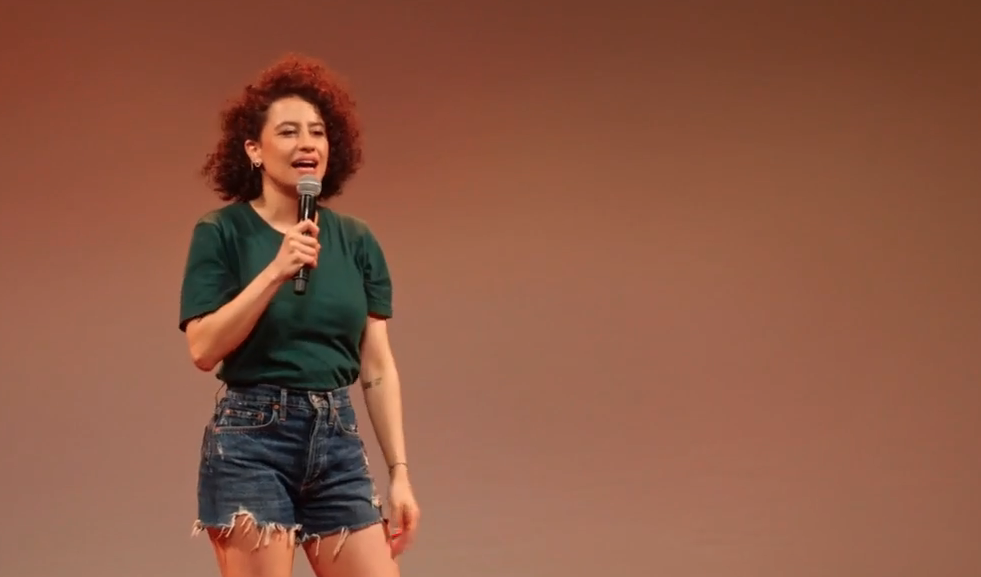 Glazer is a gifted performer—energetic, physical, and quick with an impression. She has a voice that people are drawn to. But there's a sense that she's still finding her footing in this medium. And that's OK: Institutional misogyny, anti-Semitism, homophobia, and looming climate disaster are big, inescapable issues. (There is some cognitive dissonance between the title of the special and Amazon's alleged stance on climate activism.) 
Glazer doesn't go full fatalist; she's channeled her frustrations into good causes, like the Generator Collective, which documents people's experience with public policy. This reintroduction is more of a personal one, but there's some wiggle room, too. 
Looking for something to watch? Here are the best comedies on Amazon Prime when you need a laugh, sad movies to make you cry, kids movies for the whole family, the best thrillers to get your heart racing, and the classic movies on Amazon Prime everyone should see. If that's not enough, here are the best Amazon Prime channels.