Some pranksters from 4chan are trying to convince iPhone 6 owners to bend their phones.
The effort by /b/, 4chan's random imageboard and pit of sin, follows news reports of people intentionally and unintentionally bending their brand new phones.
The objective of /b/'s prank is to use various Apple-inspired ads to convince gullible owners to bend their phones as a way to improve their screen angle and give it a "unique shape."
The prank has been unofficially called Bend.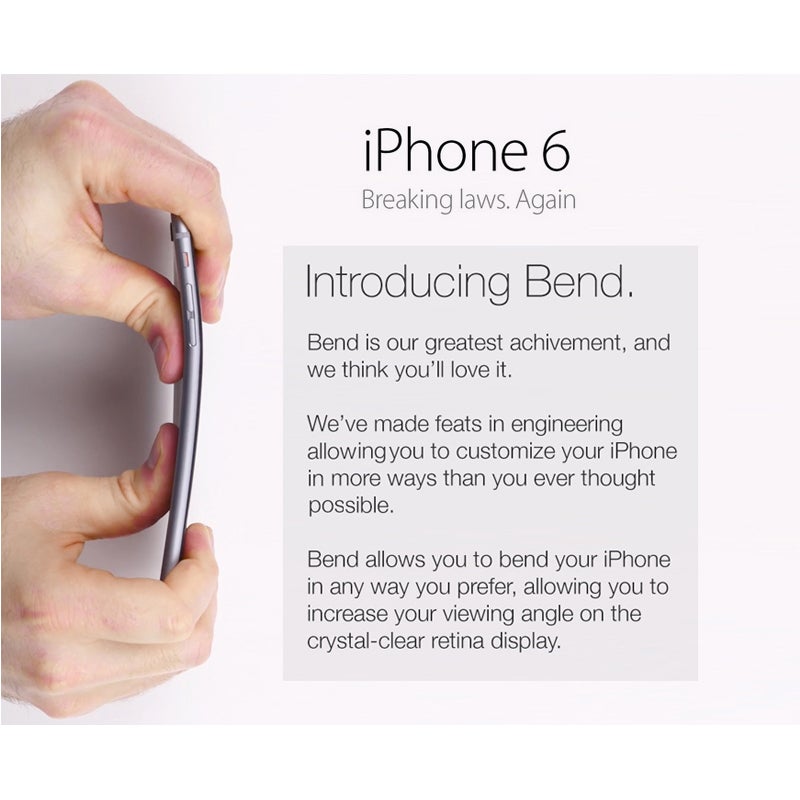 The following screengrabs are from one of the threads /b/ users used to share their ads. To see them larger, visit here and here.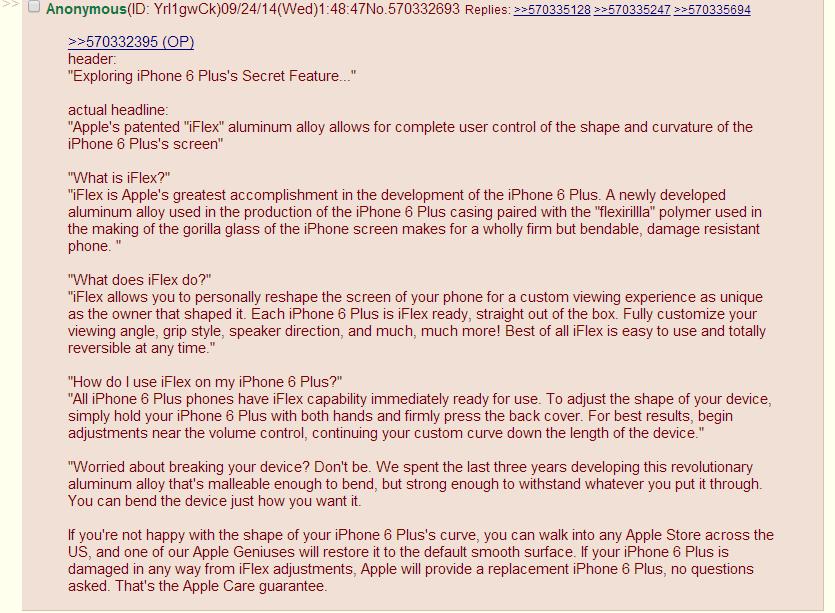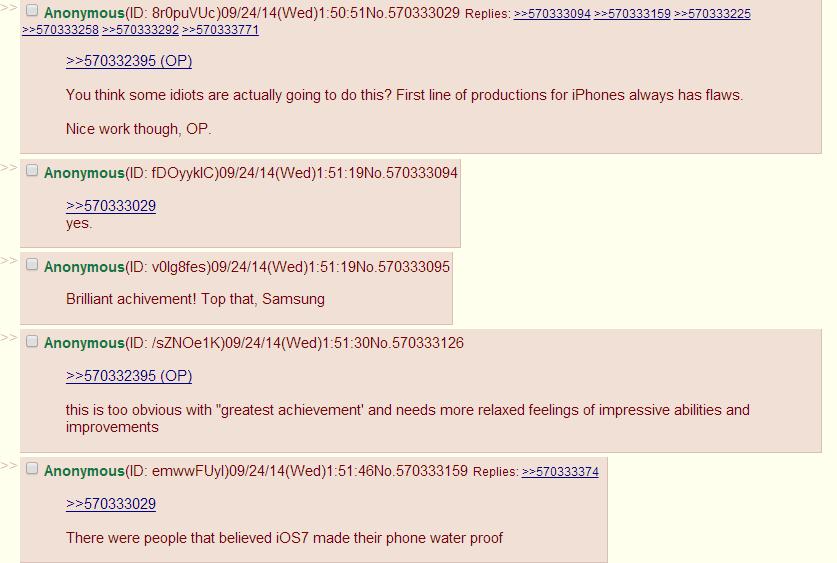 This prank follows just a week after /b/ tried fooling people into microwaving their iPhone 6's in order to unlock some special feature. That prank was called iWave.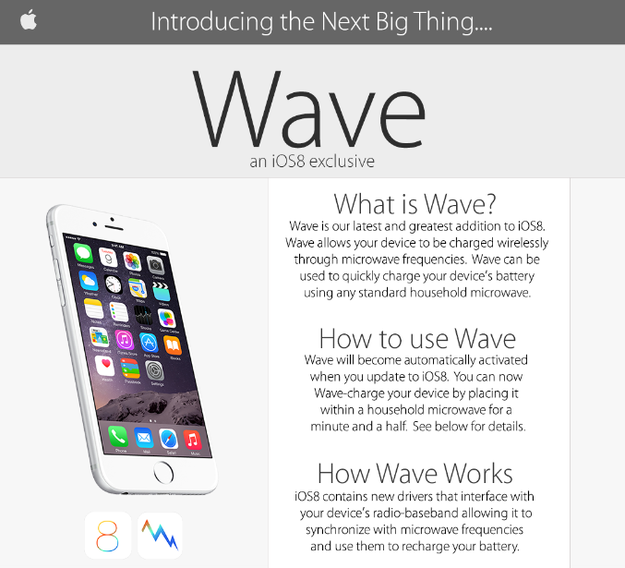 In case you don't trust your BS meter (or know an iPhone user who's particularly dupable), here are some of the other /b/ Bend ads to watch out for.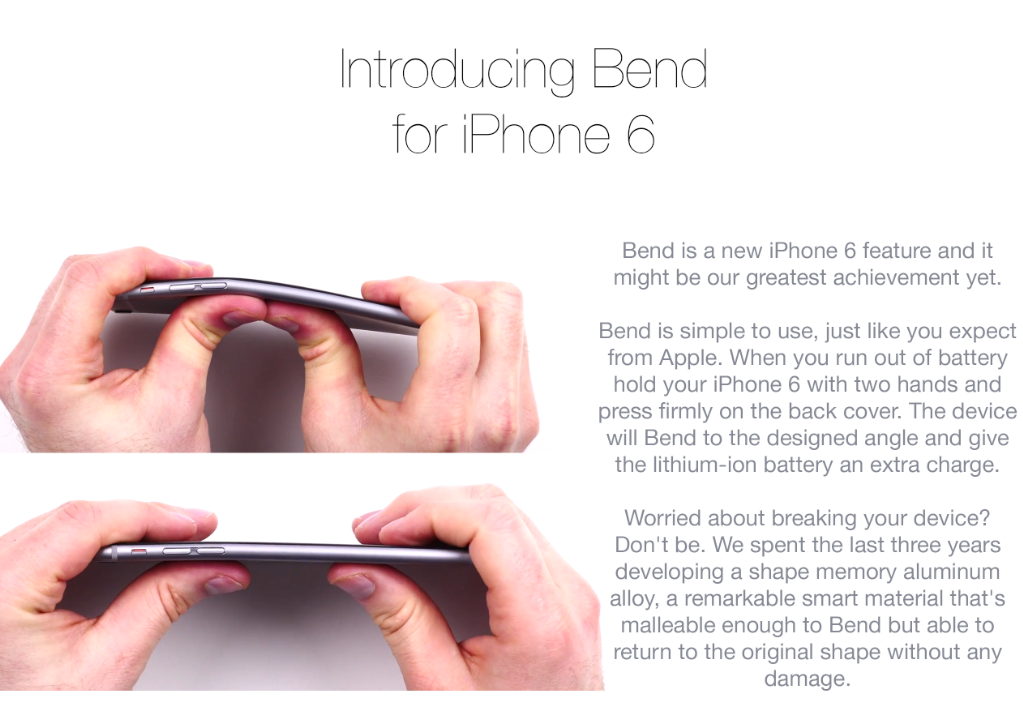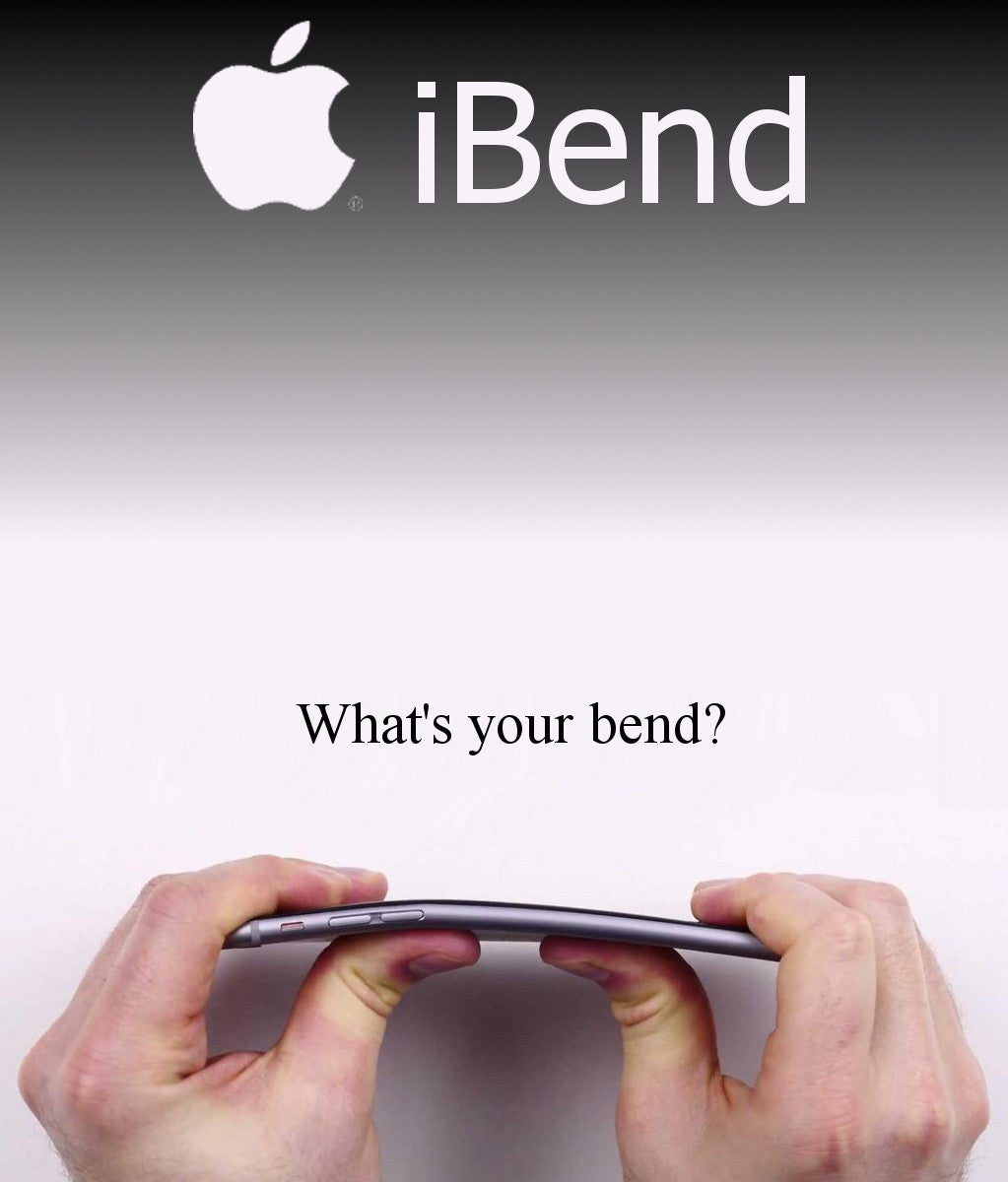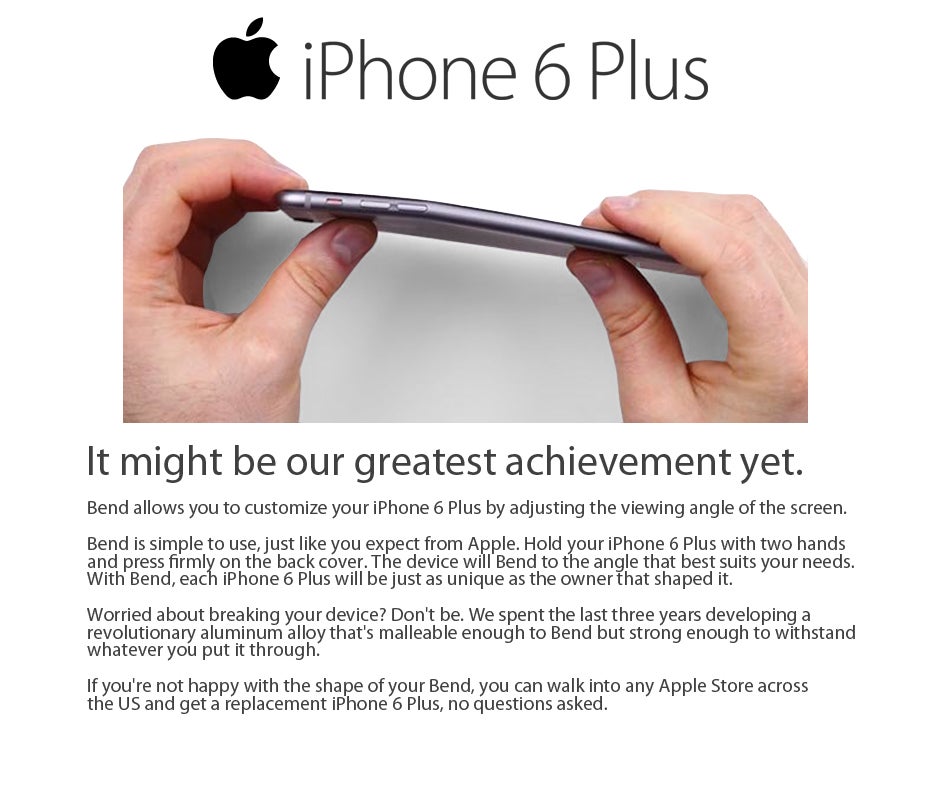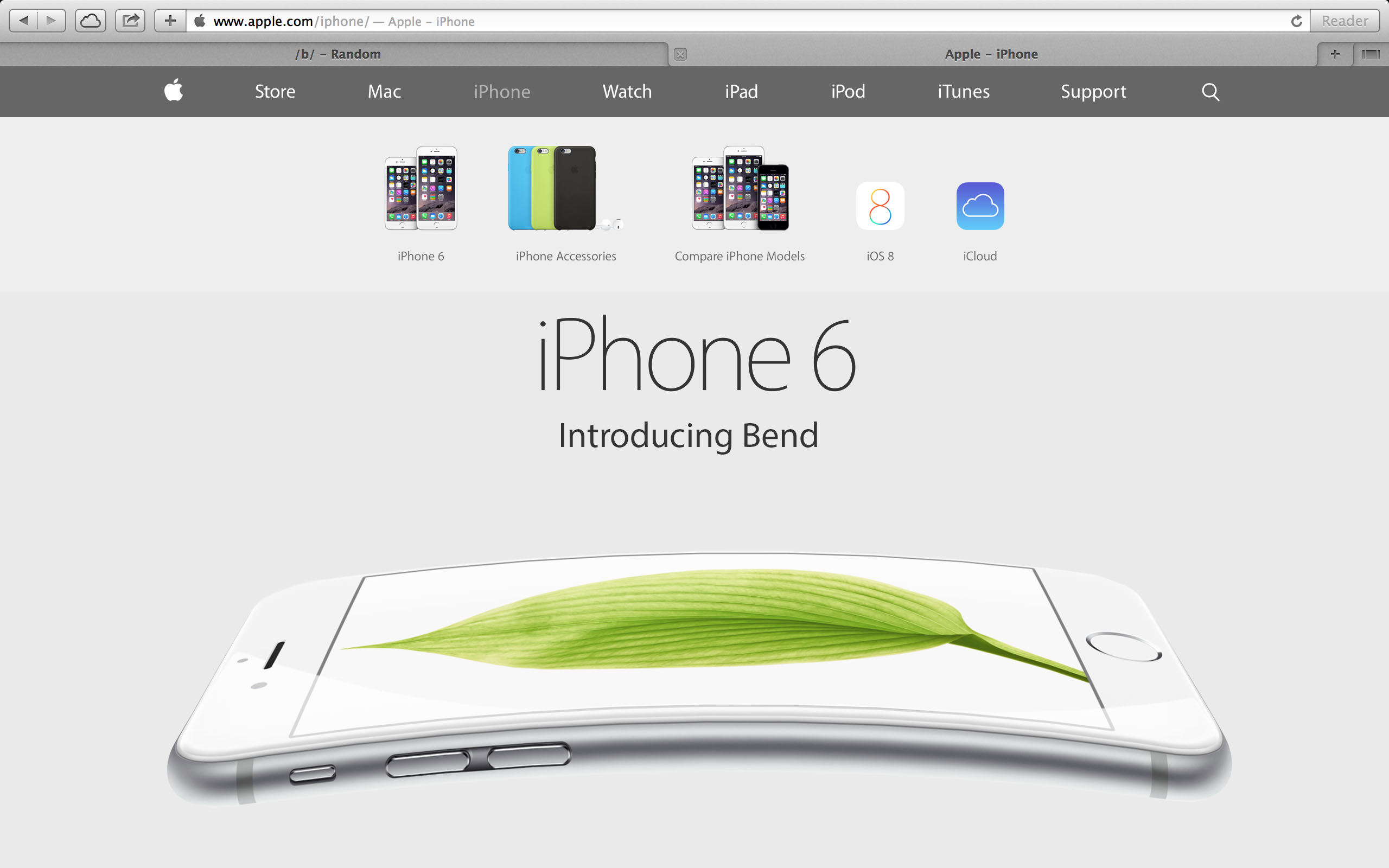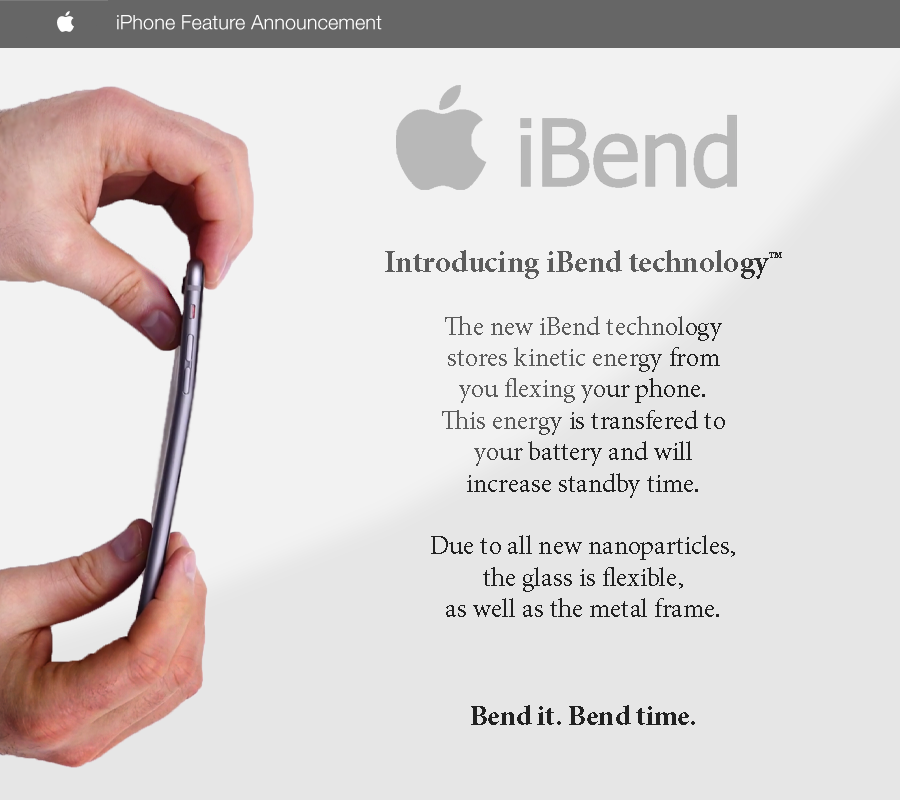 Photos via 4chan