Pac-Man isn't the only character with an insatiable appetite.
From mini-Death Stars to Batman signals, some of the world's most recognizable movie, TV, and video game characters are chowing down on the appropriate spherical objects as part of a new project from Jonah Nigro, a Reddit power user.
Nigro's Pac-Mods drawing project gives more than 25 different characters—such as Spiderman—the Pac-Man treatment: big, round heads, mouths wide open, eager to gobble up a fitting snack—like a spiderweb.
"I was cleaning out my room, and I found this old doodle from 7th grade and my old Wacom tablet at the same time. I figured that when I was a little kid I had always wished I was a better artist, and now that I could do a passable job I felt like I owed it to myself to do it," Nigro told the Daily Dot. "So I just did the same four that were in the doodle, and then posted it to Facebook asking friends for suggestions. I got a bunch and started sketching them up until somebody suggested that I make a Tumblr."
Nigro has been working on the project for about a month, with each illustration taking about an hour to complete. The illustrations were inspired by watching a lot of TV, reading, and researching characters online.
Nigro posted his illustrations to Reddit late Sunday night where the community inspired him to make T-shirts (only three have been sold so far) and collaborate on a Pac-Man mod featuring his characters.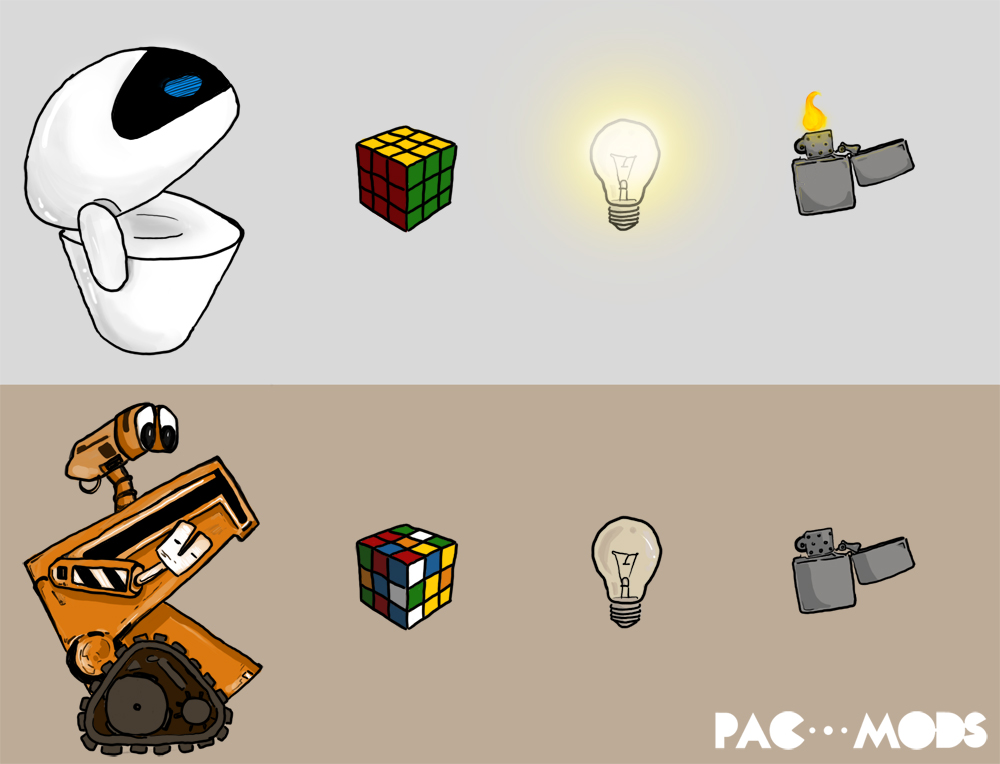 "They are just too nice to me," Nigro said. "I got a lot of really awesome ideas for more Pac-Mods that I am definitely going to do."
With about a month left before the start of his first semester at Bennington College, Nigro has been busy spending time with friends and "getting into an appropriate amount of trouble." And of course, making Pac-Mods.
"The possibilities are endless. I already have an idea list that is 30 or 40 names long, half are requests and half are just ideas I jot down. I intend to keep making one every day, and uploading them to my Tumblr," he said. "Maybe if I get enough of an interest I will figure out a better T-shirt situation, lots of people have told me to take it to threadless. For now I'm just having a lot of fun with it."

Illustrations by Jonah Nigro