Just call Ryan Fitzpatrick the anti-Hallmark.
In a world full of bland holiday sentiments, Fitzpatrick's creations have an edge. In his Etsy store, MANvsGEORGE, subjects span from whimsy to black humor, all with clean modern lines.
"Amidst all the Santas and reindeer and other holiday cheer, I just sent off an order for one of my darker prints, titled 'You Should See The Other Guy.' It is a pop-art style image of a smiling little boy with a black eye and bloody nose," he told the Daily Dot in an email.
"Maybe it'll be used as a Black Friday victory poster," he quipped.
The Milwaukee native has been selling greeting cards on Etsy for the past two years. He owes the handmade selling platform for the strides he has made in expanding his business.
"My first greeting card rep found my work through Etsy," he said. "That connection alone has helped expand my retail map beyond my home state of Wisconsin to 15 shops in the Los Angeles area."
Fitzpatrick, who sells cards for Christmas, Hanukkah and nondenominational holidays, said this is his most hectic season by far.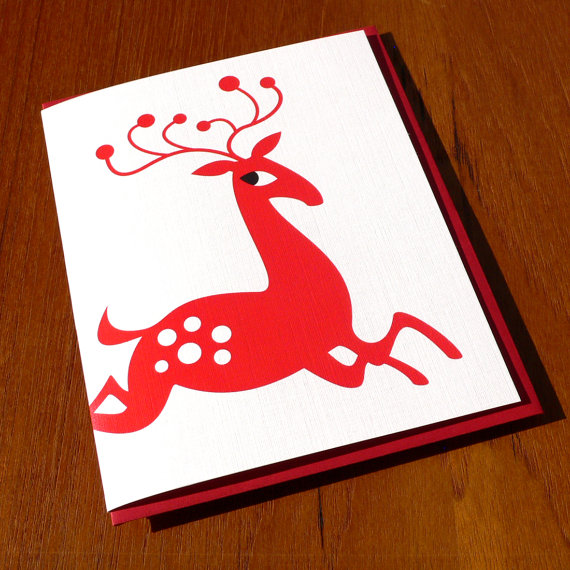 "The worst part [of selling during the holidays]? Packing tape stuck to my butt, discovered only after I returned from the post office. True story," he said.
The designer usually sells his cards in multiples of ten, but encouraged readers to try his Twelve Days of Christmas pack for some variety. It retails for $24, or $2 a card. Beat that, Hallmark.
"There's bound to be the perfect card for everyone on your list," he said.