What happens when memes become reality? The Austin (Texas)  Independent School District just found out.
Another's school year has started, and the AISD just released its guide for new hires. The cover might look pretty unremarkable, unless you know your memes.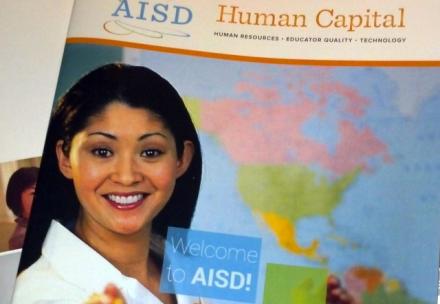 If the woman in the photo looks familiar, it's because she's also the face of the Internet meme Unhelpful High School Teacher, which was pointed out in this Reddit post. Austin's KUT News confirmed that the image, which was originally a stock photo, is actually the cover of the guide.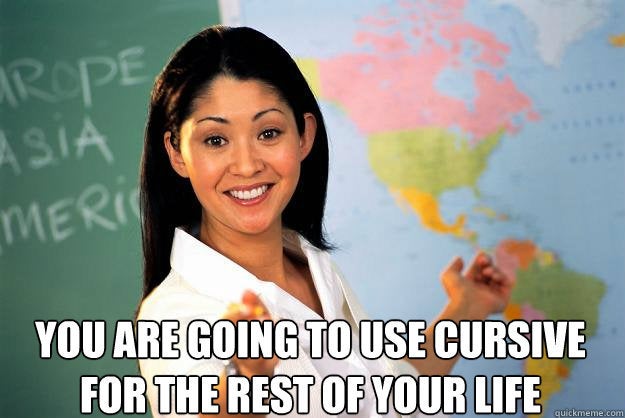 Was a graphic designer trolling AISD? The subsequent Reddit comment thread was even more enlightening, something that rarely happens:
"As someone who has worked with AISD on past projects, I can confirm that this is highly probable. That institution is one big bureaucratic nightmare."
A redditor named JoelBlackout, who originally posted the image, clarified his original post:
"To be clear, I was not hired by AISD. I have been dealing with some impossibly dense administrators at Casey Elementary and found this image while Googling about my difficulty with them. Considering the situation, it just seemed too apropos."
Apparently, the Teacher's Retirement System of Texas also employs the photo, and the Austin Animal Center uses the kitten photo from this classic meme.
H/T KUT News | Image via Know Your Meme