With hundreds of millions of tweets per day, it's impossible to follow everything happening on Twitter. Every Friday, the Daily Dot rounds up notable Twitter news and stories from the past week—in 140 characters or fewer.
Twitter acquired social TV analytics firm Bluefin Labs, deepening its ties with the entertainment world.
 
The mobile apps were updated, with a bigger focus on search. Meanwhile, you can now see tweets older than a week in search results.
 
Your favorite Twitter apps have just a few weeks to change how they hook into Twitter's data. Here's what'll happen if they don't.
 
In shocking news, Twitter CEO Dick Costolo wants a billion people tweeting. He also admitted it can take a while to really "get" Twitter.
 
Manti Te'o, the football prospect with the not-so-real dead girlfriend, quit Twitter. A smart move, unless he's starting some fake accounts.
 
The Syrian Electronic Army grabbed Sky News Arabia's Twitter accounts for a spell.
 
A writer asked Esquire's Chris Jones for writing advice on Twitter, and framed the scribe's response: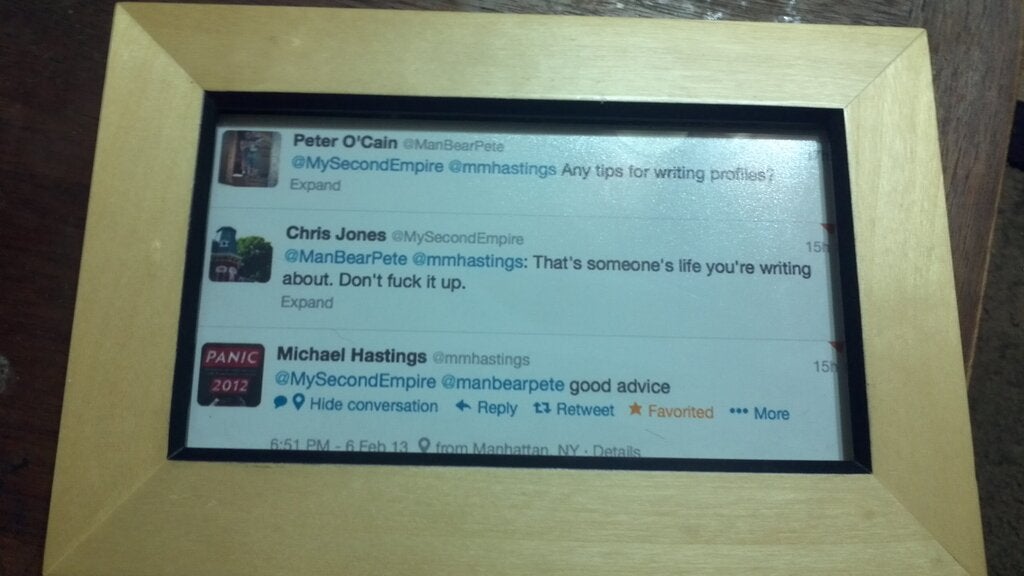 A seemingly broke soccer player shut his account after tweeting a photo of a bag of cash. Another was charged over an alleged racist tweet.
 
Jared Leto is making a new music video, and called for "albinos" to appear in it. Sensitive soul that he is.
 
A teen was charged with two felony counts of making terroristic threats after allegedly threatening to blow up two schools.
The week's best new users: Somalia's prime minister, Abdi Farah Shirdon, joins many other world leaders in tweeting. Actor Shia LaBeouf signed up too, but quickly quit. Perhaps he wasn't happy with all the people who were blocking him.
Photo of the week: Britney got a new dog! It looks like she's been crying tears of happiness over the cute pooch. (@britneyspears)