You can always spot an apartment-for-rent ad on Craigslist, with its tell-tale dialect of random caps locks, asterisks, and exclamation points. This lingua franca of Internet real estate has evolved from an environment of brokers pedaling overpriced, windowless sublets.
Of course, this fact is easily lost on those desperate for a place to live. After a few weeks on Craigslist, with the end of the month coming near, one begins to believe the uppercase enthusiasm of words like "****COZY****" and "!!!PRICED TO MOVE!!!"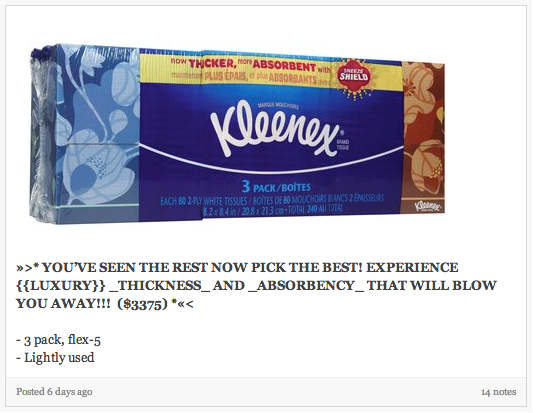 But if ever you need a reminder of the true purpose of this Internet-broker dialect, check out the Broker Bodega, a new Tumblr that deploys this brokerspeak to advertise standard corner-store fare like mouthwash and spaghetti.
For example, this ad for Bounty paper towels: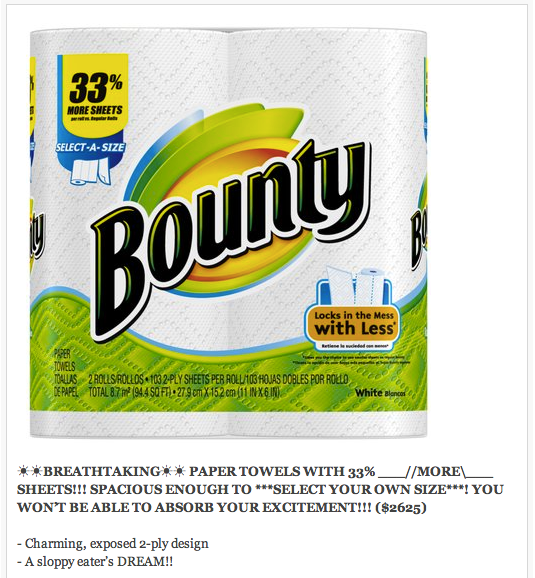 Or this one, for Vicks VapoRub: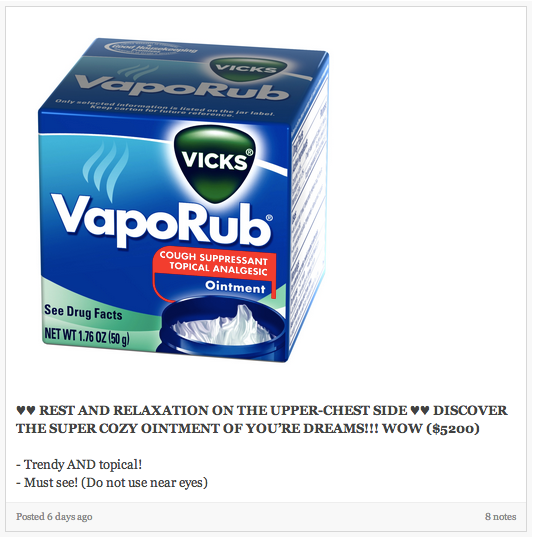 One could imagine, someday, a group of Internet archeologists coming across Craigslist brokerspeak and wondering how it came about, what formatting like "___///[insert adjective]___" could possibly mean. Hopefully, they will discover the Broker Bodega, the language's Rosetta Stone that reveals its true purpose: to sell you garbage.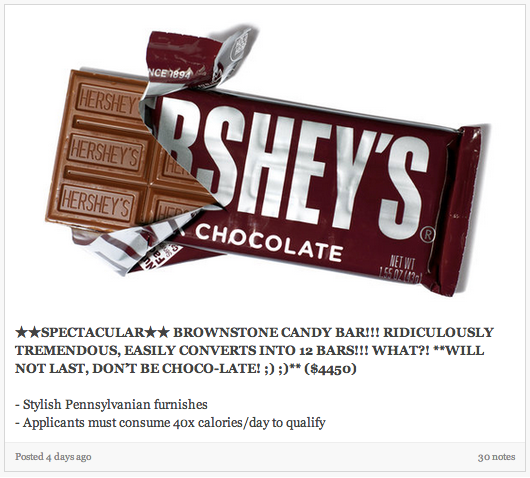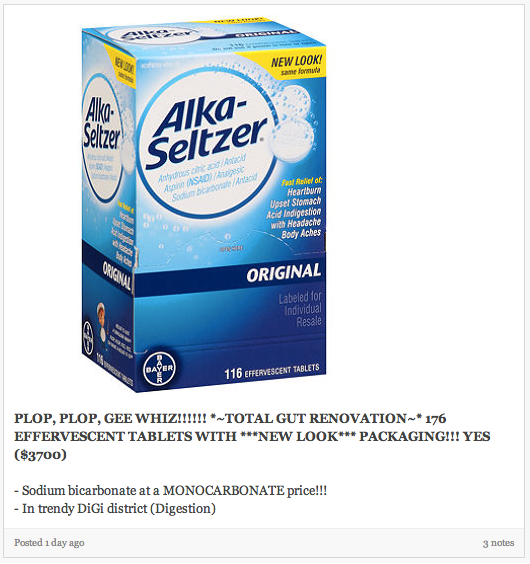 H/T @heyveronica | Photo by s o d a p o p/Flickr