Valentine's Day is hard upon us, but there's still time to do a little last-minute shopping from you favorite Etsy stores. Now that everyone's favorite Etsy-watch site, Regretsy, has closed its doors, we thought we'd tell you which gifts and less-subtle tokens of your affection it might be wise to avoid.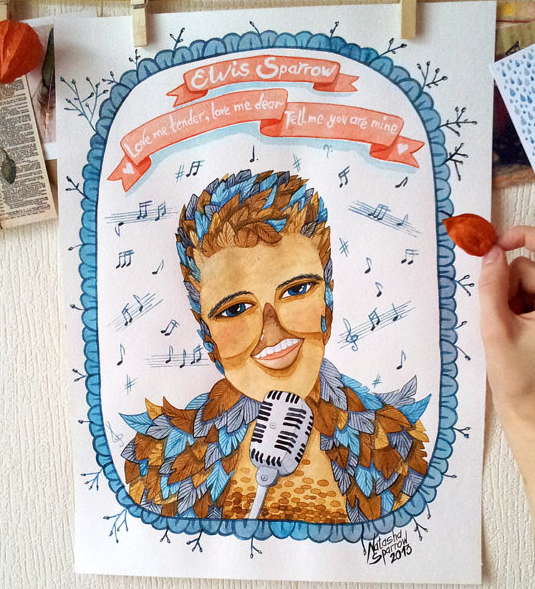 The owner of this Etsy store insists that this attractive watercolor painting of Elvis as a sparrow is great for Valentine's Day, and yet doubts persist: Why is Elvis a sparrow? Would he want us to love him as quite as tenderly if he were a robin or a crow? Why do the blue of his eyes so perfectly match the blue of his feathers?
And most of all, if this is what we give the ones we love on Valentine's Day, how the hell do we top this for Christmas? John Lennon as a beautiful butterfly? 
2) Vintage Candy Container, or Portal to Hell?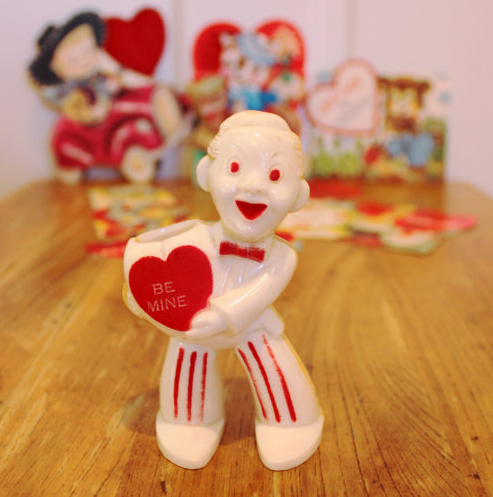 The Etsy shop calls this plastic '50s candy holder a "dapper little fellow," but we know what's really going on here. With those demonic red eyes and that gaping, evil red maw? Those candies are going straight to hell.
The Etsy seller declares this a bestseller and a "perfect gift for Valentine's Day." Possibly all the people who buy Sparrow Elvis are snatching up this beauty, but we look, and we can only wonder: Why?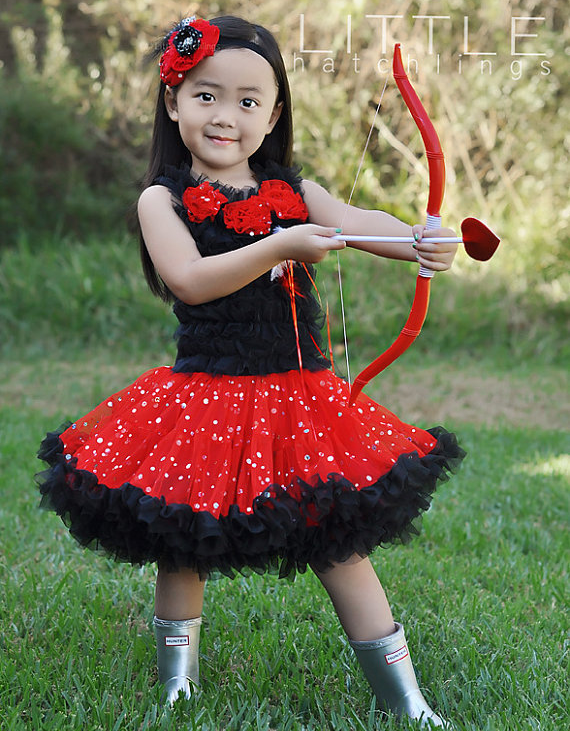 We've seen plenty of traumatic Halloween costumes in our time, but it takes something truly sadistic to dress your child as an evil Cupid for Valentine's. Is she merrily joining hearts or is she looking for prey? We don't trust the cute little Katniss disguise. Look at those cold, calculating eyes. We've seen We Need to Talk About Kevin, and we're scared.
5) Nothing Says "I Love You" Like a Grotesque Skeletal Fetus
We're not sure what would ever possess anyone to give an expectant mother a hideous outline of a skeleton and a skeletal fetus inside that skeleton holding a skeletal teddy bear, but if one of those people is you, consider this your intervention.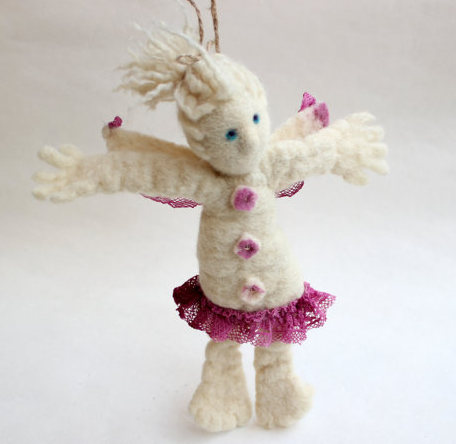 That old black magic may have you in its spell, but giving someone a Valentine's Day gift that suggests you're dealing in effigies probably isn't the best of ideas. Sure, it's supposed to be a cute little angel, but you're not buying that. Save this one for Bonfire Night instead.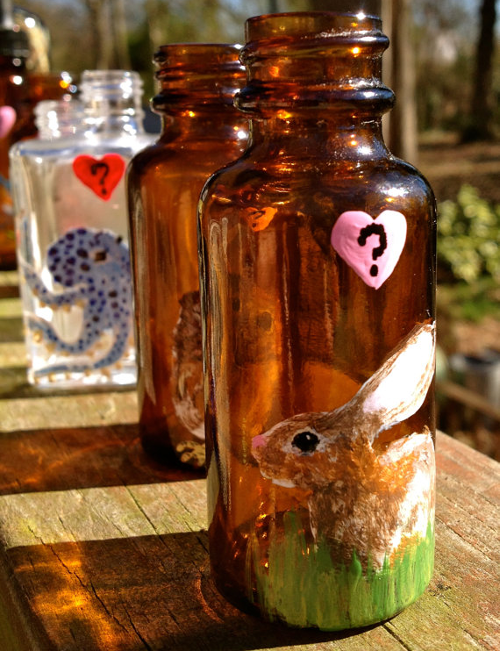 Actually, if "your love makes me want to collect animal specimens" is the message you want to send to your valentine this year, this is a great gift. The little question mark inside the heart does trouble us, though. Does it disappear when you fill the jar with actual bunny?
8) Love Means Never Having to Wear Bieber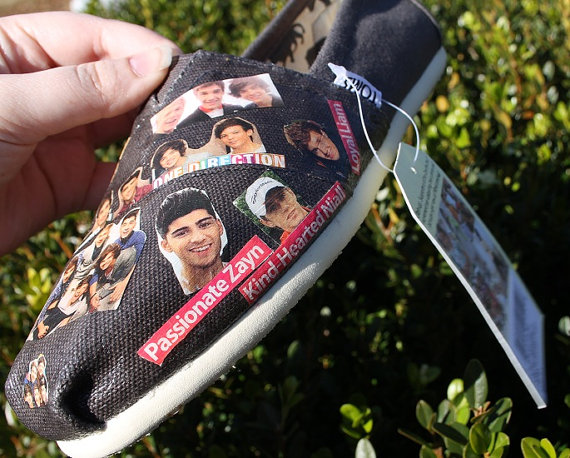 Okay, so maybe your valentine is a huge 1D fan, but come on. Surely you can do better for a special occasion than Vans.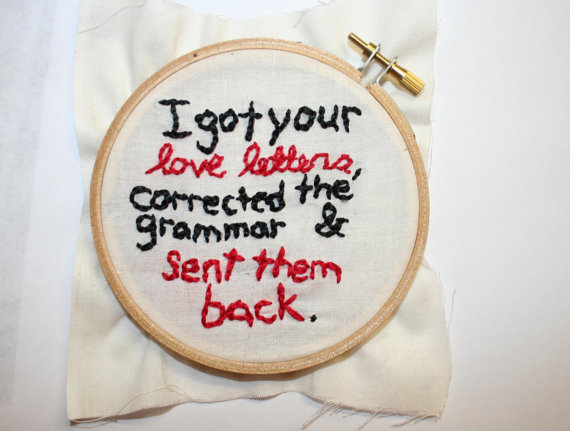 The seller lists this as as an ironic valentine, but we're pretty sure cross stitching Fall Out Boy lyrics is so post-post-post-ironic that it lands you squarely back into the realm of bitter and unhappy.
10) I Love You for Your Brains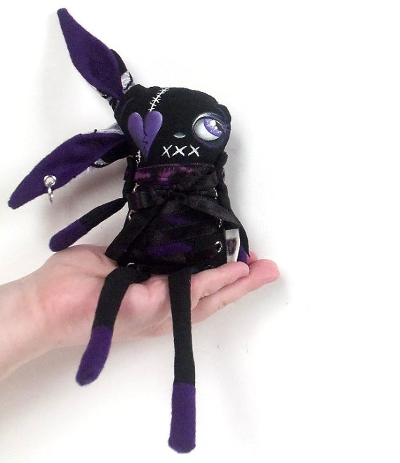 According to the seller, this doll is an "Oddling," one of a unique collection of "creepy cute handmade Art Dolls." And plush proof that just being emblazoned with a giant heart doesn't make a great Valentine's gift.  
For raising zombie awareness, however? That's a gift we can get behind.
All photos via Etsy.com