Quick: If you're a high school senior trying to scrub your social media accounts while applying to college, what's the one thing you don't want to appear in the background of a selfie? Drugs? Alcohol? Firearms? Or perhaps a dead body?
Last Monday, one Alabama senior at Clements High School learned that lesson the hard way when she posted a grinning selfie of her with a cadaver during a class field trip.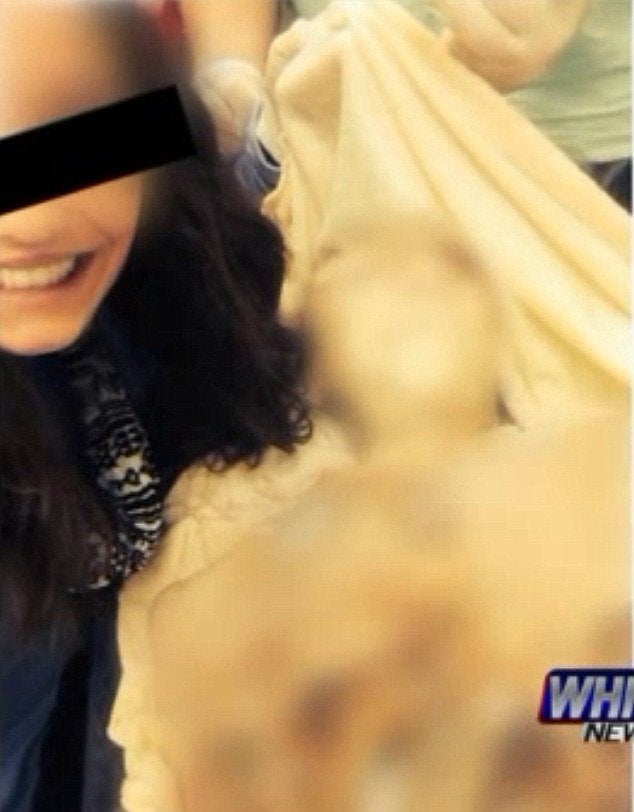 Screengrab via WHNT/Business Insider
As local TV station WHNT News reports, the girl was on a class field trip to the University of Alabama Birmingham's biology department, where they store donated cadavers for research purposes. They were learning about the school's anatomical donor program when the student covertly snapped a selfie next to a cadaver (who, one can only presume, had not signed a photo release in advance). 
Although UAB strictly forbids students from having cellphones or recording devices on their persons during tours, the girl posted the photo on Instagram, where it was promptly screen-grabbed by a classmate (it has since been deleted). Now, the girl will most likely face a stiff penalty for her social media snafu, and school district representatives say they are in the process of "deciding on the discipline that will occur." 
The university also released the following statement:
"A student was made explicitly aware of these policies and breached them. This kind of disrespect is unacceptable and very disappointing. We will review our processes to ensure this does not happen again."
You know what you guys should also probably make sure does not happen again? Inviting high school students on a field trip to your creepy morgue. Was the planetarium closed or something? 
H/T WHNT | Screengrab via WHNT News