It's not spoiling anything about the newest Star Wars film, The Last Jedi, to let you know that it includes a scene with a shirtless Adam Driver. It's just a brief moment, played for a gag, but Reddit can't get enough of Kylo Ren's high-waisted pants and his big, thicc pectoral muscles. Swole Kylo Ren is officially a meme now.
Forget "Mr. Worldwide," Kylo is Mr. Galaxywide: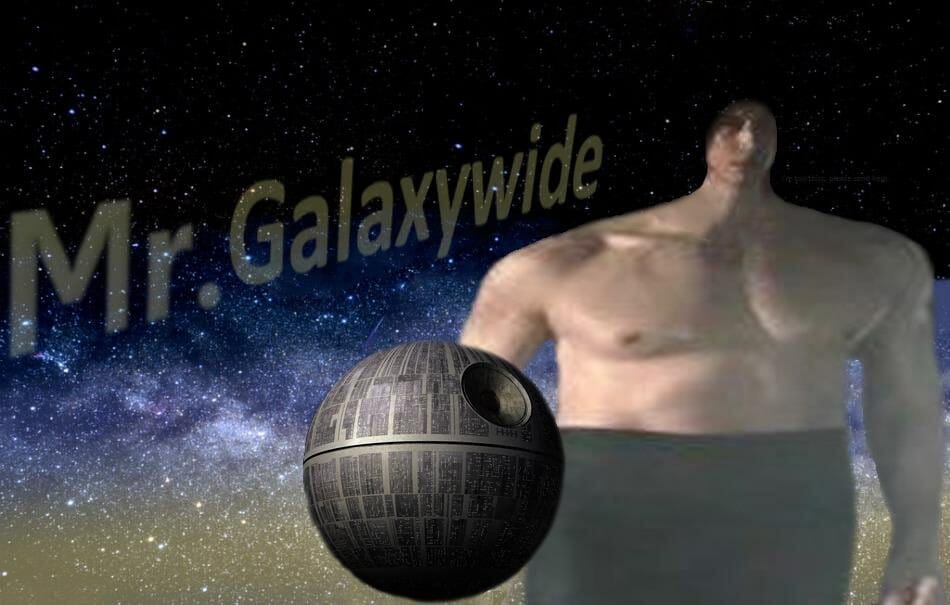 Certainly, Driver is buff. After losing more than 30 pounds for his role in Silence, he took on an aggressive workout regimen to bulk up for the Kylo Ren role, and the results are evident. Redditors are calling Driver's character "Swole Kylo Ren" or "Ben Swolo"—a play on Kylo's birth name, Ben Solo.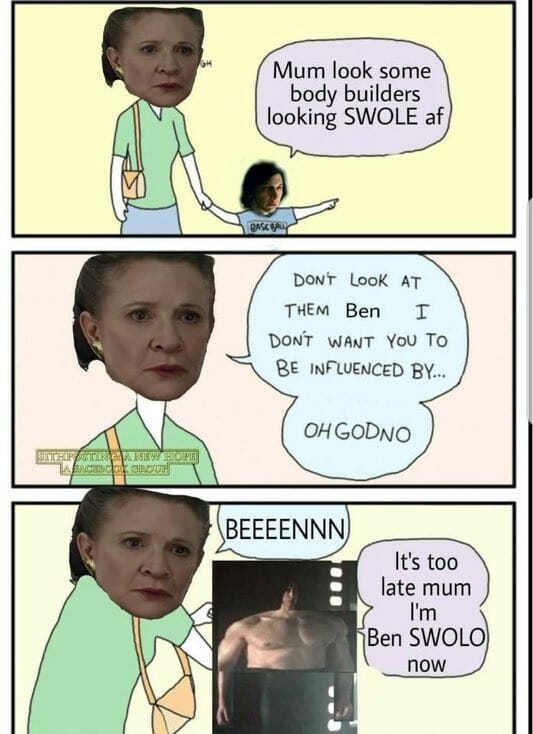 They're also Photoshopping him to make his head look tiny and his torso look even wider and giving him names like W I D E B O I, Swoleboi and THICC BOI. All of these mean the same thing: Kylo Ren's torso is enviably massive.
"Measure your torso width and cry from inadequacy," wrote one commenter.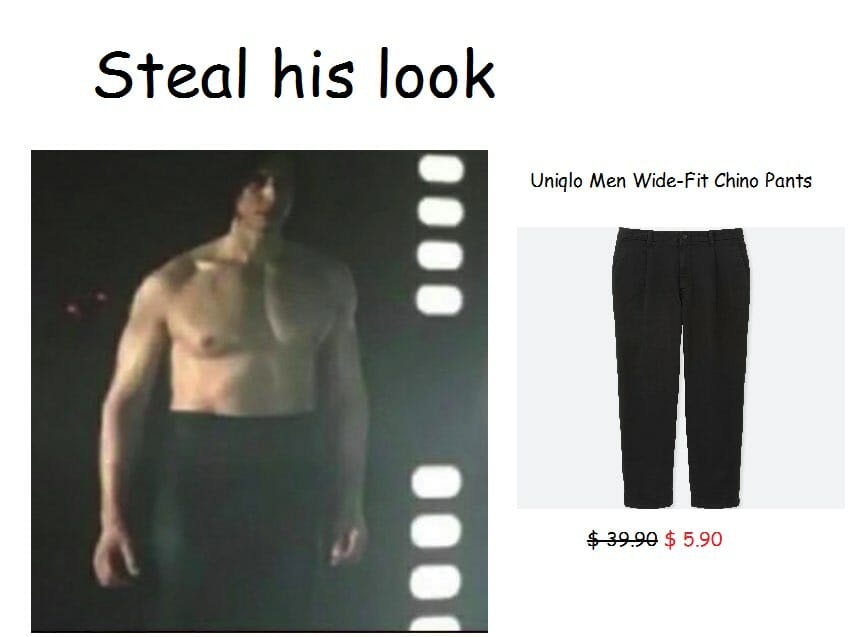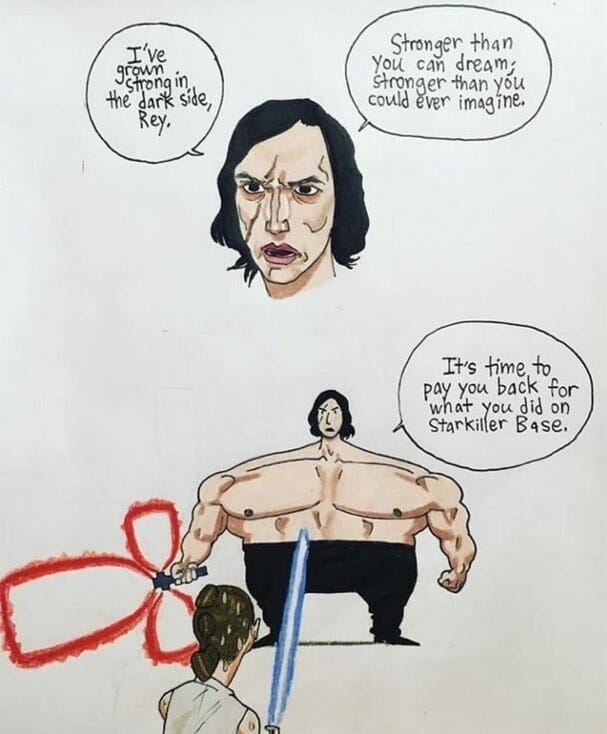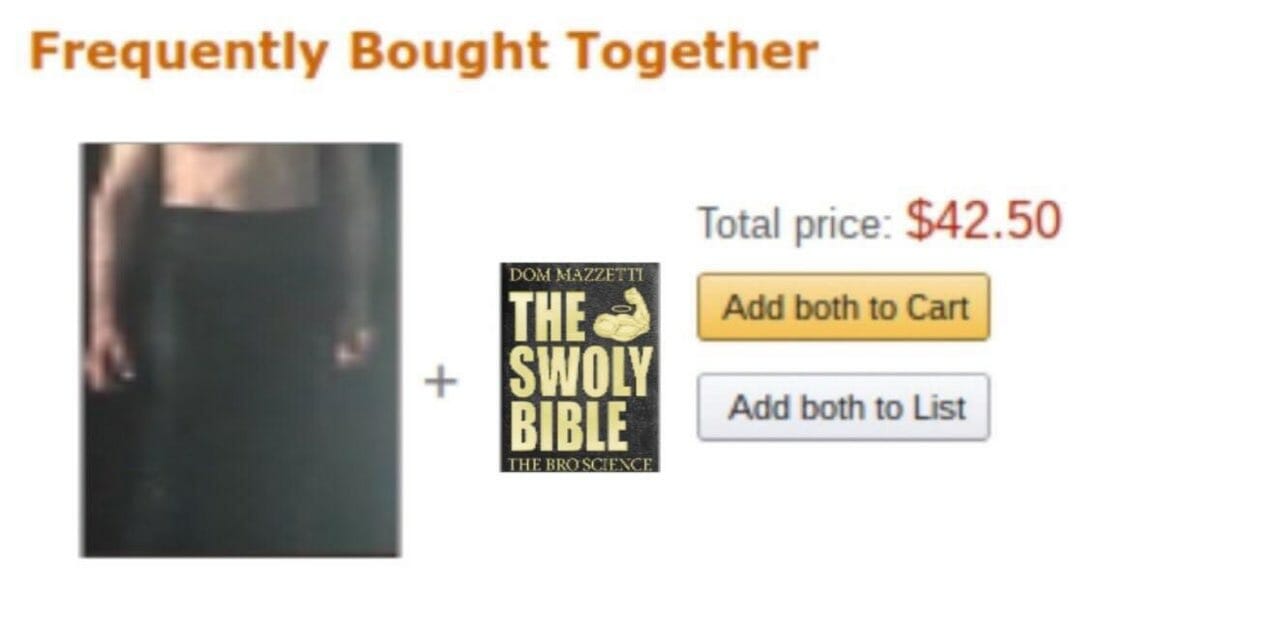 someone help me make Kylo Ren shirtless a meme pic.twitter.com/D7hs1Fdjey

— tony "bong joon-ho's bitch" gupta (@guptuhhh) December 27, 2017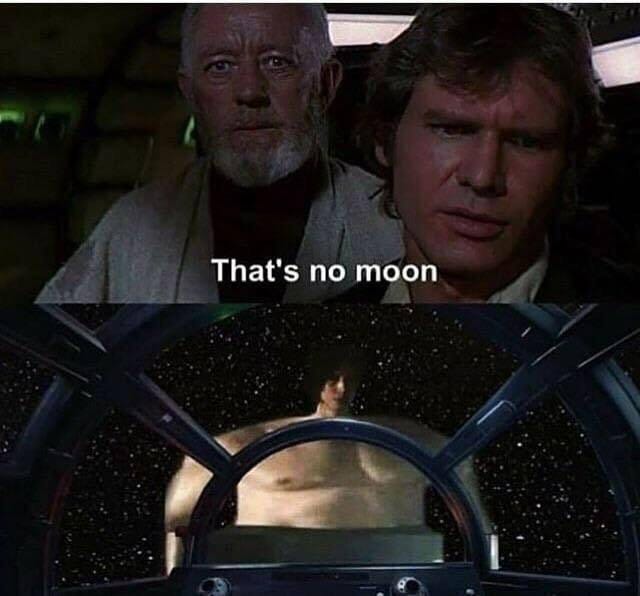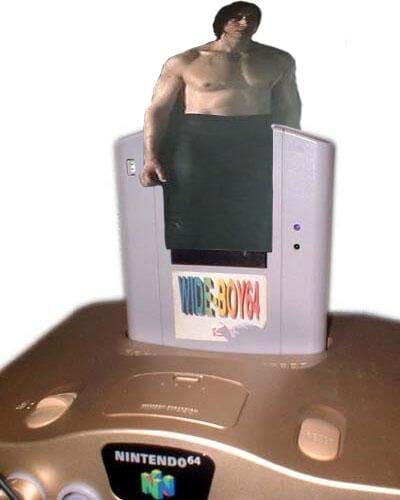 This meme is less about body-shaming Adam Driver and more about genuine awe or envy at how his physique evolved before he filmed The Last Jedi. If you seek to get the W I D E B O I look for yourself, it's important to remember that Driver is an ex-Marine with access to Hollywood personal trainers. It takes a certain combination of genetics and hard work to become the thiccest man ever to wield the dark side of the Force, and it doesn't happen overnight. And, in the case of the Ben Swolo memes, it also takes Photoshop.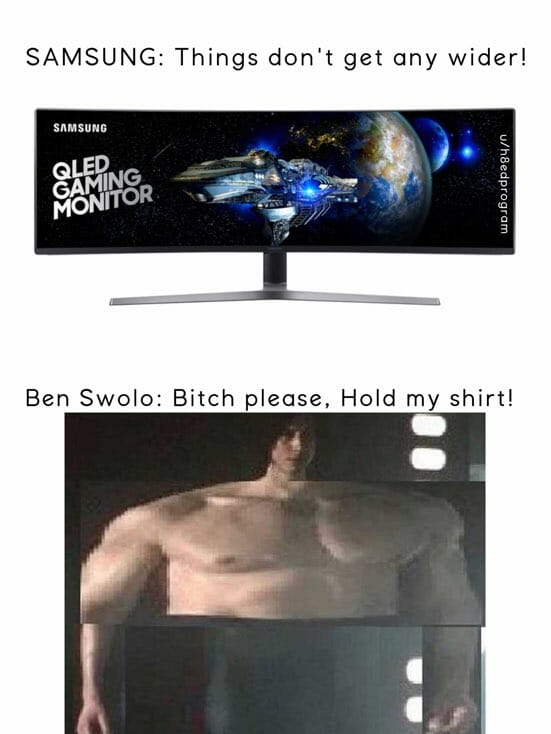 And it makes the reference to his eight-pack on Saturday Night Live canon.